Halloween is usually an opportunity for communities to come together, but this year things obviously look quite different. Mirvac shopping centres are providing a program of activities, some free and all COVID-safe, purely for the purpose of entertaining and bringing some fun to families.
Mirvac's Augmented Reality Monster Hunt, allows kids (and adults) to interact with virtual reality monsters for spooky photos and selfies that are completely COVID-safe. Many of the destinations are providing goodie bags too for a small charity donation. Below is a round up of activities scheduled across 11 Mirvac centres:
In Victoria, Moonee Ponds is excited to start welcoming back its shoppers. Decals will be installed across the floors from Friday 23 to Saturday 31 October, for customers to scan and discover menacing monsters. While there'll be no official trick or treat hunt, restaurants will be giving away limited lolly bags with meals on 31 October and plenty of them are adding some scary and quirky items to their menus, like Lukumadness by Zeus Street Greek. The centre's social channels will also include giveaways from The Cupcake Queens and an online costume competition for a chance to win a hamper.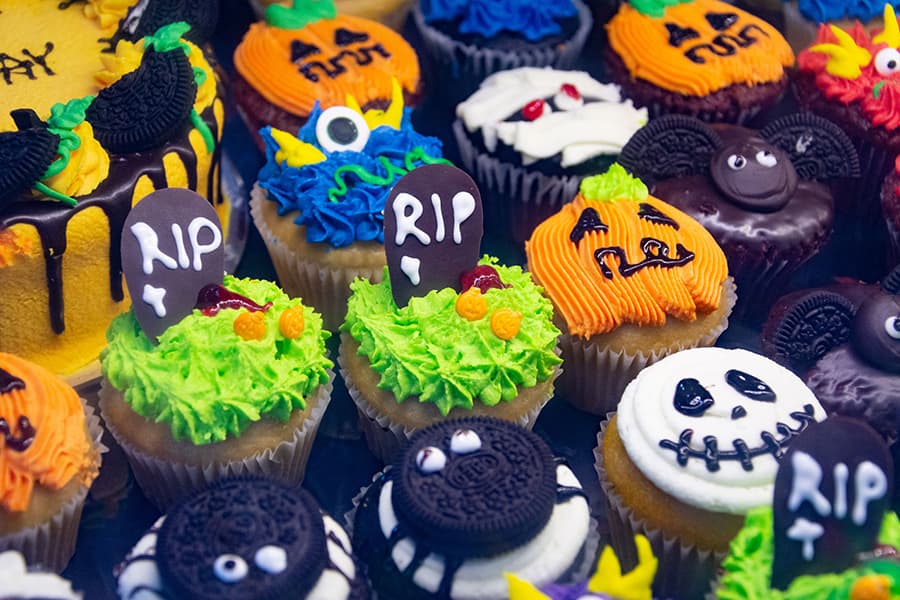 In Queensland, Toombul Shopping Centre will launch its first augmented reality (AR) Trick or Treat Hunt on October 31. Participants will scan QR codes found around the centre to unlock clues that lead them to a final destination to then receive a trick or treat bag upon completion.
Proving Halloween is an occasion for anyone to get involved in, Italian restaurant Il Gancio is hosting a Pumpkin Gnocchi Making Masterclass on Saturday 31 October. Archie Brothers Cirque Electriq will be running a 'Festival of Fright' transforming Toombul's leisure-tainment wonderland into a spook-tastic haunted circus to treat all the local little ghouls. Meanwhile BCC Cinema will be screening favourite films like Evil Dead 2 and Gremlins, as well as featuring an advanced screening of the new film The Craft: Legacy, a reboot of the 90's film classic.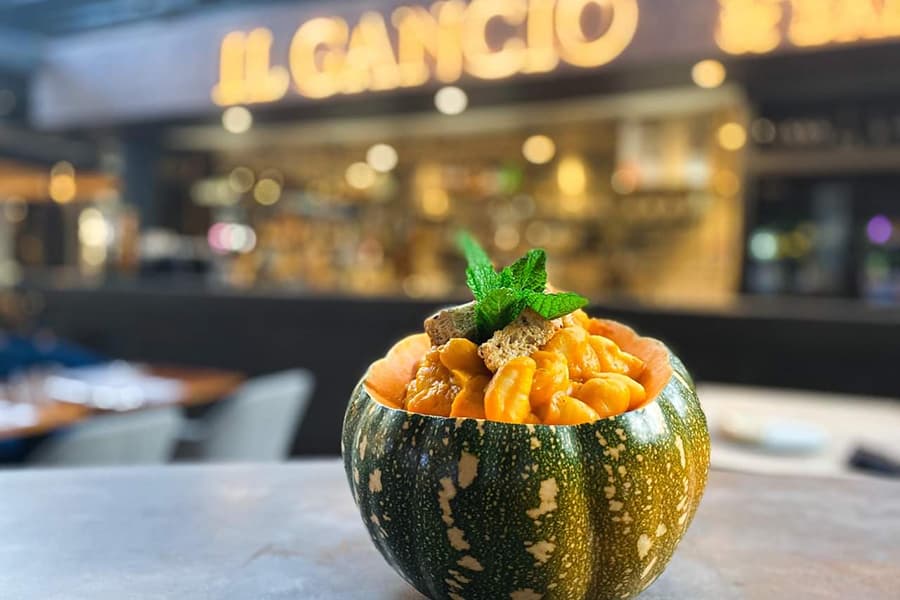 Kawana Shopping World on the Sunshine Coast won't miss out on the freaky fun this Halloween, with the AR Trick or Treat Hunt kicking off on Monday 26 October and running through to Sunday 1 November. Guests must pre-register for the big event on Saturday 31 October in order to receive the prize bags. Tickets are $5 per child and all money raised will be donated to Headspace Maroochydore. For those customers participating on other days, retailers will be providing prizes, so everyone has a chance to receive a treat.
The kids in Ipswich won't want to miss out on the mission to discover the menacing monsters around Orion Springfield Central. The AR Trick or Treat Hunt will take place on Thursday 29 and Saturday 31 October. To keep it COVID-safe and to be eligible for prizes, guests must pre-register. Registration is only $2.50 with donations going to Headspace to support youth mental health.
In NSW, spooky installations have been installed at Broadway Sydney. The centre has also launched its first AR Trick or Treat Hunt. Running through to October 31, participants will scan QR codes found around Broadway Shopping Centre to unlock clues that lead them to a final destination to then receive a trick or treat bag upon completion.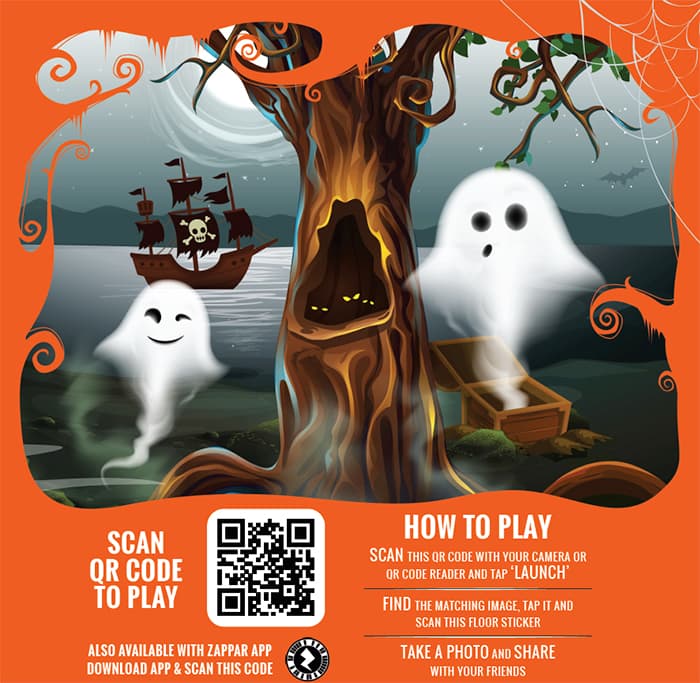 Meanwhile, pop-up store, Chatterbox, is running kids' potion making workshops. The $10 classes run for 30 minutes between Wednesday 21 to Saturday 31 October and numbers will be limited to accommodate COVID-safe requirements. Bookings are essential through the centre's website.
On October 31, East Village in Zetland will also host an AR Trick or Treat afternoon for locals to take part in the COVID-safe hunt. There'll be a Mexican pop-up where kids can decorate sugar skulls, to get shoppers in the spooky spirit. Bookings are essential.
Shire folk won't miss out on the AR Trick or Treat Hunt, with it taking place at South Village in Kirrawee on October 31. To add to the fun, learning and tutorial partners, We Future Leaders will be hosting COVID-safe kids craft workshops. Bookings are essential.
From Monday 19 October to Sunday 1 November, Rhodes Waterside will be celebrating Halloween with a VR Hunt throughout the centre. Kids, or anyone, can scan floor decals using the Rhodes Rewards App to unveil a spooky 3D object. To add to this excitement, they can take part in the AR Trick or Treat Hunt on Friday 30 and Saturday 31 October to receive a goodie bag from some of the spooky staff stationed in the Haunted House. To keep it all COVID-safe, bookings for the AR hunt will be essential through the centre's website.
From Monday 26 to Saturday 31 October, families in the western suburb of  Cherrybrook are invited to take part in their AR Trick or Treat hunt. There's a $5 fee for this one, but all funds raised will be donated to the local Rotary Club of West Pennant Hills and Cherrybrook. The donation will be worth the fun as the kids uncover the menacing monsters throughout the centre, before they collect their showbag from the spooky witch.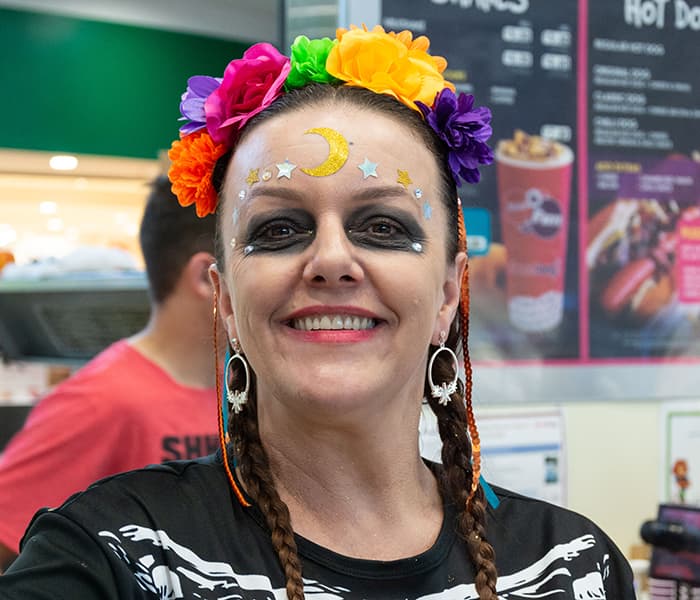 For one week from Saturday 24 to Saturday 31 October, Stanhope Village Shopping Centre will host the AR Trick or Treat Hunt through their Stanhope Village Rewards app. Kids and families can come into the centre to be treated to the free virtual hunt anytime that week, but on the Saturday 31 October, register with a $5 donation to the Kid's with Cancer Foundation and discover the eight menacing monster stations to collect a special Halloween showbag prize. Adults can enjoy the holiday too with some of the retailers getting involved. Expect Pumpkin Spice Lattes and other fearsome menu items to be served up from the cafés and restaurants.
For anyone planning a trip into the city over the coming weeks, make sure you stop in at Harbourside in Sydney's Darling Harbour, where you can find Buddy's Convenience Store and The British Lolly Shop. You are guaranteed to find the best lollies from all over the world to satisfy your trick or treat needs.