Art activations reached next level for Art Month at Mirvac Retail destinations Tramsheds and Broadway Sydney. Tramsheds launched an amazing new VR app to celebrate its artistic heritage and popup installations at Broadway literally surprised and delighted shoppers and passers-by's.
Tramsheds is built upon a rich history and colourful reputation, which dives far deeper than just amazing food and incredible venues. The old Rozelle Tram Depot that stood in place of predevelopment was home to artistic masterpieces created on the blank canvas of old trams and bare brick walls.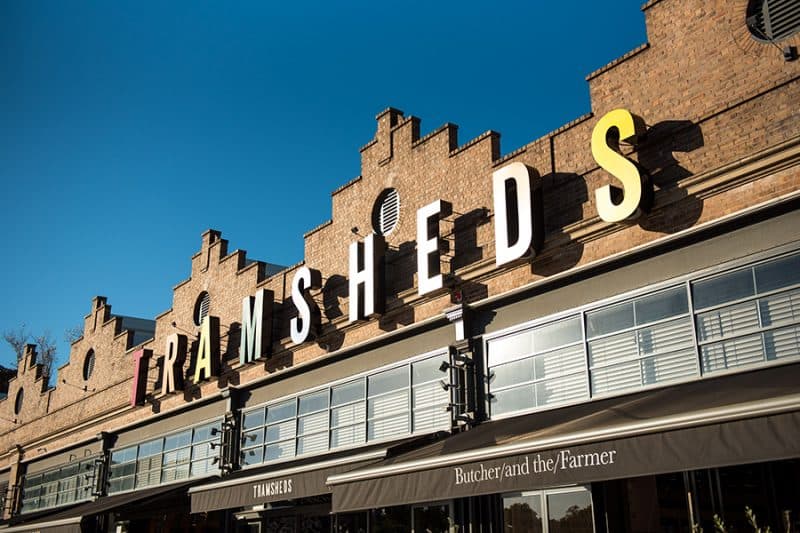 The TRAMSHEDS UNCOVERED app allows users to scan and reveal on their mobile devices some of the graffiti art that famously adorned the disused former Rozelle Tramsheds building before Mirvac transformed it into the much-loved dining destination it is today. Several works were retained and restored and can be viewed in their full glory in digital reality.
The new Augmented Reality App uncovers the forgotten artworks that once lit up the interiors with a simple scan over designated markers. By scanning the marker via the app, you can see the original work come to life. With many of the artists unknown, Tramsheds are reaching out to the community to help uncover the artists by sharing images of the art on Instagram #TramshedsUncovered.
Two AR layers have been released in the initial launch; Relive the Art and Discover Today. Relive the Art celebrates the original art that once adorned Tramsheds' walls, paying homage to the artists that once called Tramsheds home.
After extensive research, each mural has been selected and mapped to its original location to ensure the integrity of the art is upheld based on the original imagery prior to development.
Discover Today celebrates the vendors that make Tramsheds what it is today, having evolved into one of Sydney's most loved dining and lifestyle precincts.
This experience has been extremely important in cementing Tramsheds' position as a melting pot of inspiration for the community, not only where flavours and cultures come together but where ideas are born and talents are truly nurtured within all facets of art- food, street art and crafts alike.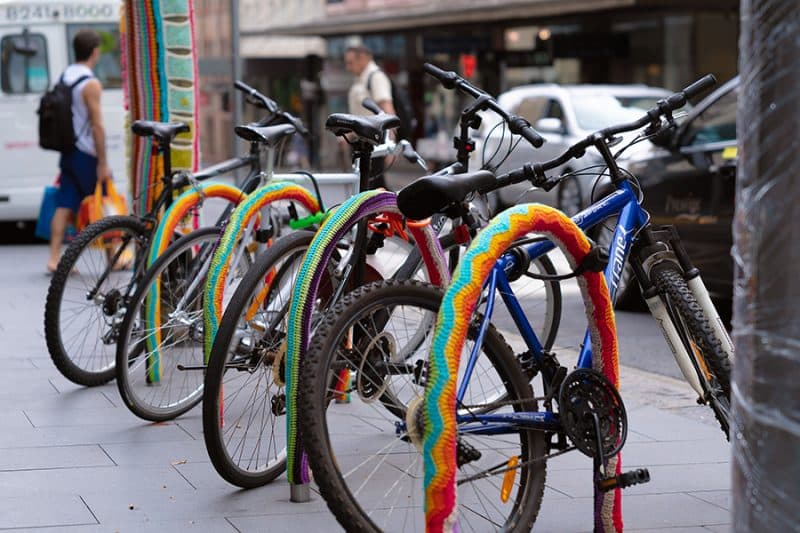 Over at neighbouring Broadway Sydney yarn bombing artist Alison Thompson has enveloped objects in the laneways and entries to the precinct with her playful art, while mural artist Ginger Taylor has delighted patrons with her bold imagery emblazoned in surprising spots around Bay and Francis streets. The popup art continues Broadway's ongoing engagement with playful public art in interesting locations.