From this Friday 31 July, insect enthusiasts and shoppers alike will be intrigued by Robina Town Centre's giant illuminated sculptures crawling onto the Promenade, with an 'up close and personal encounter of a different kind'. Featuring an interactive Cicada, Neon Cuckoo Bee, Australian Swallowtail Butterfly and Australian Jumping Spider, these Mini Beasts spanning up to four-metres high, will be nesting at Robina until the 28 August, before touring the QICGRE shopping centre portfolio later this year.
While these interactive beasts don't bite, they do react to movement with captivating lights and bright, brilliant colours across their bodies, wings and antennae. The eye-catching creatures feature thousands upon thousands of lights including a mesmerising 2,800 on the Australian Swallowtail Butterfly alone and 1,500 on the Neon Cuckoo Bee.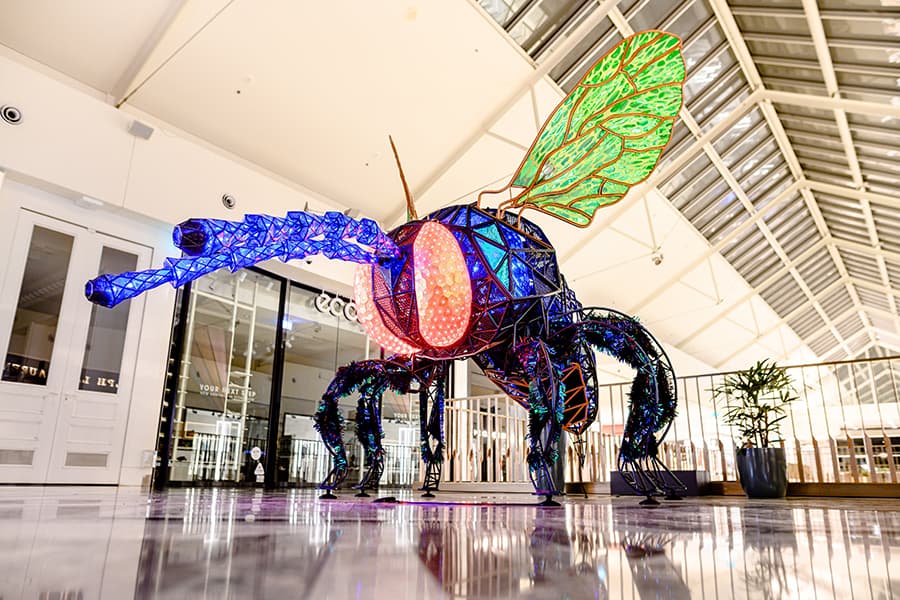 Marketing Manager for Robina Town Centre, Ashlee Hume, commented "We're really excited to showcase these beautiful Mini Beasts sculptures at Robina Town Centre. While kids will love their giant nature and majestic colours, these creatures will delight all ages so it's a great opportunity for locals to catch them next time they're in centre, interact and snap a pic or two!"
Robina Town Centre is also rewarding customers with a free Mini Beasts gift when they spend $30 at any of the Promenade restaurants. And to ensure the insect fun can continue on at home, a free downloadable Mini Beasts Craft Pack is available on the centre's website.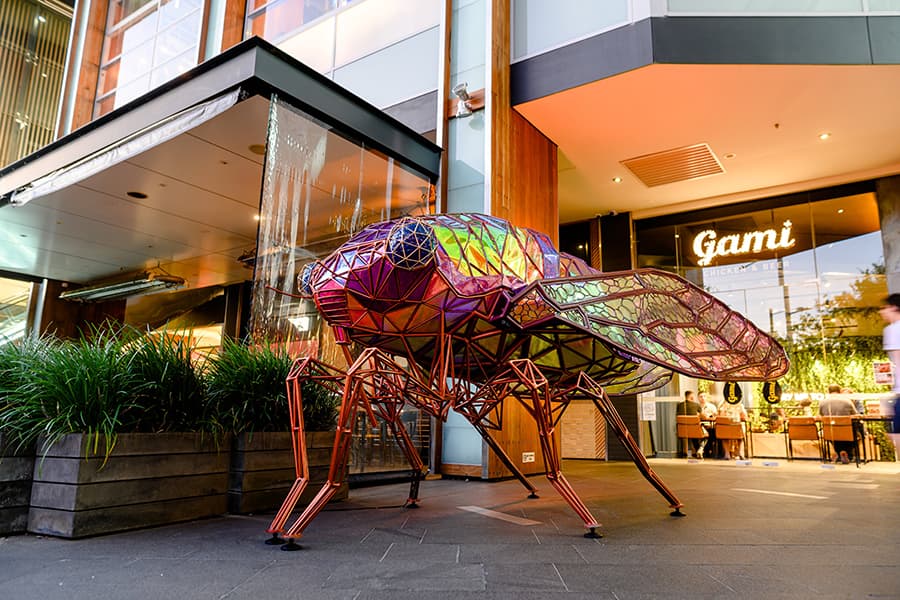 Additionally, customers can also enter the 'Snap + Share' competition during their visit by uploading a photo with one of the Mini Beasts and tagging Robina Town Centre on their social media channels. Prizes include family passes to Event Cinemas or a $200 Robina Town Centre gift card.
Following their visit to Robina Town Centre, which ends on the 28 August, the Mini Beasts Sculptures will crawl over to Hyperdome Shopping Centre.