Marrickville Metro is embracing an exuberant, abundant Christmas filled with trees, decorations and, of course, the real Santa himself. This year's new Santa set and Christmas decorations have been designed with sustainability and the community in mind.
Bringing the festivities to life, the centre has partnered with Chas Clarkson in designing showstopping Christmas decorations. Together, they have created three incredible holiday trees, measuring 6-metres, 4-metres and 1.2-metres, all made from eight reclaimed bikes and six frames donated by residents of Sydney's Inner West. Made from an unmistakable symbol of the Inner West – the humble bicycle – the trees are a festive beacon of the Marrickville Metro Christmas spirit.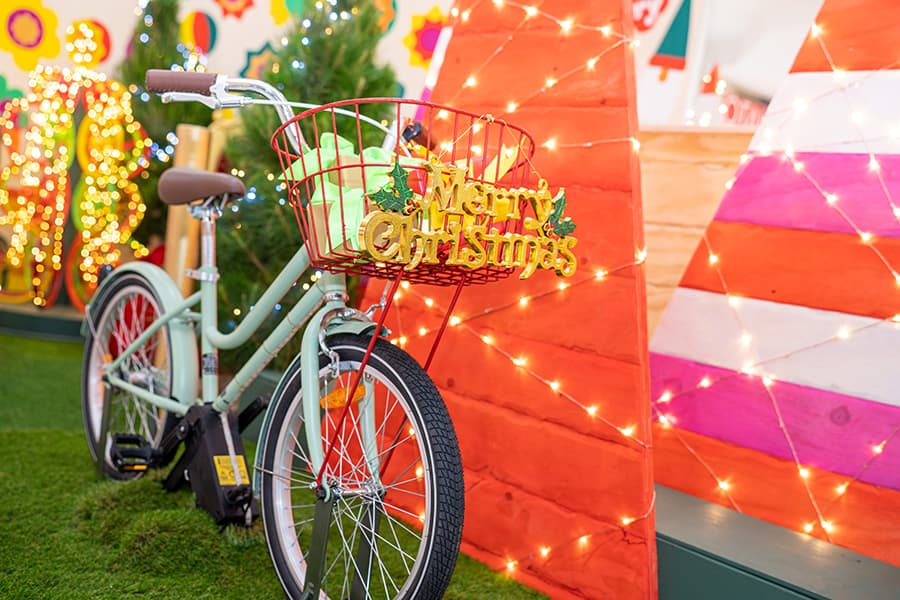 Mike Charlton, Marrickville Metro Centre Manager, said: "Christmas is our favourite time of the year and this year we want to embrace the festive spirit, making up for all those months stuck at home! But we also want to make sure that what we do is aligned with the centre's commitment to creating a more sustainable future. So, to do that, we're adding recycled items to decorations that have been used in the past. As always – keeping things local."
The 'star' of the show – the Marrickville Christmas Star – designed by Marrickville locals, Defy Design, have created a layered and interchangeable star made from recycled plastic – a symbol of Marrickville Metro's sustainable ethos.
This unique and one-of-a-kind centrepiece will be complemented by a joyful collection of Christmas installations that will wow visitors, young and old. With stunning ceiling decorations crafted by reusing and upcycling garlands from previous years' decorations, the centre will be transformed into a Christmas wonderland.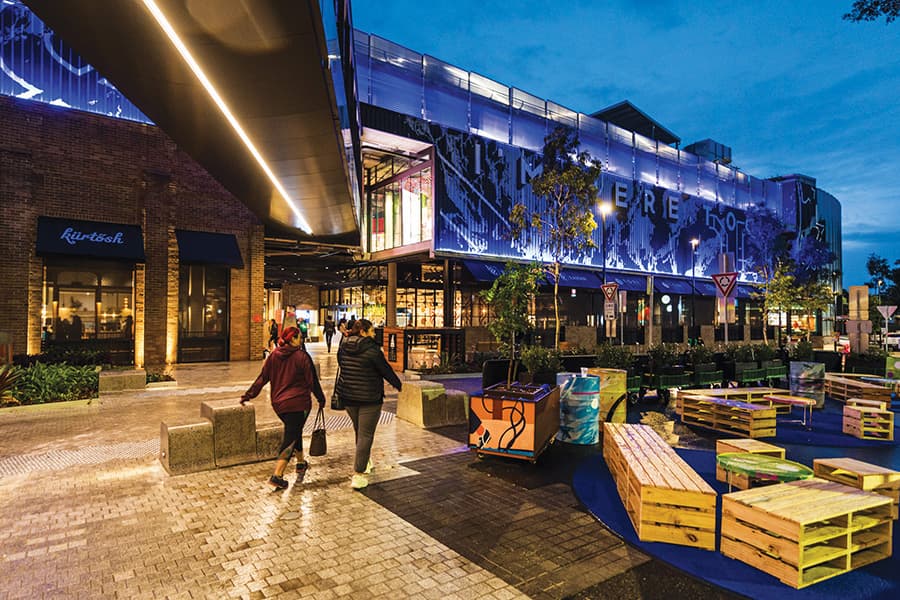 "Marrickville Metro might be one of the first shopping centres to take this innovative approach to Christmas decorations – but we hope we won't be the last! Christmas should feel magical and hopeful, and by using sustainable practices, we believe it really does." said Charlton.
Collaborative artworks from Inner West artists will also feature throughout the centre, including works by Micke Lindebergh, BUNKWAA and Jo Woodcroft. Other members of the community have also come together to donate items and resources, such as the Cycle Re-cycle Club and Reverse Garbage.