Love Your Community is the latest initiative from Macquarie Centre, a content series celebrating the centre's whole community. The series aims to bring to life the personalities behind the centre's retailers, staff and customers through regular Q&A's from a variety of business owners and Macquarie Centre staff. Customers can also contribute by sharing their much-loved memories with Macquarie Centre via a Facebook competition.
Love Your Community is a way to reinvigorate the centre over the coming months. The campaign officially runs until the end of September, with retailer and staff Q&A's shared on Macquarie Centre's blog and social media channels.
The first retailer Q&A is with Rully, owner of The Loft Café. Rully has shopped at Macquarie since he was a little boy. He's been part of the community and watched the centre grow – adapting his business throughout the years and most recently, through COVID-19. Thanks to Love Your Community, we can learn about his first job, favourite menu items, how he's supported the community (and more)…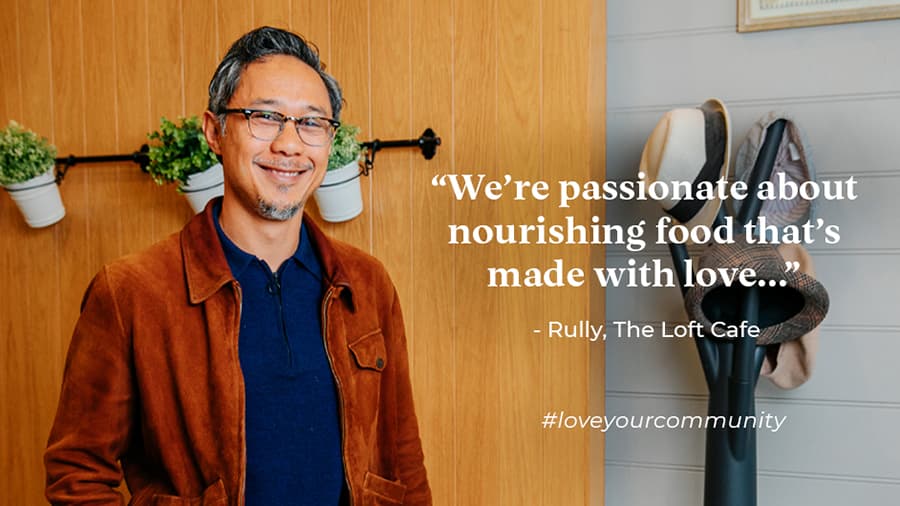 Can you tell us a bit about the Loft Café?
We are a family operated business which has been in Macquarie Centre since 2000! At The Loft Café we love bringing people together and are focused on creating a community hub for locals, visiting shoppers and neighbouring businesses. We're passionate about nourishing food that's made with love.

What is your position and how big is your team?
I wear a lot of hats; however, I generally help to steer this big ship from the backend. We now have a team of about 16.

What is the best part about your job?
Seeing customers return and enjoying the close relationship they have with our managers Susi and Ovee and our friendly staff. I also enjoy watching the team work together and organise social events together.

What was your first job?
My first job was mowing, and cleaning tennis courts followed by a job cleaning dishes.

What makes Macquarie Centre a part of the community?
I've shopped at Macquarie Centre since I was a little boy, so I've personally been a part of the community and watched the centre grow. The Loft Café has been here for 20 years, so it's great to see customers who have joined us from our beginnings and continue to dine with us now. They often bring family and friends and then they too become part of the greater Loft Café community.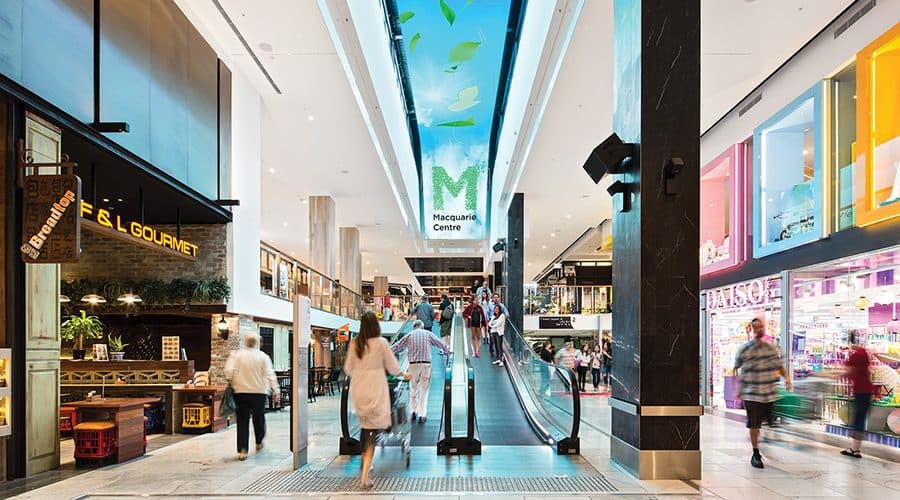 What is the most unusual/funny request you have had from a customer?
We get unusual requests all the time, but we are happy to accommodate any special requirements, needs and taste buds. Previously 'uncommon' but slowly become a regular request now is a hamburger with no buns – basically a deconstructed version with meat and salad.
How has your business adapted throughout COVID-19?
We partnered with UberEATS and Deliveroo for delivery, with cashless payments and temporarily not permitting re-usable cups. During the middle of COVID we reduced our menu down and offered a few more affordable items, however we have since been restored our full menu.
How are you supporting your customers to practise physical distancing and personal hygiene instore?
We measured each table to be 1.5m apart and installed signage within the café to direct traffic and inform our customers of NSW requirements. Our staff were also trained to sanitise tables, chairs and menus after each use. Furthermore, the management staff have also attended a Covid-19 Hospitality Best Practise Course.
How have you supported the community throughout this period?
We supported the local and working community by remaining open during the lockdown periods. This allowed Macquarie Centre staff and customers to order food and coffees whilst various other cafes were not trading in the centre. We also offer discounts for Macquarie Centre staff and pensioners.
What is the most popular item on the menu?
Fish and chips have become our customer's go-to during COVID. I've also noticed that our burgers, omelettes, french toasts and crepes are popular items to takeaway.
How do you like your coffee?
Soy flat white. Occasionally followed by a second soy piccolo.
What is your favourite menu item?
Hot days, I usually go with a salt and pepper squid salad or green breaky bowl. Cold days, it's a beef burger or grilled vege and chicken wrap.
How do you come up with a new menu item?
We try to select menu options based on what our customers love and therefore have several go-to meals up our sleeves. Otherwise, I keep an eye out in magazines, TV food shows as well as trying meals at other cafes.
How often does your menu change?
Our menu stays pretty much the same all year around. This means our regular customers can continue to order their favourites. However, we do two breakfast specials and three lunch specials every Thursday.
What is your one dish that will never leave the menu?
Our classic Loft Chicken Salad.
What do you like to do in your spare time?
Cycle, parent, motorbike, art and play in nature.