Opening in late 2013, the shimmering green-walled international icon – Central Park Mall – is undergoing a retail and lifestyle transformation – and its marketing is helping to bring the vision to life. This article by Tracey Whittaker, Managing Director at Twentieth Letter, forms part of a special feature published in SCN's recent CBD Guns edition.
Sydney's Central Park development and Central Park Mall – that iconic and internationally awarded green building on Sydney's Broadway – has since its inception been an asset that has done things a little differently.
Acquired by Fortius in 2019, just prior to the pandemic, the goal was always to realign the retail mix and create something new in the southern CBD – which is fast becoming the city's tech and innovation hub.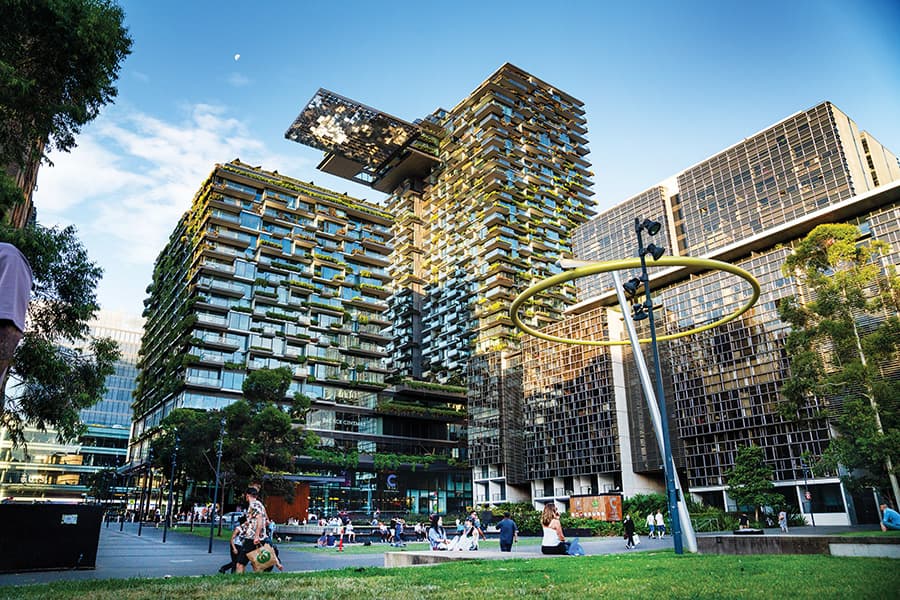 Recently launching a redevelopment program that aligns with this precinct's evolution, Central Park Mall's repositioning as Sydney's Urban Playground is proven by Fortius securing Fortress Sydney as the anchor tenant and the implementation of a marketing program that encourages play.
Why is this important to more than just the centre?
CBD assets have long benefited from the sheer potential-customer volume of surrounding office towers, transport hubs, institutions and tourism that all provide critical mass opportunities from which we can and have always capitalised. But of course, these are transient (as we've all unfortunately learned!) and volatile populations. And, of course, we all know what happens when these are taken away.
Local and neighbourhood centres have benefited from the work from home trend, but also worked hard to make themselves more relevant in spaces they wouldn't typically invest in – like dining and community spaces.
CBD centres need to do the same. Whether it's entertainment or co-working spaces, innovative flagships or educational hubs – they need to support or perhaps drive traffic for traditional CBD retail.
Economics aside, conversations and concerns about the long term effects of working from home – and the incongruity of that with a basic human need for connectivity and human interaction.
PWC has noted that the interactive games sector was estimated to be worth $3.4 billion in Australia in 2020, increasing to $4.9 billion by 2025. That's a lot of participants engaging in a lot of play and competition.
While online gaming has traditionally been perceived as somewhat of a solo activity (at least for those of us non-gamers in the real-face-to-face world anyway) it's actually hugely social!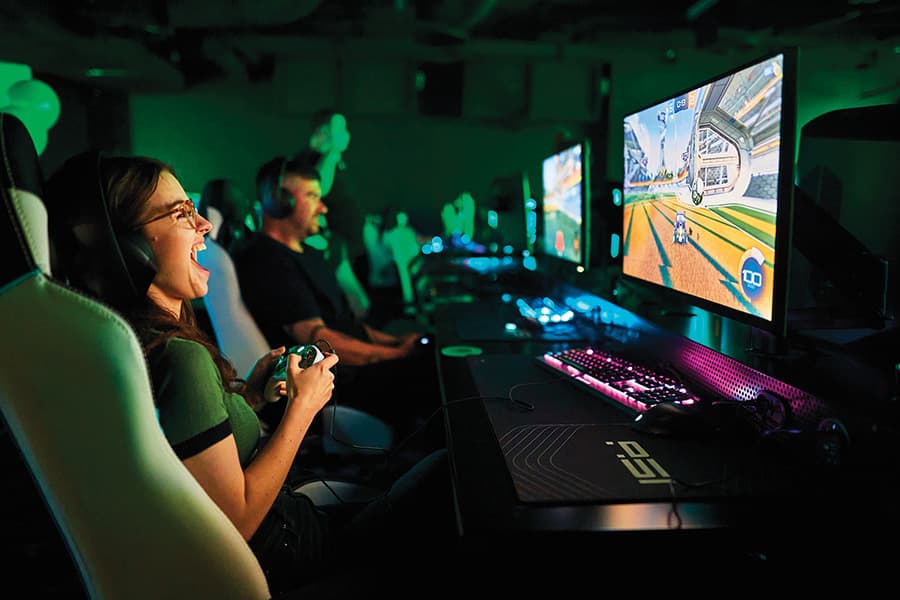 Bringing gamers and spectators, and cosplayers and board game fans together (and even those who are maybe just gaming-curious) in a bricks-and-mortar social setting, supported by food and beverage and an event offer, is not that much of a leap.
Notably, the announcement of Fortress' entry into the Sydney market is generating excitement, including the Committee for Sydney and the 24-Hour Economy Commissioner (NSW). They identify the potential flow-on effects into the CBD nighttime economy and how venues such as this will shape the future of going out – and address the need for activities not centred around alcohol consumption.
International tournaments also means tourism… and that's exciting.
Out and about
The return of 'O week' at the adjacent UTS and University of Sydney earlier this year sent a positive spark among us all at Central Park Mall – students are back to face-to-face learning, and foot traffic is on its way back up. Our indoor and outdoor spaces are being filled with students, commuters and local residents.
All of this is a terrific platform on which to build centre marketing campaigns and meaningful space activations that connect and create community momentum.
Our focus is one of partnerships and collaboration, and seizing the broader opportunities that exist for CBD assets.
Things like activating our outdoor spaces more effectively and frequently and working with governing bodies to make their usage and activation more relevant to how and when people want to use spaces today – not ten years ago.
It includes tapping into and supporting niche interest groups at universities, partnering with our neighbours for the collective betterment of the Central Park precinct, addressing tourism opportunities, and connecting more into larger events such as Art Month, Vivid Sydney and the City of Sydney/ Investment NSW activation programs.
Outta This World Anime
With 'out and about' becoming increasingly more common after two years of lockdown and localisation, this May, Central Park Mall launched Outta This World Anime. It's a campaign positioned to demonstrate the centre's art, culture and entertainment focus, and collaborate with leading industry talent.
Working with Jeremy Lord, Jeff McCann and 107 Projects, and a talented upcoming digital artist Edison Chen from UNSW, we're also creating marketing and activation opportunities for centre retailers.
Anime is centred around the story of two anime characters created for Central Park Mall by artist Jeremy Lord – Seiko and Hoshibot. The month-long campaign is niche but generally appealing to the centre's demographic and saw a series of activations, events and workshops across Central Park Mall's indoor and outdoor spaces.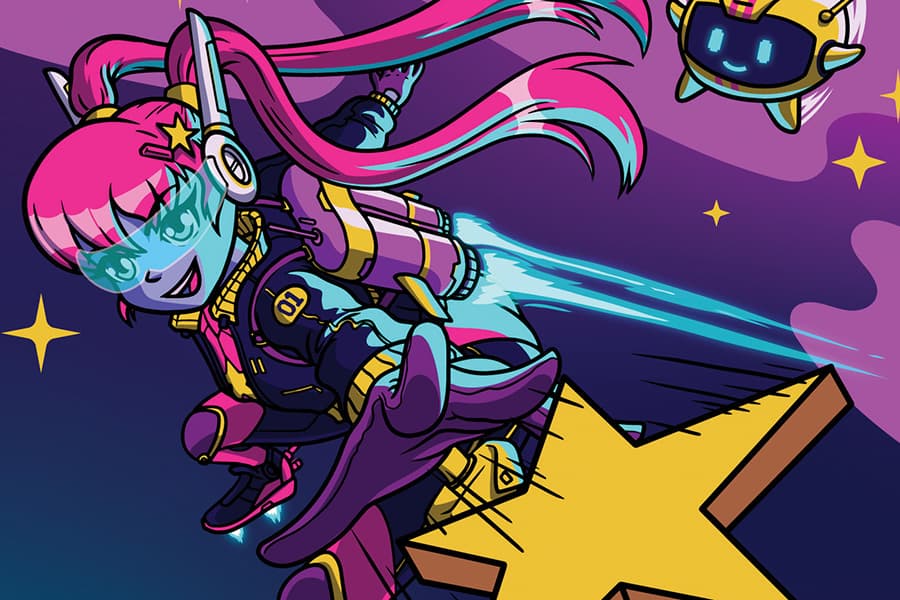 Fortress Sydney will activate ahead of its opening and host board game sessions within the Anime program. There will be artist and retailer workshops, and our media wall will broadcast and facilitate an interactive game with Seiko and Hoshibot.
We're fortunate to have an incredible outdoor space being the Central Park Mall Green, where we'll also show two cult Anime films.
It's a campaign that speaks to the vision for the asset and activates at a time when the centre is undergoing both a physical and brand transformation. It's Game on at Central Park Mall.