Ripley Town Centre, located in south-east Queensland's booming western growth corridor, has celebrated a recent win for its Providore Incubator Program which earned the Centre a top gong at the 2021 Shopping Centre Council of Australia Marketing Awards in the Innovation Category (Small — 75 stores or less).    
The Providore Incubator Program aims to support local small businesses with aligned sustainability values transition from Ripley Providore Market vendors to pop-up tenants, and then on to successful mid-term leaseholders within the Centre. The unique concept has proved to be a win-win for local small businesses willing to test a larger, physical space in a growing community, as well as the Centre and its existing retailers.
Providore to pop-up
In late 2019, Sekisui House Australia — the master developer behind Ripley Town Centre — identified the need to fill one of its few remaining retail tenancies to demonstrate its productivity and strong occupancy rate. Given its greenfield location in a high-growth corridor, it was also important for the Centre to support existing retail tenants by continuing to drive traffic and awareness, and provide local customers with new and in-demand retail options.
Phase one of Sekisui House Australia's solution was to establish the Ripley Providore Market, showcasing some of the region's best food, plants, natural and sustainable products, arts and crafts, ceramics and homemade goods — adding a new and exciting offer to the Ripley Town Centre retail mix. The Market also provided an opportunity for the community to connect with farmers, craftspeople, artisans and producers, to get a real understanding of how everyday goods are made.
With the successful Ripley Providore Market firmly in place, the team's strategy to fill the 70 square metre vacant tenancy was to then establish the Ripley Town Centre Providore Incubator Program — a program that identified local artisans and producers with aligned sustainability goals and values, transitioned them through to pop-up tenancies and then on to mid-term leaseholders within the Centre.
Sekisui House Australia was committed to offering artisans and producers pop-up tenancies at significantly reduced rates, as well as substantial marketing support to ensure they were set up for success.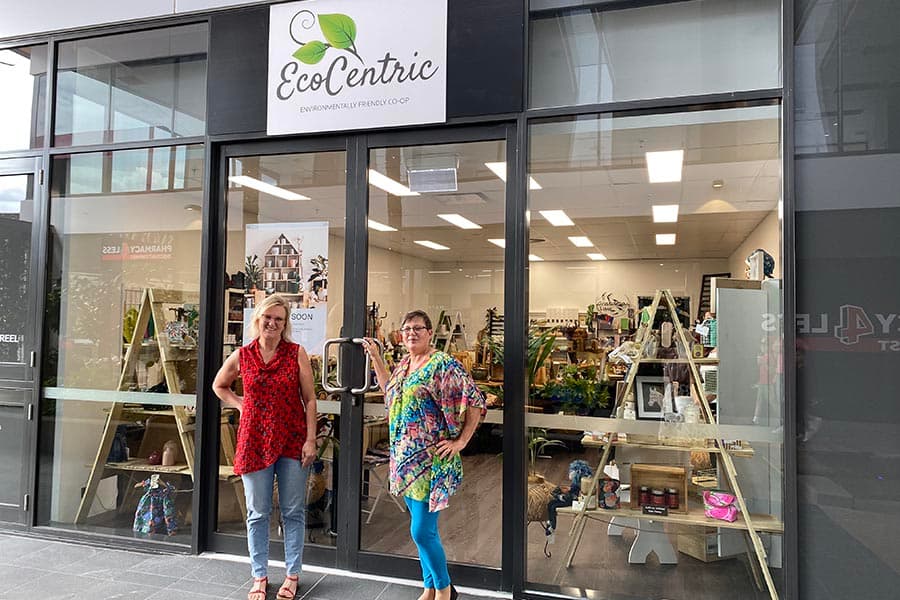 As a result of the Program, longstanding market vendors and sisters Sue Collins and Linda O'Toole launched their co-operative pop-up, EcoCentric, in October 2020, stocking a mix of sustainable, upcycled and natural products from a range of local artisans and makers from the Ripley Providore Market and across the region, filling the once-vacant tenancy.
Sekisui House Australia Senior Marketing Manager Kylie O'Keefe said traffic to Ripley Town Centre more than tripled and existing retailer awareness increased significantly as a result of the team's innovative approach to retail activation.
"The success of EcoCentric far exceeded our initial expectations, and we did not expect the popularity and up-take from customers and the local community to be as positive as it was," O'Keefe said.
"Rather than a revenue generation exercise for us, the Providore Incubator Program reinforced our commitment to community investment, sustainability and supporting local business, particularly during the COVID-19 pandemic.
"EcoCentric's ethos and product offering also strongly aligned with our principles of sustainability and community, making the co-operative pop-up an ideal fit for the Centre and an opportunity to attract a new segment of customers."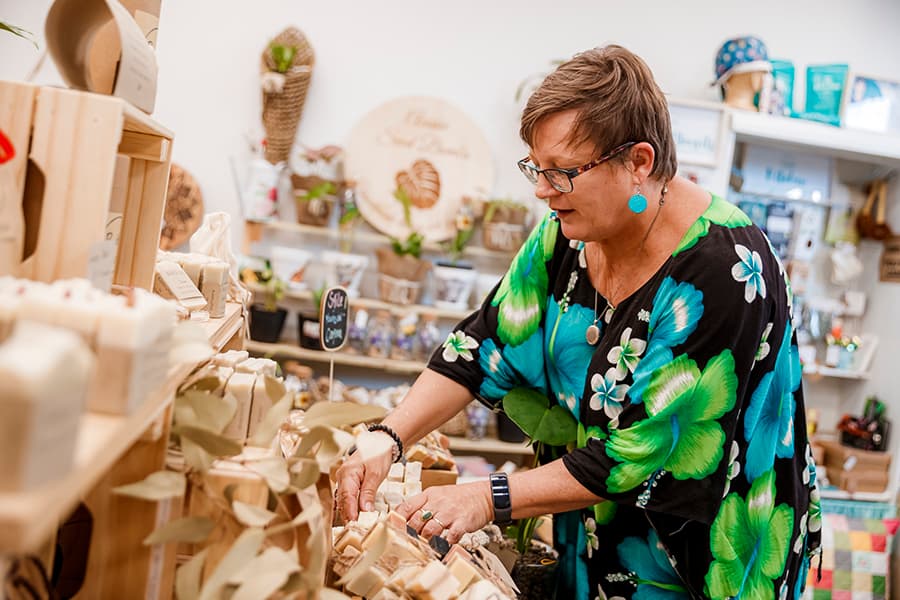 Transition to mid-term leaseholders
After a successful pop-up period, the team transitioned EcoCentric into a larger, 120 square metre retail space in February 2021, following requests from other local suppliers eager to join the co-operative. Having moved to a larger tenancy, the number of local stockists grew from 20 to more than 50.
Throughout the entire planning, launch and transition period, the Ripley Town Centre team provided ongoing assistance to Sue and Linda as EcoCentric continued to expand and build a loyal customer base, including marketing, media and public relations support.
EcoCentric co-founder Sue Collins said the opportunity to join forces with other marketeers and launch a business that offers the community handmade, environmentally conscious wares has been fantastic.
"We have seen a lot of success and we think EcoCentric fills a gap at Ripley Town Centre by offering a wide range of products not offered elsewhere," Collins said.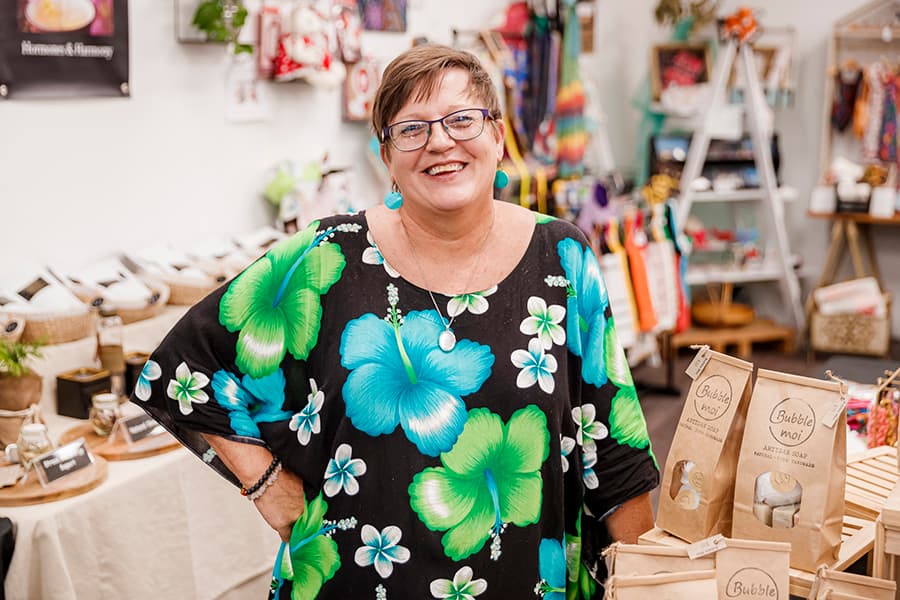 "Customers like having eco alternatives all in one place. When ecofriendly products are readily available and at the right price, it encourages people to shop more sustainably.
"For us, it's about community. The store supports the community and provides a place for people to come and relax, and not feel pressured to buy. All of our stockists are from the region, and many came from the markets and have stayed with us since the beginning."
For more information about Ripley Town Centre and its current list of retailers, visit ripleytowncentre.com.au