QIC's Hyperdome continues its community spirit initiatives by delivering precious cups of liquid gold, of the caffeine kind, to the entire team of volunteers at Lighthouse Care this morning as part of its "A Little Thanks Goes A Long Way" community initiative.
Last month, the centre launched the community orientated program, continuing to help the community operate during the social restrictions implemented in response to COVID-19. More than 30 coffees were personally delivered by Hyperdome's Coffee Club as a 'thank you' to the volunteers and staff working tirelessly at Lighthouse Care, who assist more than 500,000 Queensland families in need each year with everyday essential items.
Lighthouse Care Co-Founder, Debbie Hill, says 2020 has seen more than four times the usual demand on its services.  "From the bushfires to COVID-19, the demand on Lighthouse Care has been extremely high. Our team of volunteers are working exceptionally long days to keep up with the demand, and whilst it has been a challenging time for many, it's humbling to see the Loganholme community spirit shining through."
"Due to social distancing restrictions we have to spread our roster across longer hours, so our first team starts at 6am every morning to load our shelves and get us stocked for the day ahead, something we would usually do throughout the day. Our usual services continue, and those in difficult circumstances can receive a whole trolley of food for $25, up to 70% off a wide range of groceries and personal care items and free fruit and vegetable giveaways – but we're also packaging up emergency care packages for Council's Logan Response community project", Hill said.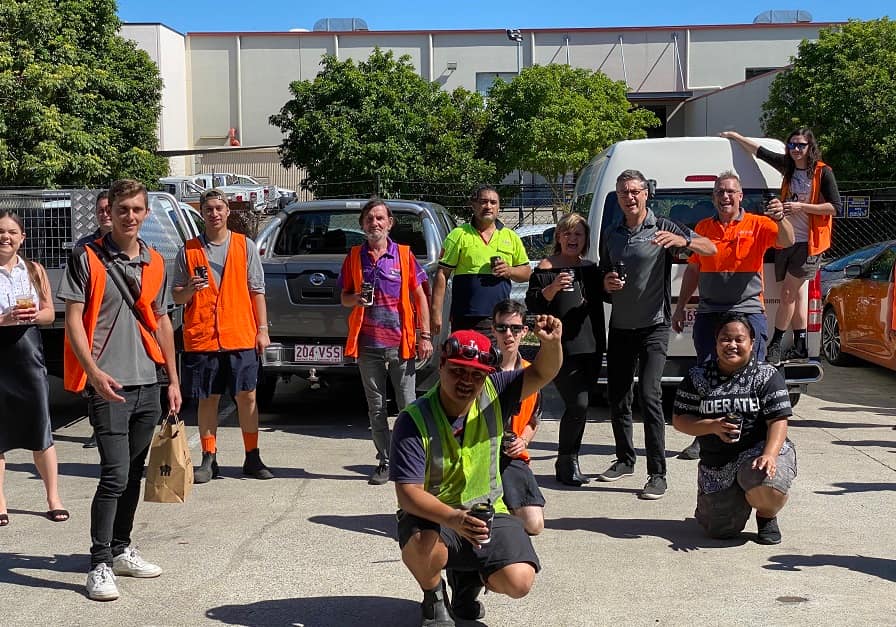 "So many community members are doing it tough and it's times like these when we all come together to help each other out, and all of our volunteers show up right on time every day just ready to help. Our volunteers have been incredible and so have plenty of the Council workers, councillors and even very senior Council staff – we've had them coming in just to give us a few hours work before their own day starts." Hill said.
"To have Hyperdome and Coffee Club turn up and deliver us all a hot cup of coffee 'just because' is such a wonderful gesture. The little things, the little moments, the little initiatives – they're actually the big things. They bring a smile, fresh energy and warmness like no other."
Hyperdome Centre Manager, Brian Turner says the coffee delivery in partnership with the Coffee Club was the least they could do for the Lighthouse Care team. "We know how hard the team are working during these exceptional circumstances and we, alongside Coffee Club, just wanted to bring a little moment of cheer and community spirit to their day," Turner said.
"Sometimes that mid-morning cuppa can just allow you take a moment together to check in with each other and refuel for the work ahead. We're honoured to be able to do our part and it's times like these that the Loganholme community really unites and comes together to help each other", he said.
Hyperdome has supported Lighthouse Care for three years with its in-Centre Community Pantry concept that allows shoppers to donate household items for the organisation.
Last week Hyperdome teamed up with Baker's Delight to deliver 400 award-winning Hot Cross Buns to local aged care facilities.