This article by Gerry Mezzina of Norbit combines information gleaned from three recent McKinsey reports about consumer behaviour as they relate to COVID-19, and how centres can leverage these changes for their benefit.
We all know shopping behaviours are changing. Some changes suggest physical retail is under attack while others provide an opportunity to reinforce the upside of visiting a local store. One thing is clear, customer data is becoming more important than ever to understand and attract customers for the long run.
Attractive retail offers and savings/value-adds will continue to drive spending behaviours, and more customers will be on the lookout for the best deals to extend their household budgets. Centres should be mindful that retail brands that once drove foot traffic may see a decline in their loyalty and may not be relied on as much as they have in the past.
Retailer loyalty is declining. Price sensitivity and the search for deals is rising
According to McKinsey's August report, Australia's Next Normal: The Cautious Consumer, spending capacity will continue to decline and be unpredictable as Government financial support initiatives are wound back, and we will see an increase in more planned spending and increase in consumer price sensitivity. Segments that traditionally were more focused on quality or specific attributes, such as sustainability, consider price and promotion increasingly important when making purchasing decisions.
In a more recent report, Getting Acquainted With a More Mindful Australian Consumer, McKinsey also highlighted that for households who have experienced a decline in income during the pandemic, they are increasingly price sensitive and looking for promotions, and have become used to looking out for "revolving bargains, in which consumers prefer to wait to get their trusted brands at a better price".
The pandemic has also impacted consumer behaviour, both how and where they shop, and their loyalty to specific brands. In the PERISCOPE McKinsey – 2020 Holiday Season: Navigating Shopper Behaviours in the Pandemic report (although this did not include Australian consumer data), the trend for bargain hunting is reported globally along with the finding that more than 60% of global consumers have tried a new shopping behaviour in response to economic pressures, store closings, and changing priorities. It goes on to say that, 40% have shopped at a new retailer and one-third have experimented with a different brand or product.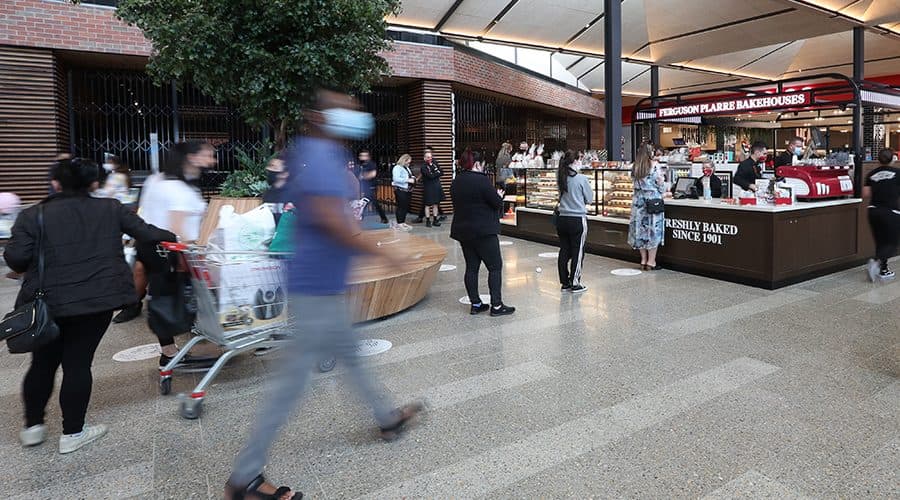 While price and promotion reliance has increased, other factors are at play
The first of the studies also indicates "many Australians are also expressing an increase in emotional needs that go beyond price… reporting consumers are continuing the move towards local by supporting their local neighbourhood businesses and increasingly choosing Australian brands".
This is good news for centres with local brands and small businesses as tenants, and offers an opportunity to leverage the trend by heavily promoting your local retailers, local brands and your support of the local community more broadly. We know often independent operators don't have the marketing nous or structures that major brands do, so supporting them now more than ever can be beneficial for the entire centre.
It's important to note here, for households with more financial pressures, savings, discounts and low price points may trump the desire to support local, so understanding individuals' hierarchy of decisions will be critical when planning promotions and messaging should be tailored accordingly.
The better the data you collect, the better you'll be in the long run
All three of the McKinsey reports mentioned in this article make one thing very clear; mass marketing will no longer work as it has previously and the most successful centres will rely on digital tools for micro-segmentation and deep customer understanding to better communicate with customers across all channels.
Key summary actions points from the studies, as they appear in each report, are listed below:
To start, get to know your consumers anew and understand them in light of COVID-19. Their needs and spending patterns have changed. Many businesses will need to fundamentally relearn what to expect from consumers in 2020, as insights from 2019 will no longer be relevant.
Consumer businesses who want to win these purchases will need to understand and anticipate how the hierarchy of decisions will play out at a granular level with their target consumer segments.
Digital moves brands away from mass marketing and towards fully targetable execution. And this combination of micro-segmentation and micro-targeting is the new superpower businesses should focus on getting good at – and fast.
For businesses that have not acted on new trends in the past five years, the acceleration we are now seeing presents an unprecedented chance to make the move.
There's an opportunity to win back loyalty by making omni-channel shopping experiences stand out, understanding what customers want, and targeting them with appealing, relevant promotions.
McKinsey prescribes a need for businesses to split attention and resources between short-term reactivity and a longer-term view of brand and loyalty.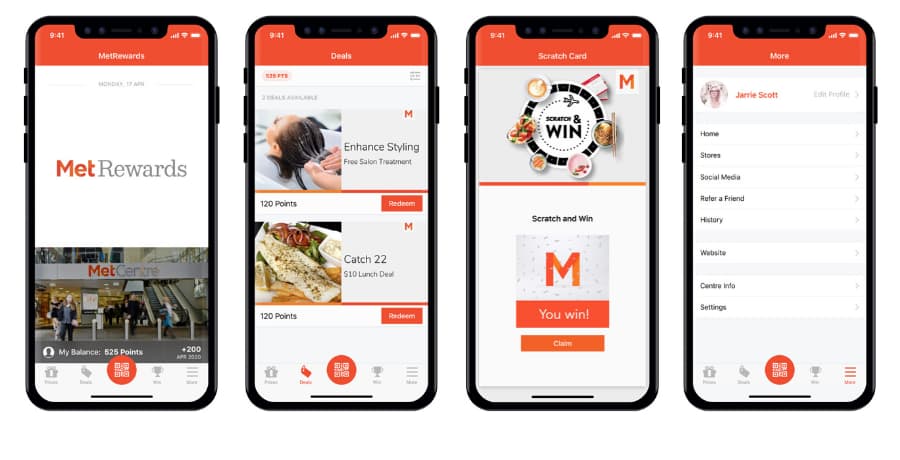 Understanding consumer behaviour should be the centre of your strategy
Now is the time for shopping centres to use every tool available to them to collect and understand customer behaviour every day. Just as we've had to relearn what to expect from customers this year, behaviours will continue to change and data must be current and, where possible, real-time. Importantly, more than ever the centres must provide ongoing, measurable support for retailers, and retailers must be willing to work more closely and support these initiatives. The days of one-off sales and seasonal campaigns are behind us, and a shift to always on, revolving promotions and sales drivers will be the key to keep customers visiting in the short term. Collecting as much data when they visit, and using this data to personalise communications will be critical for longer term success.
The shift to individual data collection and building ongoing loyalty is not an easy one and requires an investment of time and resourcing. We must meet, communicate with and collect data where customers are. For some customers that will be physical locations, for others ecommerce and for some it will be a mix of both – and all tools should be used to capture as much data as possible.
Your marketing strategy will be more important than ever and understanding your customers must be at the core of the majority of marketing activities. The Australian Financial Review has just published an article entitled: Why McKinsey says 2021 'really, really, really matters'. In it, McKinsey's Senior Partner Chris Bradley suggests we must be very cautious of pretending things are back to normal.
"There's still a lot of fog," said Bradley. "I'd say the worst thing you can do is pretend that the uncertainty is finished. Look at next year as not one year but four quarters and try to fit four years into one. Work through your planning cycle at a much faster rate."
When traffic and sales dip or retailers ask for help, the first instinct may be to assist tenants with removal of marketing levy payments and by reducing overall marketing budgets. Instead, landlords must continue to invest in marketing and give their teams the support they need to keep centres front-of-mind and connected to your customers all year round.