Harbour Town Premium Outlets has donated a total of $150,000 to three deserving organisations in response to the ongoing effects of Australia's worst ever bushfire season. The funds are a combination of money raised via Harbour Town's Australia Day and Valentine's Day FUNdraisers, which offered a range of "gold coin donation" treats and a $10 Lucky Dip in-centre to win a guaranteed prize donated from one of the retailers. 
Harbour Town developers and 50% shareholders, Lewis Land Group, generously topped up funds collected from the FUNdraisers to total $150,000.
The Currumbin Wildlife Hospital Foundation (CWHF) received $50,000 to go towards the treatment and rehabilitation of injured wildlife, while the Rural Fire Services in Coomera and Guanaba have each received $50,000 for facility and equipment upgrades.
Harbour Town Premium Outlets Centre Manager, Greg Day said that the severe impact of the Australian bushfire disaster has left a lasting impact, and organisations such as Currumbin Wildlife Hospital will need community support for a long time to come.
"The heroic efforts from our volunteer firefighters were awe-inspiring, and those who are on the frontline saving lives and property are to be supported in their ongoing efforts to assist communities." he said.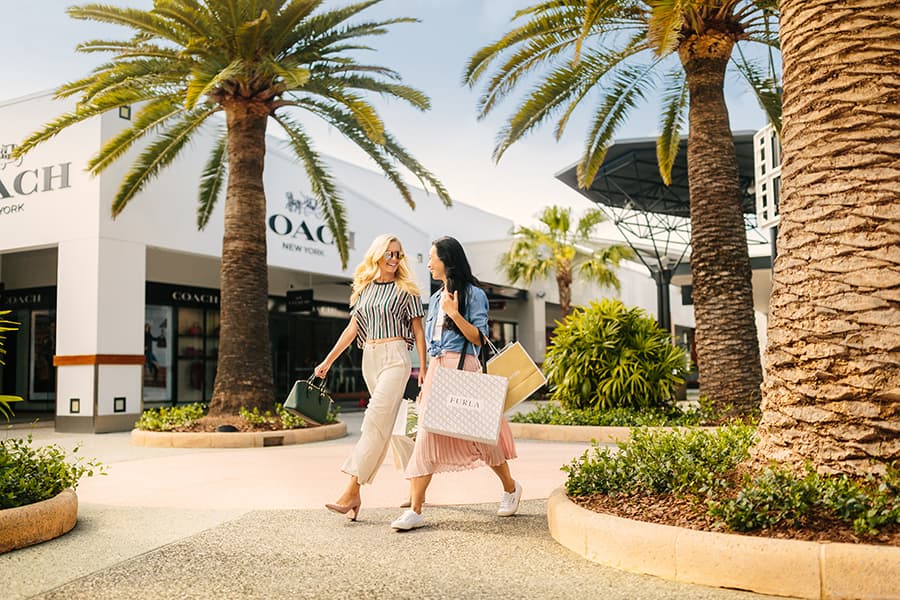 "The bushfires that destroyed communities across Australia were utterly devastating. Visiting Currumbin Wildlife Hospital and seeing the injured animals first hand was heartbreaking. We're proud to have made a donation to this wonderful organisation so they can continue to provide the specialist care the animals need to recover," said Day.
Foundation Director of CWHF, Whitney Luzzo Kelly, says the donations were fundamental to keeping the hospital doors open during the Covid-19 shutdown.
"Over the last few months the Sanctuary had to close its doors like many other businesses. However with the generosity of corporations like Harbour Town and their parent company Lewis Land Group we have been able to keep the hospital open running at 100% to continue to treat, rehabilitate and release wildlife," said Luzzo Kelly.
The Rural Fire Service stations in Coomera and Guanaba are also thrilled to be putting their donation towards an expansion of the Guanaba station infrastructure. First Officer for Guanaba Rural Fire Brigade, Brendan Gold, says the expansion will allow for faster response times and more storage for equipment.
"We believe that by making these improvements, we will be better able to serve and respond to the needs of our local community and the wider community as required," said Gold.