Melbourne Central customers in self-isolation can still get their urban entertainment fix with the launch of MCTV today. The Melbourne CBD destination is connecting with its audience with a new digital and interactive content channel MCTV – a place where art, lifestyle, and culture collide. It's also a way Melbourne Central can support its creative community that has been so loyal to the centre in previous times.
While Melbourne Central remains open and committed to ensuring the local community can access essential products and services, many retailers have closed their doors. MCTV is an alternative way for the centre to engage with local customers – and perhaps gain a few new ones.
As social distancing restrictions have halted live gigs, the team at Melbourne Central have seen an opportunity to bring the community together in new ways. MCTV connects Melbourne Central's dynamic customer to their local retailers, musicians, artists, and creatives they know and love.
Melissa Polglase, Melbourne Centrals' Development Marketing Manager, said "Our community is at the centre of what we do at Melbourne Central. MCTV fosters a sense of connectivity at a time when our community needs it most. People can't stop saying the C-word and day by day it's affecting every part of our lives. Savouring small moments, strengthening connections and finding the good in others is what will keep us together.
The Melbourne Central precinct has always had a strong affinity to our city's culture. Now more than ever, we are passionate about continuing to support our retailers, local artists, creatives and performers feeling the pinch", Polglase said.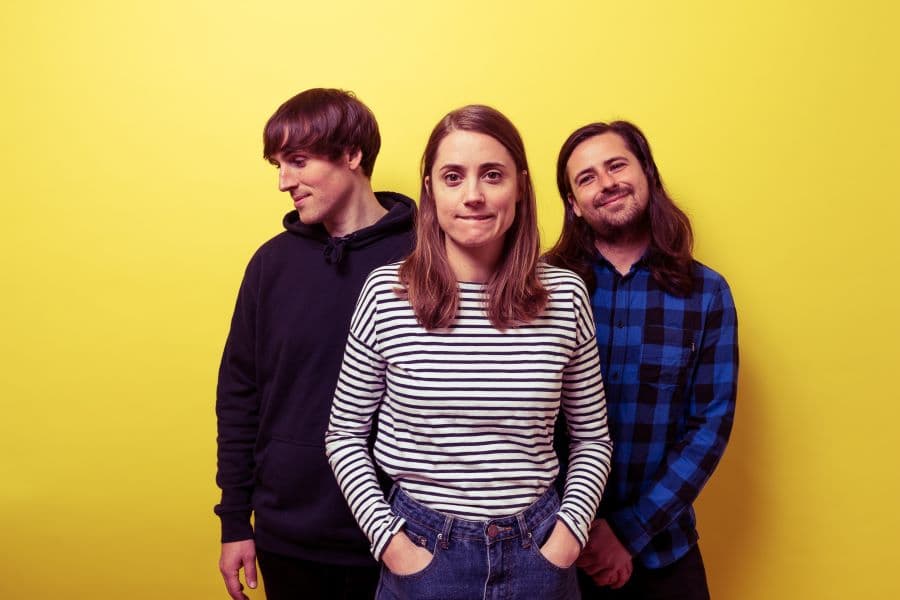 MCTV aims to let Melbournians live their best life online and celebrate the vibrant culture of the city. There are no cancellations at MCTV. The virtual channel boasts an ever evolving program of gigs, how to's, and even a virtual wine tasting hosted in collaboration with local partners and emerging talent.
The centre is kicking off MCTV with fashion and beauty inspo and a party called 'House Party Call'. Audiences are encouraged to join in by dressing like movie stars, pop culture icons, or even holiday in their own lounge room with style thanks to Some Like it Haute.
Polglase said "Melbourne Central already has a strong sense of community; our aim with MCTV is simply to provide a platform for our creatives, retailers, and consumers to continue connecting and sharing ideas, inspirations, and education. While we might not be able to gather, this doesn't mean that we can't stay connected and foster a sense of 'togetherness'.
"We've all been heavily affected by recent events which is why it's more important than ever to make sure we work together to see it through to the other side," says Polglase."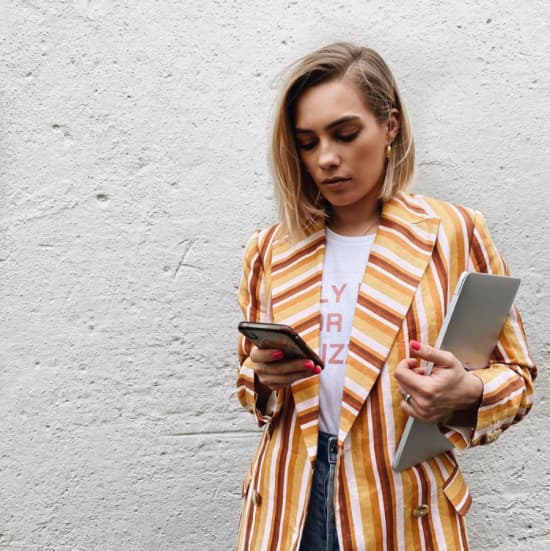 Alyce (@alycealyce) from Bossy Creative has launched the exciting MCTV schedule with looks inspired by iconic cities – we may not be able to travel but our wardrobe can.
At MCTV's Beauty Central, audiences can discover insider tips direct from professional make-up artist's plus surprise giveaways. This week will feature a live masterclass by Cassandra Lusi – Steph Claire Smith's go to make up guru, while Jesse Locke, a self-taught guitarist, songwriter and understated yet intense live performer will entertain the audience with a live gig – Locke has been known to make people waltz, cry and fall asleep.
There are interactive elements for customers to get involved in too such as sending a sweet message to someone you love. MCTV's resident weekly artist turns messages of love, hope or iso feels into a work of art. BYO Vinyl Nights, connects vinyl lovers from across Melbourne so they can share their favourite tracks.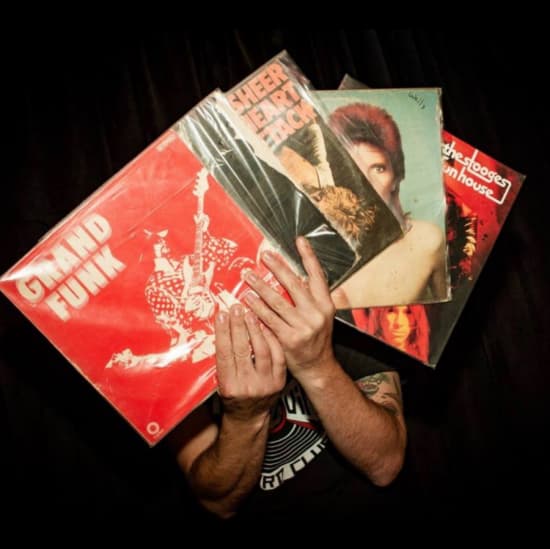 MCTV launched on Wednesday 15 April via Melbourne Central's Instagram (@melbournecentral) and Facebook page (@melbcentral). The MCTV social schedule will be released weekly on www.melbournecentral.com.au.