Dexus-owned QV Melbourne will be presenting Game/On, a program of events bringing everyone's favourite pixelated games to life in a retro gaming festival. Over four weeks until the 23 September, the QV Square and surrounding laneways will transform into a free gamers paradise.
Taking centre stage is a live competition that invites members of the public to try their luck against professional gamers during a four-round Friday night knockout, against one of the biggest video game screens you've ever seen.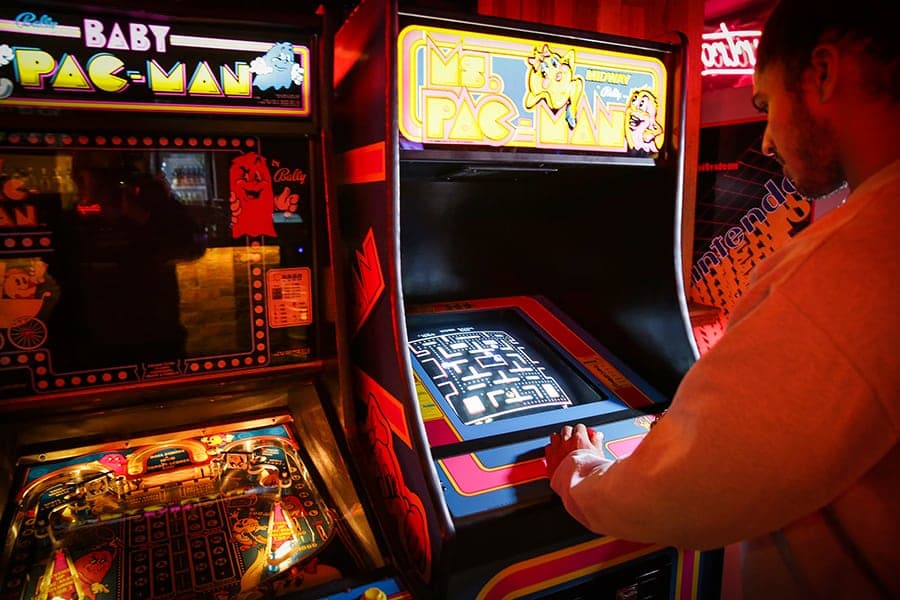 Melbourne's laneway precinct will transform into a retro world complete with lurid 80s-gamer styling, an arcade full of every old school game you can think of, a live progressive game-art mural, an augmented reality scavenger hunt with over $10,000 worth of prizes.
Across three Fridays from 31 August to 14 September, Melbourne's biggest video game nuts are invited to face off against friends, foes and strangers. Home-game heroes will compete in 2-3 minute heats of Super Smash Bros from 5pm-6:30pm. At 6:30pm, the top five scorers will test against the professionals. Then the top two public players from each night will progress to the grand final on Friday 21 September.
Like any good final the pressure will be fever pitch, with the big screen action happening live from 5pm. The grand finale will see the pro gamer who beats pro gamers play off against the top scoring public player at 6.45pm. The winner will be crowned Game/On champion, receiving the top prize and all the glory. The free QV AR Scavenger Hunt is also available every day, kicking off from QV Square.
Those not up for big screen antics can relive their childhood in the Game/On gaming arcade with games including Space Invaders, Mario Kart, Pong, Donkey Kong, Frogger, and many, many more – open daily from 11am – 7pm. The big screen game is also open to the public from 11am daily, so you can brush up on your skills ahead of the Friday night competitions.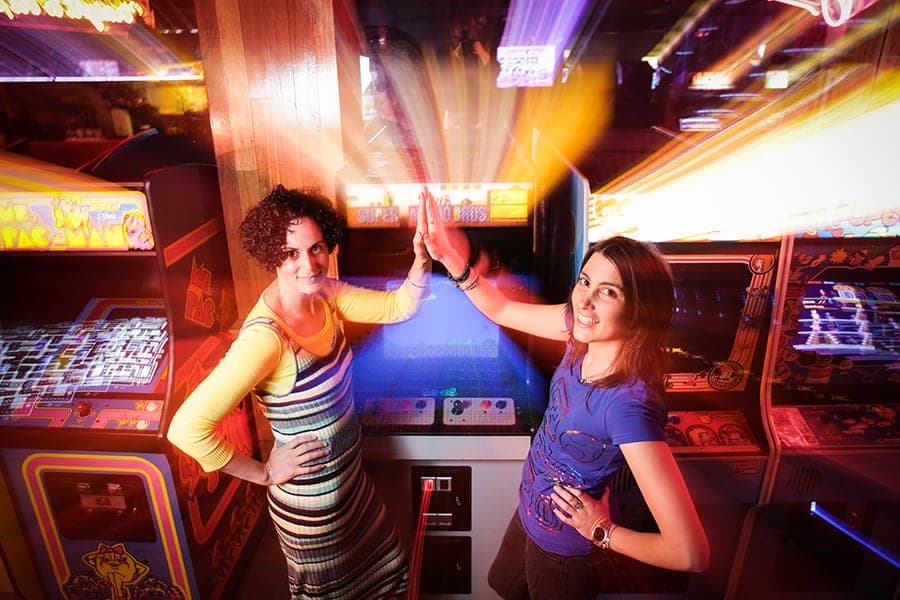 Beyond the game, the party is on every Friday night from 4-7pm, with a Nintendo themed candy bar, a DJ spinning retro tunes and a live progressive art installation in Albert Coates Lane, painted by some of Melbourne's most vibrant visual artists.
Located on the corner of Lonsdale and Swanston Streets Melbourne, the intimate laneways in the urban precinct give visitors the freedom to wander and discover the eclectic mix of shops, cafes and restaurants at their own pace.