This article by Corrine Barchanowicz, Head of Brand, Marketing and Experience NSW/QLD Premium Centres at Vicinity Centres, forms part of a special CBD feature, first published in SCN's CBD Guns edition.  

As luck would have it, I started my role as Head of Brand, Marketing and Experience with Vicinity Centres on April 1st, 2020. I had just moved back to Australia from the US for the opportunity to work with some of the best teams on some of Australia's most recognisable, loved and iconic retail destinations; the QVB, The Strand Arcade, The Galeries, and QueensPlaza to name a few, and all located in a CBD. Little did I know that when I took up the role, the world would be turned on its head and that these icons would face some of their toughest challenges as we headed into lockdowns and a world defined by uncertainty.
With challenge comes opportunity, and these iconic destinations, along with the cities they reside in, are no strangers to adversity. Standing the test of time and continuing to meet the pace of evolution through fires, floods, and even the Spanish flu pandemic, to mention a few, what history had written and what we could learn from it going forward was that there is always a need and a place for commerce, culture and community to connect; with our customer deeply anchored in our purpose, vision, values and iconic brands.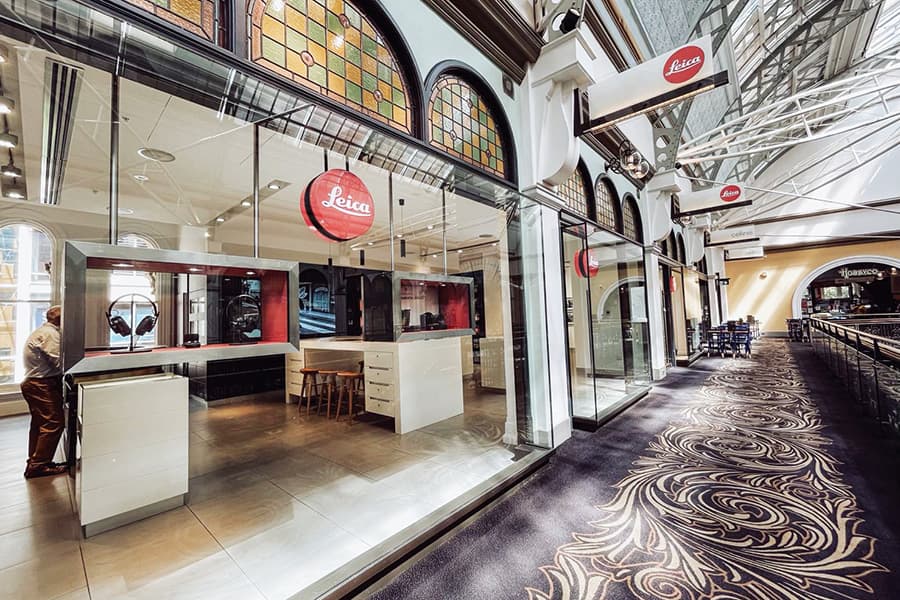 With that in mind and in the context of fundamental changes to consumer mindsets and behaviours, the story started to shift from our role in a Central Business District to our role and place in a Central Experience District.
As people became more comfortable within their 5km bubbles, and more of the world started to come direct to their door, the opportunity for our centres, brands, and the cities they're a part of started to be defined more and more by what differentiates the experience.
Just as the powerful brands and experiences of these CBD centres are highly differentiated, so too are the brands of each city destination, and we play a part in that context.
Based on our extensive in-house research, our customers told us they love Melbourne for its sport, food and sights, Sydney as a bustling daytime destination, and Brisbane for its outdoor experience and seemingly more comfortable pace.
While each city was different and customers were seeking different experiences, what was consistent was the role retail plays, rating as one of the top three drivers to visit a city, both before the pandemic, now and, more importantly, into the future.
Upon further exploration of the role of retail, differentiation rose to the top as a key theme among customers who look to the CBD to find retail brands and experiences they can't find anywhere else. Flagship stores that offer a personalised and customised experience, a variety of products that are otherwise hard to find, and access to the spectrum of cutting-edge innovations in retail. Behind this is the community of innovators, thought leaders and experts that have proven their resilience and led the way forward.
This community was recently celebrated in The Strand Arcade's campaign, There's a Story Here, celebrating the people that have seen The Strand Arcade not just survive, but also thrive over 130 years. I read once that 'Retail is not dead, boring is' and firmly believe it to be an important DNA of those who thrive and prosper.
It's this courage to be bold, to be different and to stand out among like-minded leaders that continues to attract the best brands and retail experiences to the city.
We've seen this with new store openings across Emporium in Melbourne, the QVB, The Strand Arcade and the Galeries in Sydney, and the ongoing growth of luxury retail at QueensPlaza in Brisbane. Many of these openings continued to be a first of their kind including P.E Nation opening its first flagship store in Australia at The Galeries, Balenciaga opening its first and only location in Queensland at QueensPlaza and Fortress, Australia's first esports arena at Emporium Melbourne.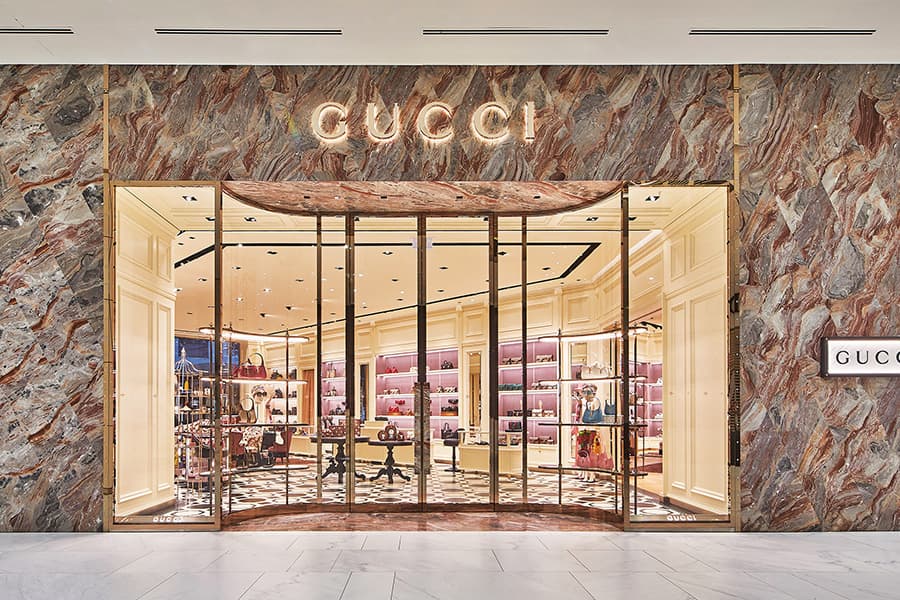 This courage extends to the brand experiences we strive to create at our centres, demonstrated best by the award-winning, first of its kind retail experience, the NFTree at The Galeries.
Converging digital art into a physical Christmas experience, the NFTree provided a platform for emerging digital artists to connect with innovative retail brands and new customer segments.
Our customers value the role of retail in shaping the city experience beyond the differentiated retail brands and products themselves, placing equal value and importance on the role of retail in shaping and celebrating culture.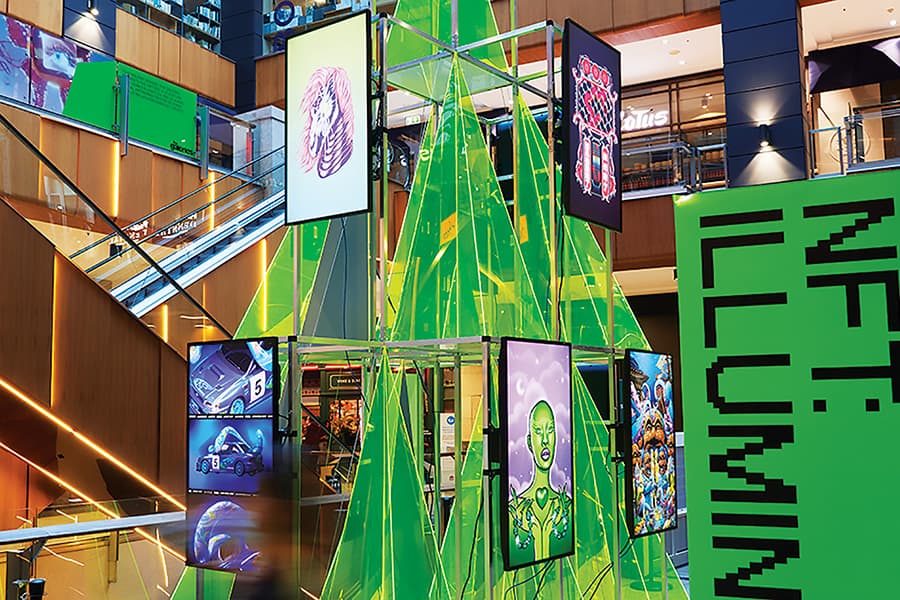 As more and more commerce is made available to consumers through the growth of online retail, the past two years have shone a light on the richness of each Australian city's culture and retail's role to provide beautiful experiences that simply cannot be achieved online and a marriage of the two into omnichannel experiences; not an 'or' but an 'and'.
It is 'experience' over 'transaction', or even the experience of doing business, that visitors to the city seek and will continue to discover and explore.
This story of discovery and exploration was recently told through the lens of four people of influence in Sydney and their experience with QVB's campaign,Never Stop Exploring.
I am as excited today as I was when I joined Vicinity. Despite the challenges we've faced, we have an incredible opportunity to create the unique experiences our customers want and use our magical CBDs to bring these to life.