A new partnership between Eastland, the Maroondah Positive Education Network (MPEN), Communities of Wellbeing (COWB) and URSTRONG has facilitated the delivery of a new social and emotional wellbeing program at local schools, empowering our young people with the skills, language and self-confidence to develop healthier and more resilient relationships with their friends.
The Friendology 101 curriculum, delivered by URSTRONG, equips students, parents and teachers with the tools to foster supportive and transparent friendships that are rooted in integrity. Underpinning this program is the evidence that students with strong friendships have a stronger sense of belonging, and students learn best when they feel they belong.
As part of the program, Eastland collaborated with MPEN, COWB and URSTRONG to deliver the Friendship Journal, a daily planner that teaches students the tools to reflect and build upon their growing friendship skills. Eastland has also donated space in the centre to host the Friendship Ninja Zone.
Eastland Community Relations Manager Jodie Murphy said the centre was thrilled to have played a contributing part in more than 1,700 Friendship Journals being distributed to some of the 15 schools participating in the URSTRONG program this year alone, demonstrating Eastland's commitment to its authentic community engagement strategy, where the goal is sustainable impact.
"The Friendship Journals and the Friendship Ninja Zone provide a unique way for children to connect what they are learning as part of URSTRONG's curriculum at school with home and the community, helping to further cement their newly learned skills," Murphy said.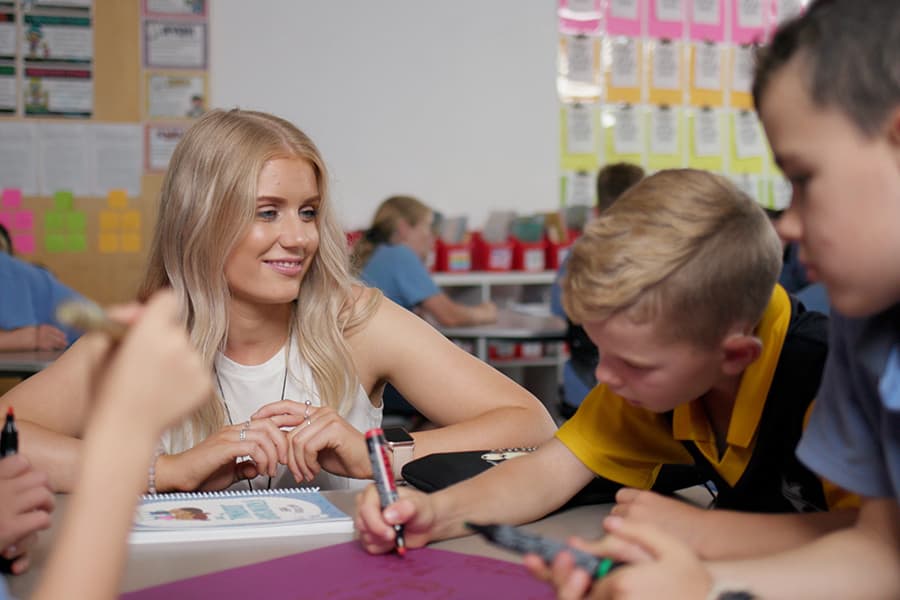 Eastland General Manager Greg Balmforth said the centre was proud to support the distribution of the Friendship Journals throughout the URSTRONG network of local schools, with approximately 3,000 journals already secured for distribution in 2022.
"As part of Eastland's commitment to supporting the delivery of the URSTRONG program in local schools, we are pleased to be subsidising 50% of the cost of each Friendship Journal, ensuring that as many schools in our Maroondah network of schools can purchase these for their students and have access to this valuable resource," Balmforth said.
Ringwood North Primary School Assistant Principal Jess Mann said Eastland's contribution to the Friendology program through the Friendship Journals was invaluable within the community.
"Eastland's investment in Friendology has really benefitted the whole community because all of the messages of healthy relationships and strong connections will filter through to sporting clubs, to the wider school community and out into the general public, and that's really good for everybody," Mann said.
Senior Research Fellow at the University of Melbourne, Dr Tan-Chyuan Chin, said there was a strong desire within the Maroondah community to develop greater connections.
"A key finding from the surveys that we did here in Maroondah was that there was a really strong desire for students, staff, parents and carers to belong, to connect and to build a community of wellbeing here in Maroondah," Chin said.
In addition to collaborating with MPEN, COWB and URSTRONG to bring the Friendship Journals to life, Eastland has also donated space in the centre to host the Friendship Ninja Zone.
"The space is intended to be interactive, providing a place for school groups to come in and display the friendship skills that they are learning each month as part of the program, as well as somewhere that our wider community can come and participate, and hopefully take something away to apply in their own lives," Murphy said.
Maria Allison, Secretary of Communities of Wellbeing and Assistant Principal at Ringwood Secondary College, said she was thrilled to see so many different groups in the community come together to deliver the Friendology program.
"I think it's phenomenal that we have come together as different groups to improve the wellbeing of people in our community," Allison said.
"What we have is totally unique; you've got people such as Eastland, alongside schools, coming together to educate our community. It's something that's never been done before."