There's no doubt that this year has been tough for a lot of people in the community, with COVID-19 causing a lot of uncertainty and anxiety for families and their loved ones. Crossroads Homemaker managed by Cushman and Wakefield, have spread the love to several people in their local area and lifted their spirits with a 'Community Care Box'. 
Crossroads Homemaker Centre in Sydney's south west, wanted to spread some cheer to those feeling isolated and doing it tough, by sending them a small grazing box to let them know that they are not alone.
Marketing Manager, Alesia Michael, explained "We called out for nominations and received them for people who have been ill, in isolation, lost loved ones, undergoing treatment, and we wanted to give them something as a surprise to let them know that they are not alone, and they are in our thoughts."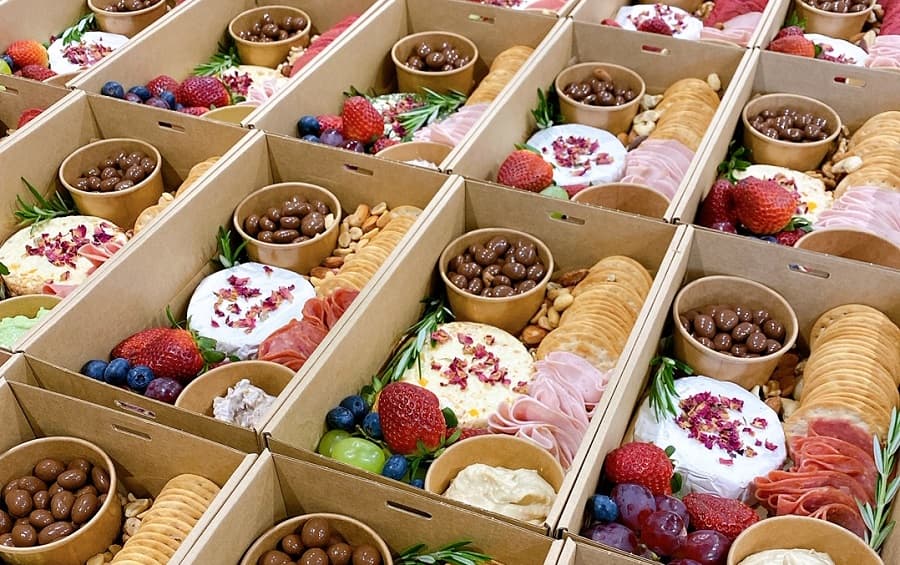 After receiving nominations, the centre delivered several grazing boxes which were enthusiastically received.  
She continued "This year, especially these past few months, have been a difficult, anxious time for many, so we really wanted to do something to bring a bit of cheer."
The idea was well served, Maria Rodrigues from Bardia who received the grazing box was very grateful and said, "This was such a lovely gesture, I wasn't expecting it at all, it definitely made my day."
Crossroads Homemaker Centre is positioned in a major growth corridor approximately 35 kilometers south west of the Sydney CBD. Crossroads Homemaker Centre, at 48,400m2 is the largest integrated large format retail centre in Sydney's south west. The centre is currently home to 28 large format retailers anchored by Bunnings, The Good Guys, Freedom and Fantastic Furniture.