Perth's Cockburn Gateway launches a Christmas Art Trail – an immersive experience combining cutting-edge interactive technology with traditional festive experiences. 
The unique experience by EyeJack, an Augmented Reality (AR) app and platform that specialises in the curation and distribution of interactive art, is using its technology to deliver a Christmas themed journey through the app for the first time.
Children and adults will have the chance to experience ten magical Christmas artworks throughout the centre and be amazed as they come to life right in front of their eyes through the exciting technology.
To view the magic of the art trail, visitors will be encouraged to download the free app via QR codes around the centre. Once downloaded, users simply hold their smartphone camera in front of the artwork and watch the magical, interactive and immersive world emerge.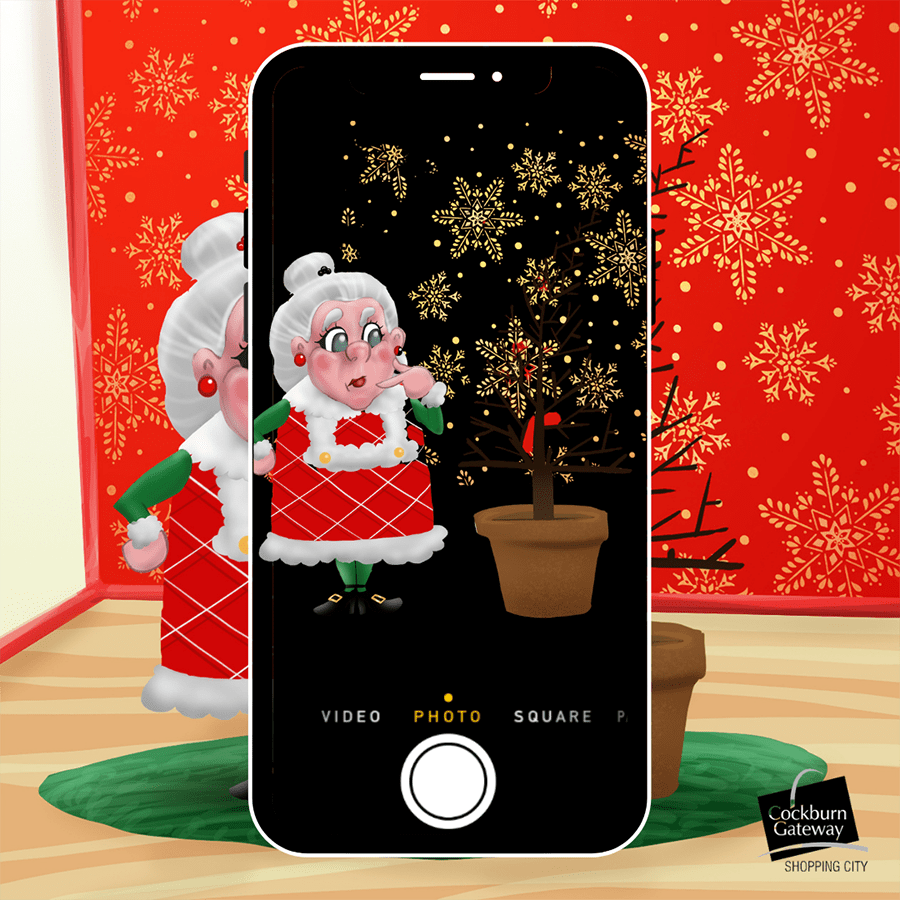 Each unique artwork holds a piece of the puzzle, revealing a hidden letter as the subject begins to move.
Cockburn Gateway Centre Manager, Alexandra McAuliffe said they are very excited to be launching a first of its kind Christmas Art Trail through the EyeJack app.
"Christmas is such a magical time and we can't wait to see the festive artworks literally come to life through this interactive technology. This activation will be perfect for families looking for the ultimate Christmas experience with their children this year," she said.
"We know parents need to hit the shops at this time every year. We're here to help make this experience more enjoyable by keeping the kids entertained and getting them into the spirit in the lead up to the big day and well as creating a little bit of Christmas joy for mum and dad."
Families are encouraged to follow the map supplied by the Information Desk and enjoy the magic as they navigate through the centre, decoding the hidden message to help them unlock the secret word.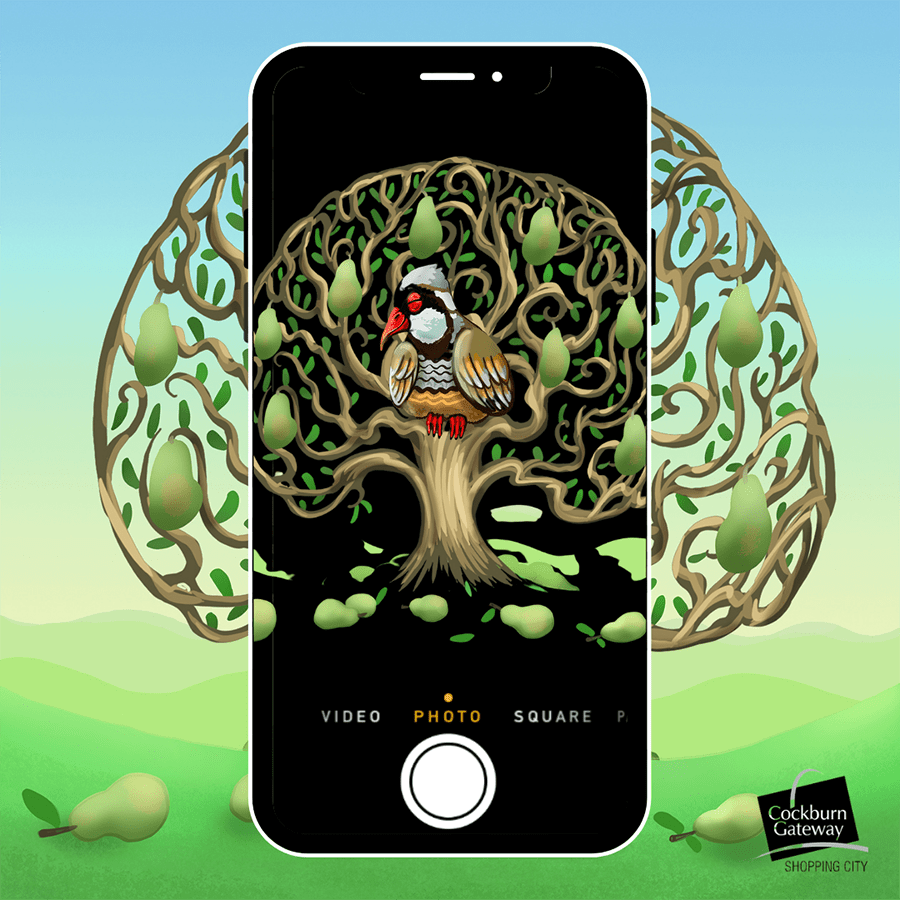 Once all artworks have been viewed and all letters collected to solve the riddle, the map can be deposited into the barrel at the Information Desk, which puts visitors into the running to win an e-scooter from JB Hi-fi.
Visitors are asked to use the #CockurnChristmasArtTrail hashtag across social media when visiting and taking part in the festive season activity. The Christmas Art Trail officially launches December 1 and runs through until New Year's Eve.
Along with the Christmas Art Trail, the centre will also be offering traditional Santa photography, Sensitive Santa sessions through a partnership with Autism WA, as well as gift-wrapping stations supporting Jandakot Lions Club and Heart Kids.