Charter Hall shopping centres are 'In the Mood for Merry', after a year that has been like no other. It's time to reimagine Christmas and capture the joy that 2020 has to offer this festive season.
Charter Hall is thrilled to be proceeding with Santa visits this year, providing families with a unique opportunity to chat with Santa direct from the North Pole, in addition to the traditional Santa photo moment.
"Visiting Santa this year may look a little different," said Jessica Pagano, National Marketing Operations Manager, Charter Hall. "We wanted to ensure we created an innovative and relevant Christmas experience, while ensuring the health and safety of our shoppers remains our priority. We polled a sample of our shoppers and tenant customers across 11 convenience plus centres, to understand their preference for 'Santa in-centre' or a 'COVID-safe Virtual Santa' experience, and 81% of respondents voted for the traditional in-centre Santa experience, while 19% had a desire for Virtual Santa. This has provided our team with an opportunity to deliver a unique experience to complement the much-loved traditional photos."
As of November 19 until December 3 2020, customers will be able to chat with Santa from his workshop in the North Pole. Santa will dial into a video chat via Zoom, to speak to all the boys and girls who visit the Santa Set at Charter Hall participating shopping centres. From December 4 2020 until Christmas Eve, Santa will then be in town to share traditional photo moments with families, in a COVID-safe Santa format.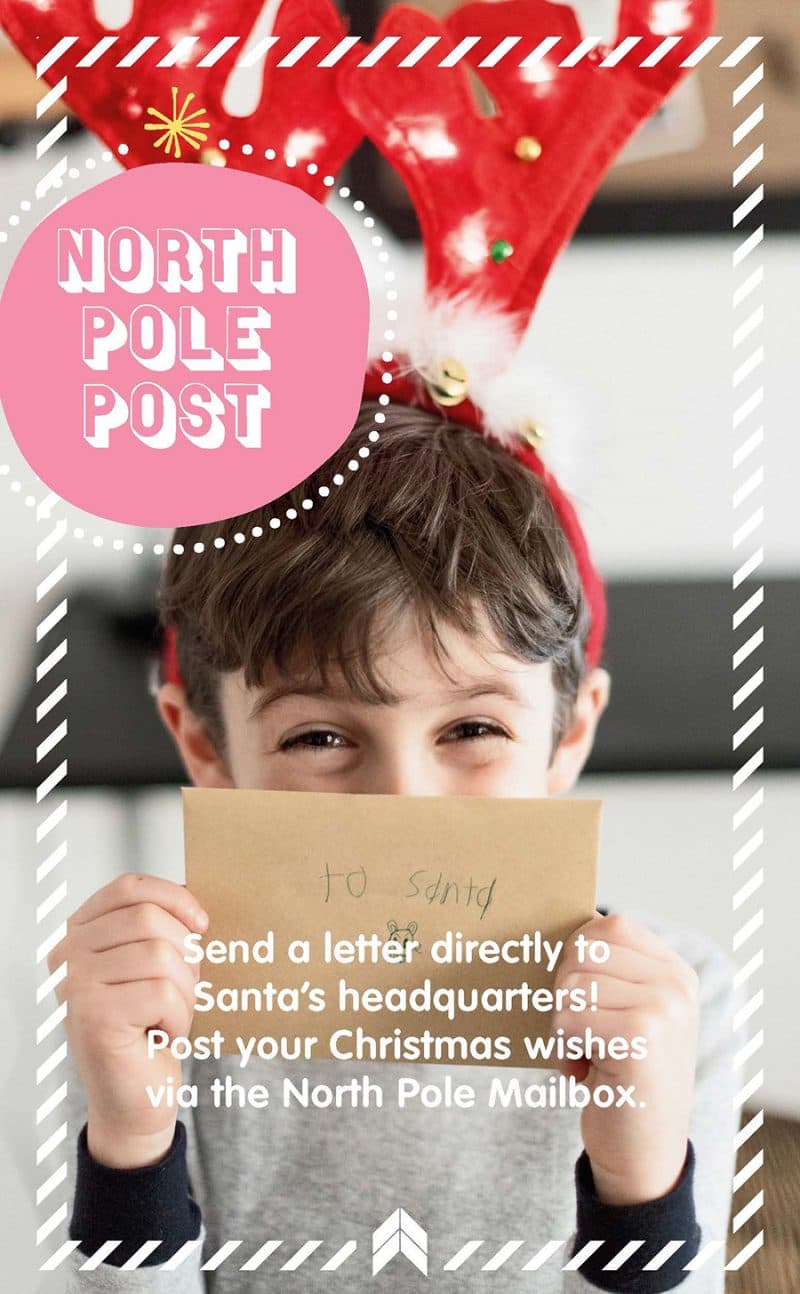 To ensure an inclusive Santa experience for all, Charter Hall will once again have sessions available for parents to book in Santa Photography with children who may need a quieter Santa Experience. And back by popular demand, pets will also be given their time to shine with dedicated photography sessions available for all the furry friends.
The health and wellbeing of Santa, Mrs Claus and all the families who visit is of the highest priority. This year, bookings are essential to keep everyone safe. Of course, the kids will be very excited to see Santa this year but as their wellbeing is a priority, Charter Hall asks that they maintain a 1.5m distance at all times. To assist in managing this, hygiene protocols include temperature checks (at select centres), hand sanitisation before entry as well as a socially distanced Santa set where families will have their own seat next to Santa's throne.
Christmas wishes
Last Christmas, the shopping centres received many 'letters to Santa' from children not requesting gifts, but wishing they could help their mum, dad, grandma or a friend. They asked Santa for this rather than requesting a gift for themselves and it was very touching to hear from the communities. Accordingly, the 'Christmas Wish' initiative is a social media 'pay it forward' campaign aimed to grant a 'Christmas Wish' to members of the community during the festive period. Shoppers are provided the opportunity to nominate a 'Christmas Wish' for a friend, relative or valued community member.
This initiative has been coupled with the '12 days of Christmas' concept to provide wishes across 12 days with a gift to the value of $100 for the person nominated. Personalised recorded Santa messages will be posted to social media daily from December 1 to 12, announcing winners of the Christmas Wish.
The 'North Pole Post' will be the hub for Christmas giving, facilitating the mailing of letters to Santa in the North Pole.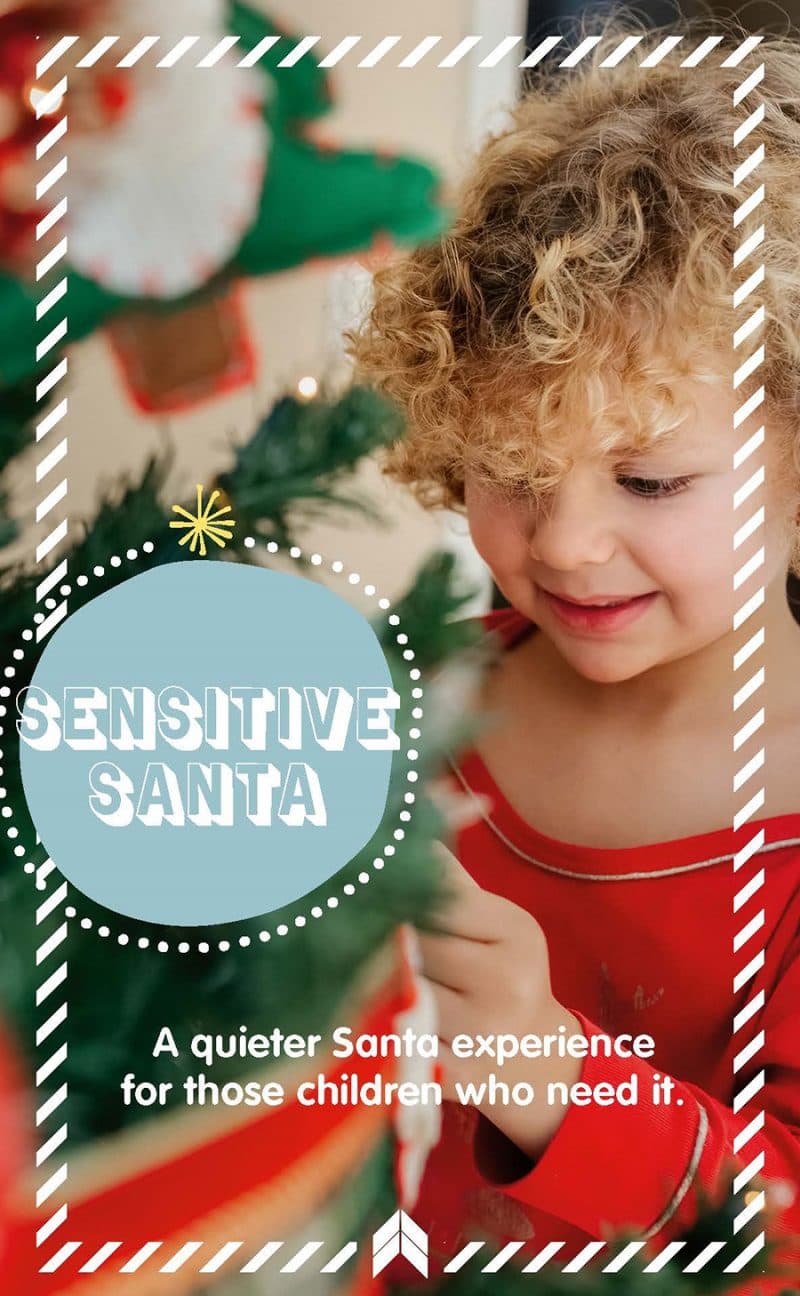 As of November 19 to December 8:
Shoppers collect their 'Santa Letter' from tenant customers
At home, little shoppers write their letter to Santa, fold their letter into the envelope provided and write their return address on the back
On their next visit to the centre, they mail their letter to Santa via the 'North Pole Post' mailbox display in-centre
Featured at the display will be a QR code that navigates shoppers to nominate from a selection of complimentary gifts using their mobile phone. After submitting their preferred gift option, shoppers will receive a personalised eDM when their gift is ready for collection.
Then, from December 9 to 23, the 'North Pole Click & Collect' will be manned with gifts distributed by an elf to all shoppers who previously submitted a letter and gift request.
Personalised gift wrapping
Shoppers' gifts will stand out under the tree this year with our personalised wrapping station. Shoppers simply head to the 'Christmas wrapping station' in centres, snap a photo of themselves or with a friend or family member, pick a personalised GIF, quote or the image to be incorporated. The personalised gift wrapping will be printed instantly on brilliant wrapping paper for only $5, with $1 from each sale going to localised charities to each centre's community gift wrapping partner.