Charter Hall Retail and Two Good Co have continued their partnership to 'empower, nourish and heal' women, with an 'In Good Hands' gift with purchase campaign this holiday season.
Commencing November 7, across 23 Charter Hall shopping centres, shoppers were invited to cash in their receipts when they spent $30 in a specialty store or $80 in a major store and receive a complimentary copy of The Two Good Cookbook. The Cookbook features a wonderful collection of stories from around the table by Liane Moriarty, Thomas Keneally, Markus Zusak and Charlotte Wood, along with carefully curated recipes from a number of renown celebrity chefs including Neil Perry, Maggie Beer and Nigella Lawson.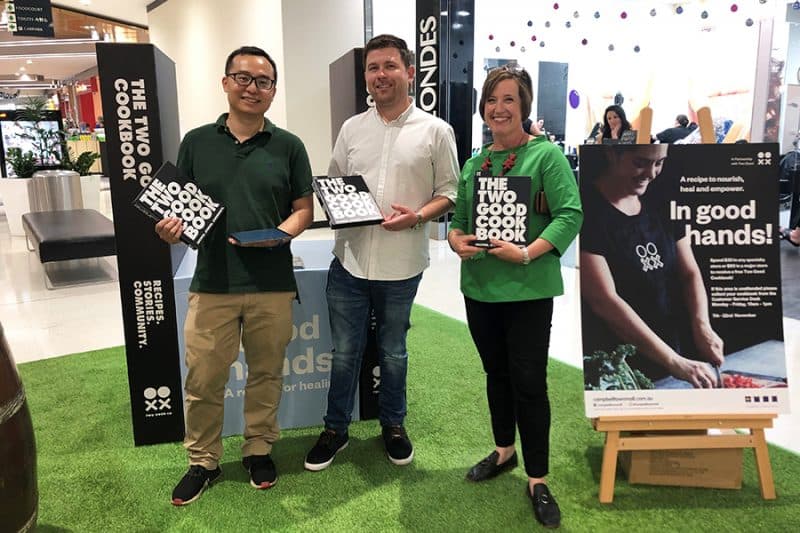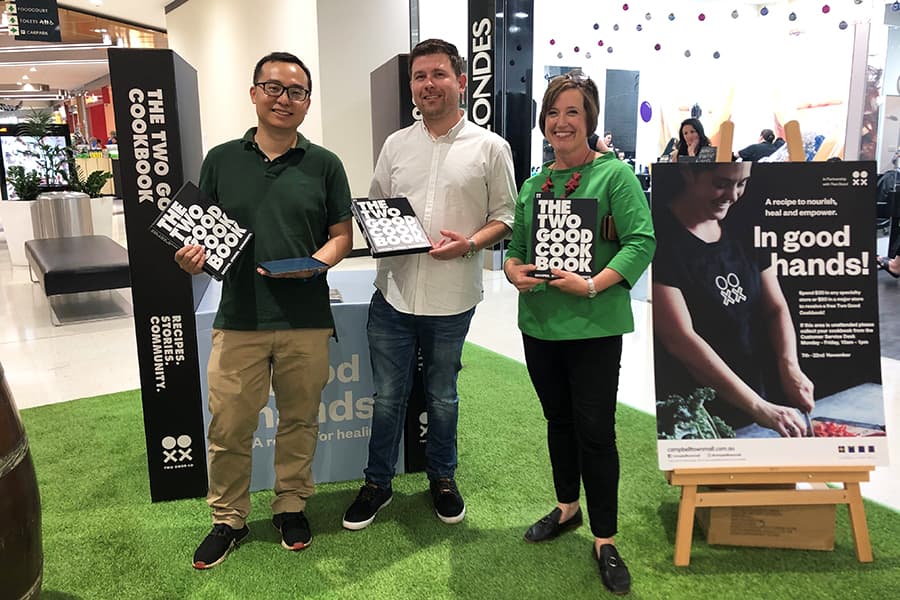 The 6,800 Two Good cookbooks distributed across Charter Hall shopping centres will enable the 'Two Good Work Work' to continue their mission of spreading love and respect to domestic violence survivors. It will also assist to build employment pathways which support, train and employ women from domestic violence safe houses who prepare cookbook mealsfor distribution to shelters around the country.
The Two Good Work Work program bridges the 'love, skills and opportunity' gap by helping to rebuild self-worth, confidence and independence. So far, Two Good have sponsored more than 38 women through the Work Work program acting as a stepping stone to paid employment and financial independence. Through the Charter Hall sponsorship this year, Two Good Co will be able to utilise a total of 2,000 hours to continue sponsorship of more women through the program.
To drive further awareness and an active partnership, more than 200 Charter Hall employees across Australia put their hands up to volunteer more than 1,440 hours of their time collectively. This provided the opportunity for Charter Hall's employees to speak to shoppers one on one in a centre and drive awareness of the partnership and the Two Good Co purpose.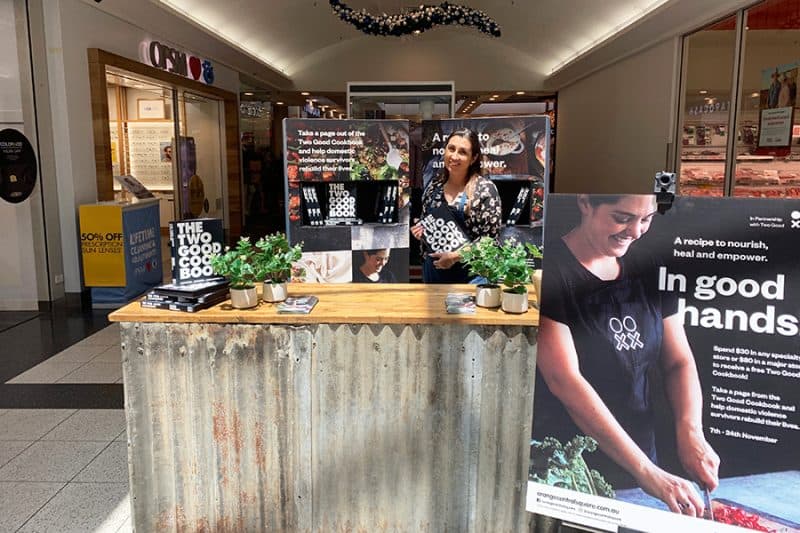 The good message was also promoted across the Charter Hall social media portfolio, with the campaign messaging reaching more than 306,000 people with 35,000 campaign engagements and more than 7,000 Facebook page views.
Some shoppers shared their own personal experiences, among these stories a shopper at Tamworth Square said: "what a wonderful cause, I feel very strongly about this as I have only just removed myself from a domestic violence situation, thank you for raising awareness." Another shopper at Secret Harbour Square said, "I am 7 months free of domestic violence and it makes me so happy to see Charter Hall being passionate about making a difference."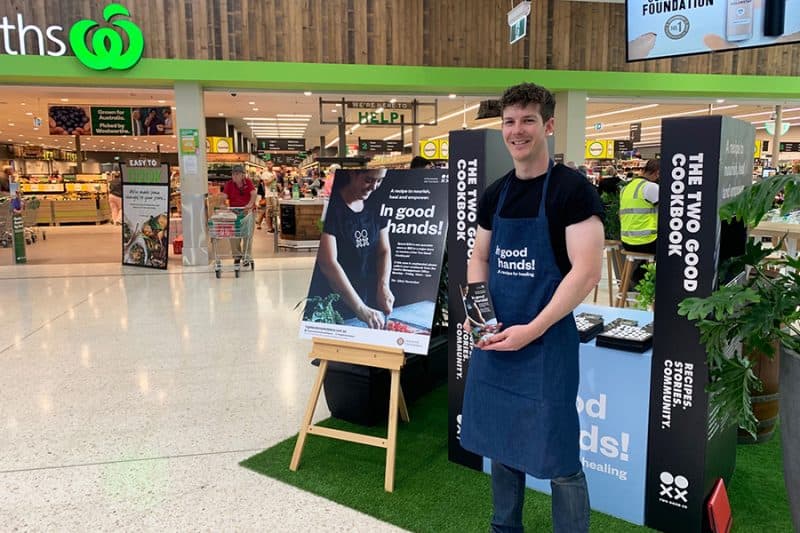 Two Good Co. founder, Rob Caslick, said: "We are thrilled to continue our partnership with Charter Hall Retail to raise the awareness of domestic violence in regional areas, and to share love and respect beyond Australia's largest cities. Towards the end of the year is a particularly important time for us. There's an emphasis on family and friends coming together – but quite often the women we support don't have that environment around them and therefore can feel isolated. The 'In Good Hands' campaign brings people together around the table to share a meal, whilst also sharing love and warmth with women who really need it. Charter Hall Retail have enabled us to spread goodness into areas that we otherwise wouldn't have been able to support, but the need is just as great."
Charter Hall Retail CEO, Greg Chubb, said: "We are delighted and privileged to have extended our partnership with Two Good Co. and deliver such a meaningful campaign at Christmas time. As an owner and manager of convenience-based shopping centres Australia-wide, we take our responsibility of giving back seriously. One in four women in Australia experience domestic violence at some point, and many of them end up in refuges whilst they work through this very challenging time in their lives. Two Good Co. is doing extraordinary work in supporting these shelters and the women who utilise them, and Charter Hall is honoured to be able to continue to support Two Good Co. to reach further into regional Australia."
The 'In Good Hands' gift with purchase campaign was successfully held across 23 Charter Hall shopping centres around Australia throughout the month of November.