Charter Hall continues its commitment to fostering a greater sense of belonging across its communities by proudly partnering with the social enterprise Two Good Co for the 'Goodness with Less' campaign.
The nationwide 'Goodness with Less' campaign is an extension of Charter Hall's ongoing partnership with Two Good Co, supporting their mission to empower survivors of domestic violence through the distribution of more than 6,700 copies of Two Good Co.'s third cookbook, Change The Course, across 21 Australian communities.
Domestic violence affects one in six women in Australia, often leading them to seek refuge in shelters while they rebuild their lives. Two Good Co is dedicated to supporting these women and raising awareness of this issue.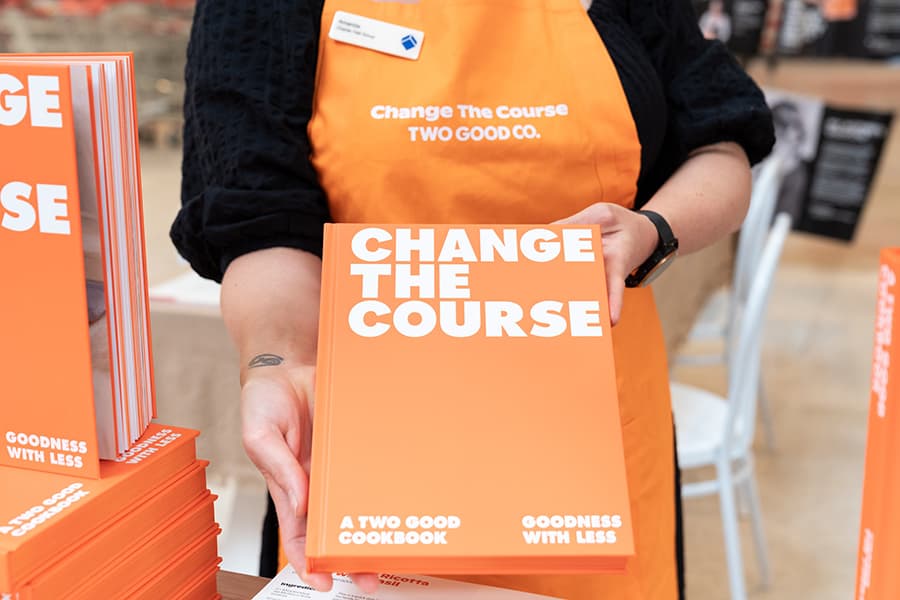 For every cookbook gifted to a shopper in a Charter Hall shopping centre, a portion of the profits will be reinvested to create employment opportunities through Two Good Co's transformative 'Work Work' program. The 'Work Work' program equips women seeking refuge in domestic violence shelters with life-changing training, skills, and employment prospects.
Two Good Co founder, Rob Caslick, expressed his enthusiasm for the partnership, saying, "We are thrilled to continue our partnership with Charter Hall to raise the awareness of domestic violence in regional areas, and to take our message and work beyond Australia's largest cities.
"The funds from the 6,700 cookbooks, will go directly to supporting women with 1,500 hours through our 'Work Work' program. The program not only provides a platform for women to rebuild their self-worth and financial independence, but enables us to continue delivering wholesome, beautiful meals to women's shelters across NSW, with over 240,000 delivered to date."
The 'Goodness With Less' initiative features more than a beautiful selection of delicious recipes and heartfelt stories; it supports vulnerable women as they rebuild their self-worth and independence after homelessness, domestic violence and other complex trauma.
To drive further awareness and active partnership, Charter Hall is inviting its employees across Australia to volunteer collectively for over 1,500 hours.
Charter Hall Retail CEO, Ben Ellis, says: "Charter Hall is proud to continue our meaningful partnership with Two Good Co. We believe in the power of people to create positive change, and this campaign represents our commitment to community, sustainability and empowerment."
Running from 30 October – 17 November, Charter Hall's 'Goodness with Less' campaign aims to reward shoppers who spend $30 in specialty stores or $50 at major stores with a complimentary copy of the Change The Course cookbook.
This campaign not only promotes sustainability but also raises awareness about Two Good Co's mission to empower domestic violence survivors through rebuilding their financial independence.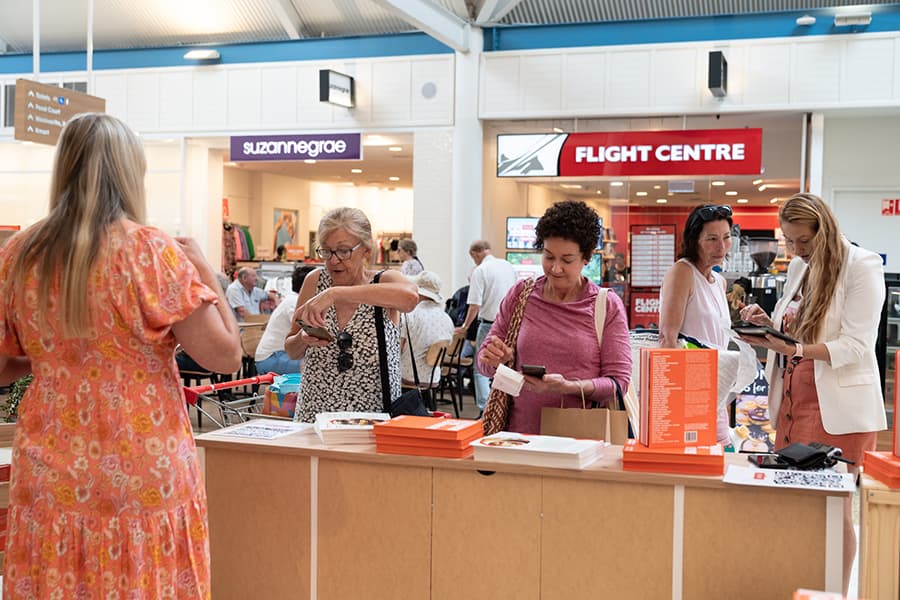 As part of the initiative, shoppers are encouraged to share their favourite healing and heartwarming meals on provided cards. Completed cards will be displayed at the cookbook distribution point, amplifying the campaign's message. Additionally, chefs featured in the Change The Course cookbook will share their testimonials, answering the same question, in recorded videos posted on Charter Hall's digital channels.
Selected centres kicked off the campaign with a cooking demonstration event where local chefs will showcase recipes from the Change The Course cookbook.
Shoppers will have the opportunity to sample these recipes and can choose to dine together at a community dining table. Recipe cards and campaign collateral will be distributed during the event to encourage cookbook redemption.