GPT's Charlestown Square has partnered with internationally celebrated installation artist, director, and designer – James Dive of Scoundrel Projects – launching the biggest shopping centre Santa set the Hunter region has seen to date, boasting a wish catching outpost, penguin lab and digital wishing wall and digital wishing wall.
The installation valued in the hundreds of thousands of dollars is the only way children of the Newcastle and Hunter region can have exclusive direct wish delivery to Santa in the North Pole.
Charlestown Square General Manager Dwight Hodgetts said  "What has been created here by Scoundrel and James reflects the true wonder of Christmas for children and we are looking forward to helping spread the spirit of Christmas across the Hunter"
"The Wish Catching Outpost feels straight out of a storybook, a larger than life world that celebrates the imagination, fun and magic of this time of year,' said Dive.
Dive's serious creative talent and Scoundrel's production expertise has seen the company deliver projects for the Museum of Contemporary Art, Sculpture by the Sea, Mona, Kenzo, and Aldi's most famous Christmas commercial, the surfing Santa's.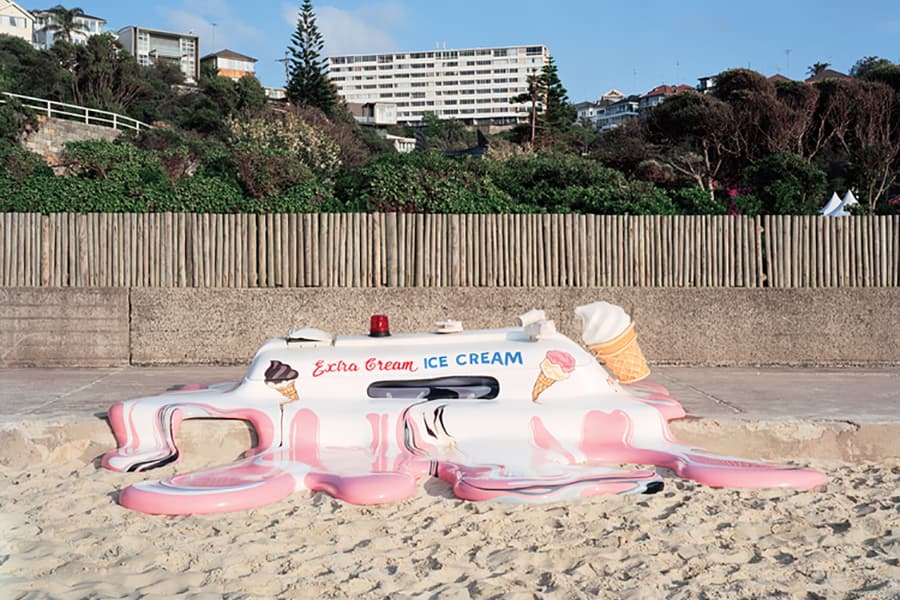 The outpost features a series of oversized wish catching nets attached to vertical antennas which swing tirelessly to catch the wishes of children in Charlestown Square.
The 10-metre tall Santa set will be a spectacle for shoppers during the festive season, scaling to the second level of the centre and featuring satellites and Christmas themed sculptures.
20 lucky winners have been selected as guests along with families from GPT Charlestown's charity partner, Ronald McDonald House, to attend the launch event of the Santa Set in an after-hours function.