Broadmeadows Central has delivered a unique multi-sensory art experience to the heart of Melbourne's north in celebration of Ramadan.
Every year, Muslims around the world anticipate the sighting of the new crescent moon that signifies the official first day of Ramadan, the ninth month of the Islamic calendar and the most sacred month in Islamic culture.
Launched on Wednesday 5 May, the exhibition transported shoppers into a visual interpretation of the sacred month of Ramadan with artwork created by local students displayed in a large indoor castle boasting multi-sensory chimes and scents of the Middle East.
Broadmeadows Central Marketing Manager, Ilhan Uysal said the exhibition would allow the local community to come together at an important time.
"We are fortunate to have a strong multicultural community at Broadmeadows Central," said Uysal. "The art exhibition allowed the community to engage with each other during Ramadan and was supported by a host of retailers providing exclusive offers throughout the period."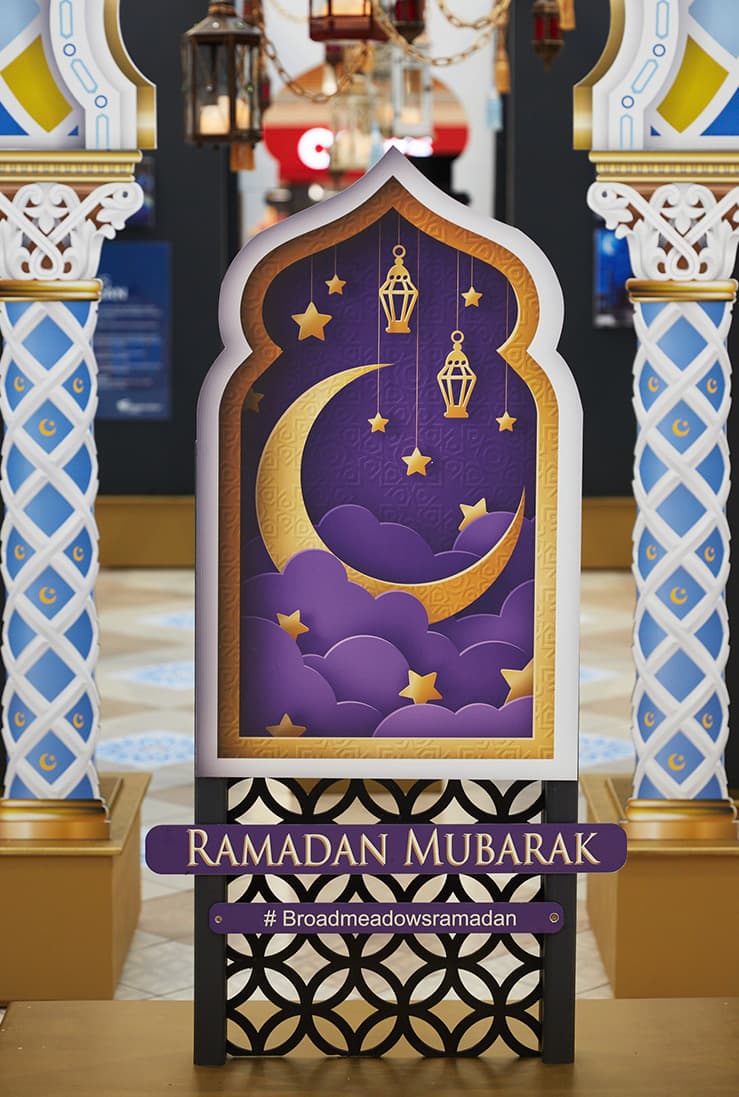 The annual observance of Ramadan is regarded as one of the Five Pillars of Islam and lasts twenty-nine to thirty days, from one sighting of the crescent moon to the next.
Customers were encouraged to explore the interactive exhibition located opposite the Customer Service Desk from 5 to 14 May 2021. Bookings were not required.