In partnership with Mirvac, Shopper has launched its flagship high impact large-format advertising screen at Sydney's Birkenhead Point Outlet Centre.
The 5.5m x 3m centrepiece completes the staged roll-out of Shopper's large-format displays across the Mirvac portfolio. It joins other large-format assets at Greenwood Plaza, Kawana Shoppingworld, Rhodes Waterside, Moonee Ponds Central, Orion Springfield Central and MetCentre.
Shopper's newest and largest atrium screen offers unrivalled picture quality and joins more than 250+ of Shopper's ultra-thin, high-definition Smartlite and Large Format panels in Mirvac's retail centres.
Shopper COO Ed Couche, says, "With footfall increasing at shopping centres in the lead up to Christmas, the completion of this large-format roll-out offers opportunities for brands to connect with shoppers in the buying mindset, and for Mirvac to deliver dynamic and engaging shopping experiences for their customers.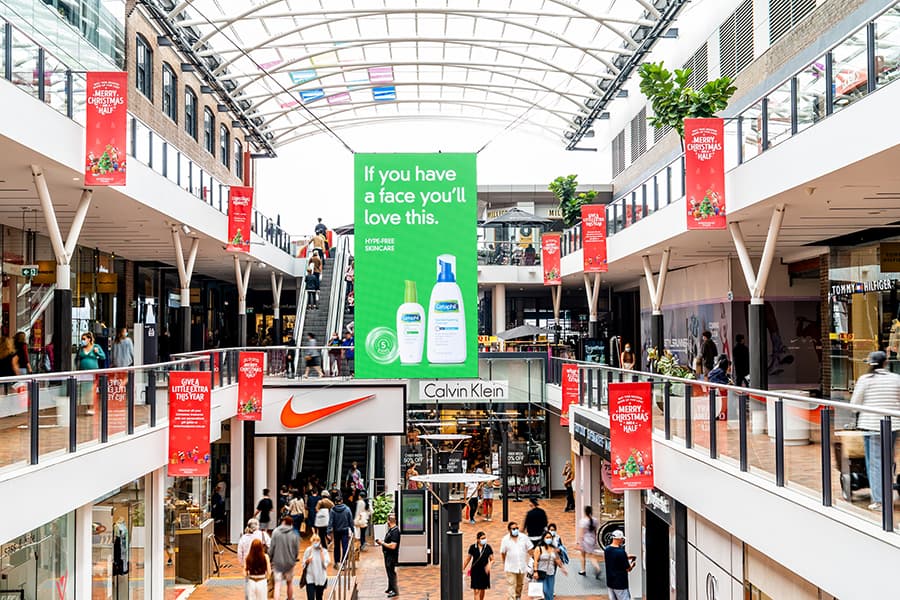 "We are delighted to have finalised the installation of our screens in partnership with Mirvac. The Birkenhead Point large-format launch is timely for advertisers, with the busy festive period guaranteeing repeat customer visits. A combination buy of large-format high impact atrium panels and Smartlite portrait panels delivers the most effective outcome for advertisers. This is confirmed in our recent study, 'Project Elevate', showing that a campaign utilising a combination of portrait Smartlite and large-format screens drives 32% higher advertising recall and 11% higher purchase consideration."
Mirvac Retail's Director of Partnerships & Commercialisation, Michael Hariz said: "Shopper's new state-of-the-art, high impact screens allow us to deliver dynamic content tailored to our local customers and in real-time. An industry-leading advertising solution for our partners and an engaging platform for our centre teams, we're excited to roll out this innovation across our portfolio, reaching millions of shoppers."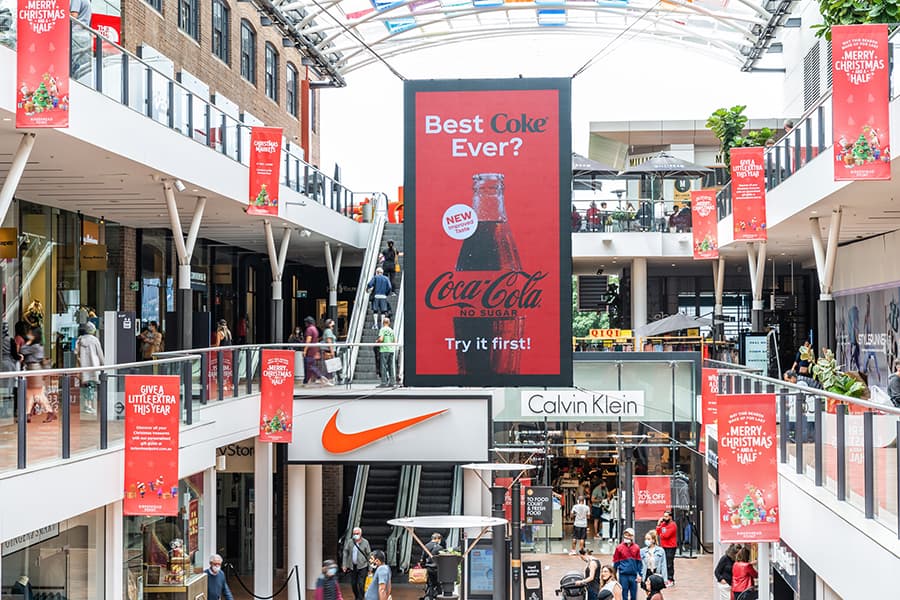 Mirvac's portfolio comprises 400,000m2 of retail space, with 1450+ retailers across 14 retail shopping centres. Forging ahead with their commitment to sustainability, the new installation at Birkenhead Point, like all other advertising panels in Mirvac centres is powered by 100% renewable energy.
"We are proud to work in partnership with such a progressive and innovative property partner, that is leading the way in sustainability and energy efficiency," said Couche.