Mirvac Retail's Birkenhead Point Brand Outlet has introduced a premium new package designed to attract shoppers for a tailored experience with their new Gold Shopping Package.
Shoppers can purchase a personalised experience that starts at their choice of departure on board Mirvac's award-winning Shopper Hopper ferry service from Circular Quay or Darling Harbour. The package includes a meet and greet at the arrival wharf to plan the visitors desired shopping experience and inform them of extra daily deals during their visit.
Gemma Bosworth, National Manager of Tourism and Destinations at Mirvac Retail said leisure shopping and eating at a restaurant was among the top three things to do in Sydney and she was confident the package would be highly attractive to tourists for a Sydney experience as well as locals for special occasions and gifts.
"Birkenhead Point has been able to create this experience in partnership with our retail and restaurant tenants because we have invested in the centre to deliver in-demand brands at outlet prices, meaningful and memorable visitor services and refurbishments making it a true destination in Sydney for tourists and locals to visit," she said.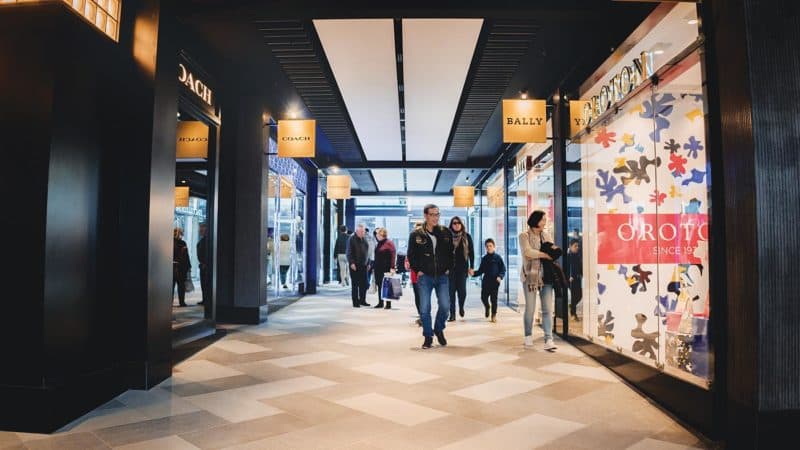 Armed with a beautiful tote shopping bag plumped with free samples and a luxury gift, Gold Package shoppers can access more than 50 exclusive discounts in addition to the usual outlet offers at the centre. They can enjoy an upgraded experience at the Guest Services Lounge with a selection of premium local wines, beers and softer drinks, Wi-Fi recharging, and a place to stash their shopping bags while they enjoy an inclusive two-course lunch and drinks at a waterfront view table over looking Sydney Harbour.
After a refreshing lunch and a shopping spree, the return ferry trip can extend the Gold Package shopping day out to 4 or 5 hours with a scenic journey back to the Quay or Darling Harbour. The package is under $100 for an individual or group bookings can attract a further discount.
Birkenhead Point Outlet Centre is located on Sydney Harbour just 5 kilometres from the CBD, within the waterside suburb of Drummoyne. The rejuvenated centre is home to more than 150 specialty tenancies including luxury store Harrolds and global giants Bally, Coach, Michael Kors, as well as Australia's Peter's of Kensington. Premium apparel offerings also include Armani Outlet, Hugo Boss, Polo Ralph Lauren, Oroton, Furla, Tommy Hilfiger and Calvin Klein; along with a broad range of global sportswear and Australian designer brands. The centre includes a convenience precinct that is anchored by Coles, ALDI, a Medical Centre and Fresh Food retailers.