As state governments hit the accelerator on economic activity by easing lockdown restrictions (not just yet for you, Queenslanders) the question – amid the collective sigh of relief – is what the new normal looks like. Have our shopping habits irrevocably changed as a result of prolonged self-isolation? Will our social needs and priorities resemble our pre-pandemic behaviours? And how can retail centres – once the foundation and heartbeat of their communities – re-engage with locals and re-establish their role in society? John Karas, Managing Director at The Gallery Collective explains how centre marketers can inspire shoppers and regain market share.
While the past two months of working from home have undoubtedly changed how enterprises regard the roles of commercial office space and tech in connecting teams and making things happen, other facets of life have adapted less successfully and amplified our instinctive desire for the return of 'normal'. As research attests, humans are creatures of habit, and while we're adaptive and often quick to embrace change – think online shopping and streaming entertainment – we're also social creatures that find comfort and security in the institutions and amenities that play a role in supporting our quality of life.
Shopping centres are such an institution. Despite the forecast of certain doom that online shopping was meant to execute upon bricks-and-mortar, many retail categories and retail centres have thrived over the past decade. Recent images of people flocking back to local centres for Mothers Day shopping is testament to a collective craving of the lifestyle habits and social atmosphere that our laptops and sofas can never provide. As more restrictions are eased, life will soon begin to resemble our pre-hibernation existence, albeit with some well-rehearsed social distancing and hygiene measures in place.
Let's remember – one of the main reasons people have been returning back to their local centres on mass over recent weeks is simply because they were allowed to. We've exercised the cherished freedom of movement, for so long taken for granted. However this short-term spike in traffic isn't enough. Centres need to generate a sustained increase in visitation and spending to fuel the long road back to recovery, while still navigating the challenges of a compromised retail mix, and the clouds of social distancing rules and continued economic uncertainty looming above.
The question is, once the novelty of our new-found freedom wears off, how do you continually lure customers back and reignite previous consumption habits? How do you inspire would-be shoppers to spend their valuable time and money at your centre?
Let's be honest. The retail centre experience today isn't the same compared to pre-COVID-19 times. Many stores will still be closed. Some may never re-open. Food courts, cafes and restaurants will still be dealing with severe restrictions on trade and service. Personal safety in public spaces will still be a concern for some. So how do centres counteract some of these challenges?
Surprise and delight
While many a marketer will roll their eyes at this well-trodden mandate, there's never been a greater need to inject unexpected, smile-inducing positivity into the shopping experience – particularly to counter the loss of experience and convenience caused by store closures, social distancing measures and reduced options.
Consider using vacant retail spaces for limited-time and exclusive pop-ups. Social media is awash with brands and entrepreneurs itching to get their products and services before customers in an affordable, safe physical space. Commission highly creative artwork for new hoardings, turning store vacancies into cultural and artistic experiences people will appreciate and share on social media. Use technology and clever thinking to create inspired installations that promote your centre brands and get people talking.
Now's the time to use the phenomenal power of creativity to change the narrative at centre-level. It's not about expensive executions. Simple, fun, clever and relevant ideas, done well and efficiently.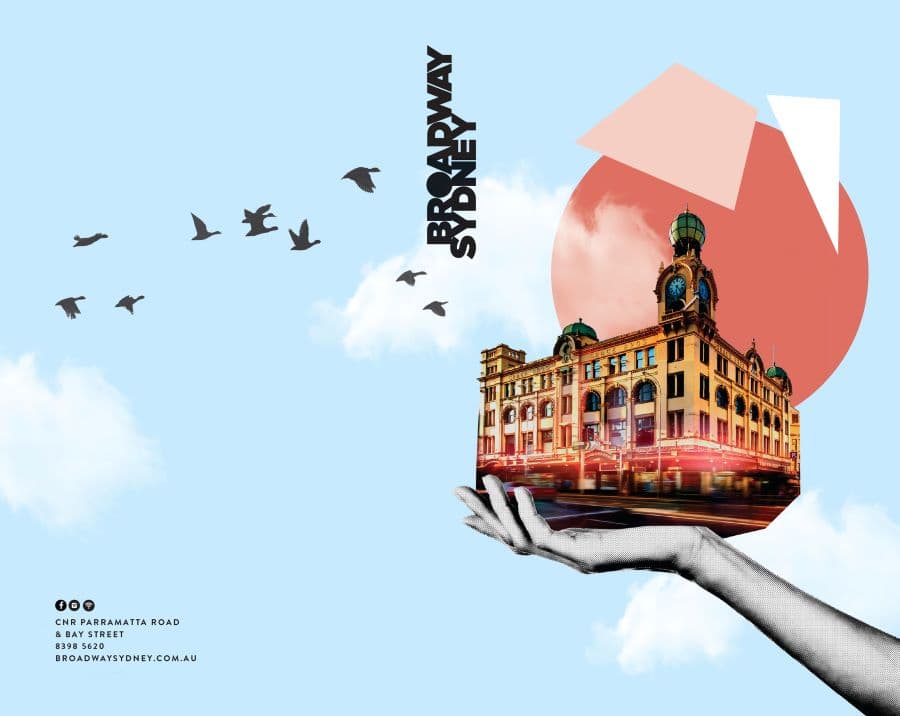 Unexpected value and reward
We can't underestimate the trauma many people have experienced – and are still living each day – as the result of this pandemic. For many, loss of income and family support is still very much a part of everyday reality. The days of taking customers for granted are over. Centres need to acknowledge, earn and reward every visit and every dollar spent with unexpected added value.
Marketing budgets could (and should) be used to reward spend with incentives such as gift with purchases, two-for-one deals or unexpected freebies. Retailers should be encouraged to do the same. Customers are more aware than ever of their value to business. It's important to behave with humility and respect with unexpected acts of gratitude and thanks. Rewarding people for their patronage will go a long way to re-establishing long term loyalty.
Run while others walk
With any seismic change in the way we live comes both a yearning for the familiar and the authentic, as well as an instinctive desire for inspired experiences. Learning to bake the perfect sourdough while in self-isolation ticked all those boxes, and is the reason it's been near-impossible to find stone-milled self-raising flour anywhere for weeks. Now that we're allowed to leave the confines of our living rooms and kitchens, we'll be seeking out places, experiences and brands that resonate with our values most and deliver the most inspiration-bang for our hard-earned bucks.
The Harvard Business Review has published research that looked at the correlation between marketing spend and the financial recovery of dozens of medium to large scale enterprises during the GFC, the world's last major slowdown. It discovered the companies that increased their marketing budgets during the recession grew sales much faster than their rivals – not only during the downturn but also beyond it. Companies that decreased their advertising spend saw their sales decline both during the recession and then for the following three years. In relative terms, these companies actually underperformed even those that elected to do no marketing at all.
Understandably, most centres cut their marketing activity dramatically at the peak of the pandemic. This was both fiscally and socially responsible. However as society and the economy begins the slow process of recovery, there is a genuine and small window of opportunity to regain market share quickly and cost effectively. Media opportunities are plentiful and priced well-below typical value now, and there are fewer assets competing for share of voice.
While there's value in being the reliable and familiar place our trade area knows, this is a rare opportunity to reshape perceptions and differentiate from competing assets by rethinking what your brand stands for.
Rather than constrain our communications to banal messages about hygiene and safe distances, use your owned platforms to inspire, inform and entertain. Begin the conversation about how you will survive and thrive over the next twelve months and beyond, and the role your brand will play in the lives of your community.
Things are looking up, for now. Credit card data from the major banks over the past week has shown a lift in retail spending, particularly in fashion, beauty and personal care – likely the result of cooler weather and relaxed social restrictions. The next six months will be telling. The strategies and tactics employed now will be the difference between a faster return to normal or a prolonged hibernation. Now's the time to enlist the help of experienced creative thinkers to help you engage with your market and build a platform for growth.