Community shopping centre, Barkly Square, owned by ISPT, has launched Home for Christmas, reimagining recycled festive decorations in partnership with students from RMIT's Diploma of Visual Merchandising.
Embracing thoughtful design which celebrates community and sustainability, Barkly Square engaged Diploma of Visual Merchandising students from RMIT University to create a collection of recycled Christmas decorations depicting homes and important buildings in the Brunswick community. Speaking to the importance of our homes over the festive season and how many of us have longed to be home for Christmas, the decorations invite visitors to reflect on this message when visiting the centre.
With Christmas known for being a wasteful time of year, with the amount of waste we produce increasing by 30% during the festive season, Barkly Square briefed the students on creating colourful and vibrant Christmas decorations with sustainable solutions that can be reused and recycled at the end of the holiday season. Thoughtfully designed, the students handcrafted cardboard wine boxes into magical decorations that have transformed the centre visually, while helping to evoke the festive spirit and create 'merry moments' for locals and visitors to the area to enjoy.
Centre Manager Katherine Maliko said, "Community is at the heart of everything we do at Barkly Square and we couldn't be more excited to bring that message to life through our Christmas decorations this year."
"Through our partnership with RMIT, we have been able to explore the sentimentality of being home during the holidays and the sense of joy it brings, whilst ensuring our sustainability endeavours continue to remain at the forefront of what we do."
Located in the heart of Brunswick and anchored by Woolworths, Coles and Kmart, in addition to 45 speciality stores, Barkly Square's Home for Christmas will be live in-centre until January 3.
The collaboration marks Barkly Square's two-year partnership with RMIT University and its commitment to evolving its community values through meaningful collaborations. It is through this like-minded partnership that they have been able to create job opportunities for students, introducing them to key leaders within the industry and helping to pave the way for strong career foundations.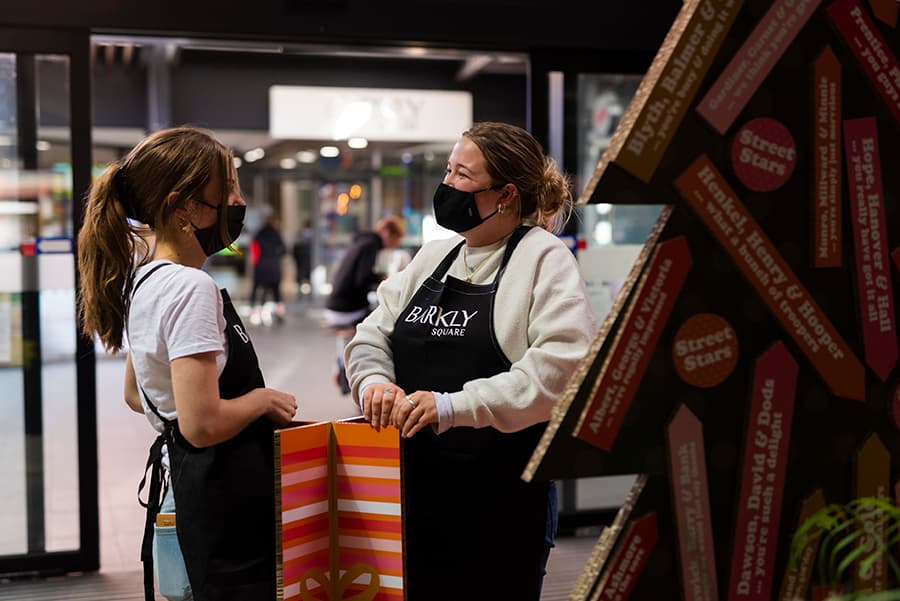 Shoppers are invited to admire the festive decorations during the holiday season, where they can also participate in Barkly Square's Merry Moments 'Spend and Win' competition and go in the draw to win daily prizes, as well as a major prize draw of $10,000.00.