For the Tamworth community, the cancellation of the 49th Country Music Festival was both a financial and emotional blow. The annual festival attracts an estimated 40,000 visitors to town each year. Charter Hall's Tamworth Square was dedicated to finding a way to continue supporting local musical talent and the retailers who call the centre home.
A 'Summer of Soul' was bought to the Tamworth community in January 2021. Summer of Soul included two components; Listen Local and Win Local. Both with a strong focus on the Tamworth community spirit and how Tamworth Square could reward their shoppers through an unfamiliar vibe in January.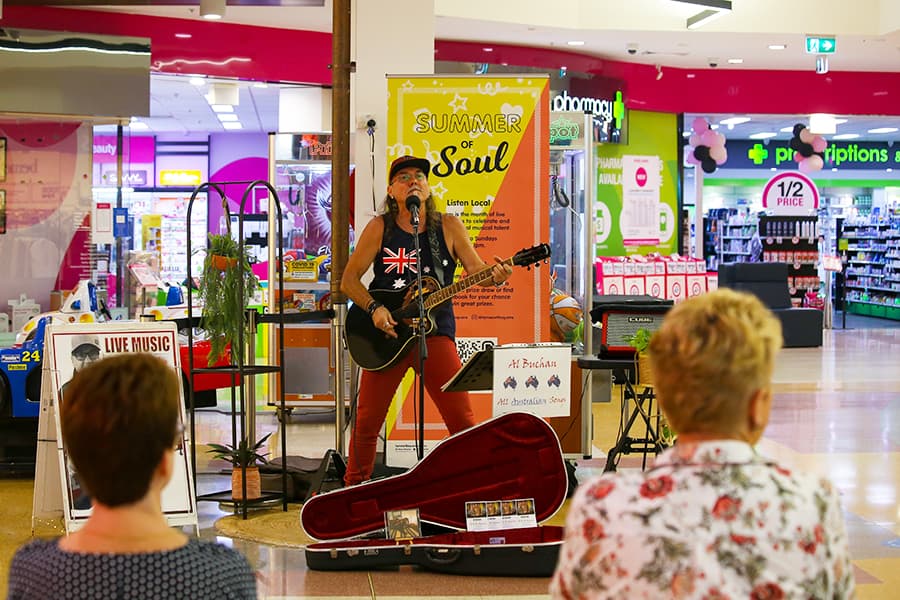 'Summer of Soul', invited local musicians including Chloe Hall, Chris White, Joel McKay and Charlie Fittler to busk live in-centre and provided shoppers with an opportunity to win gifts that were purchased from Tamworth Square retailers.
Mitchell Phelps, Centre Manager of Tamworth Square said: 'Whilst January looked a little different for us in Tamworth this year, we were delighted to celebrate our local musical talent and bring a little joy back to our community. We feel privileged to have been able to lend our support to the community through unprecedented times and spread positive sentiment amongst shoppers and Tenant Customers delivering the 'Summer of Soul'."
Shoppers were encouraged to join the 'Summer of Soul' fun on the Tamworth Square Facebook page where they were asked to comment on 'Summer of Soul' posts to win gift cards or scan the QR codes in-centre to go into the draw for a major prize: a $1,000 Flight Centre gift card.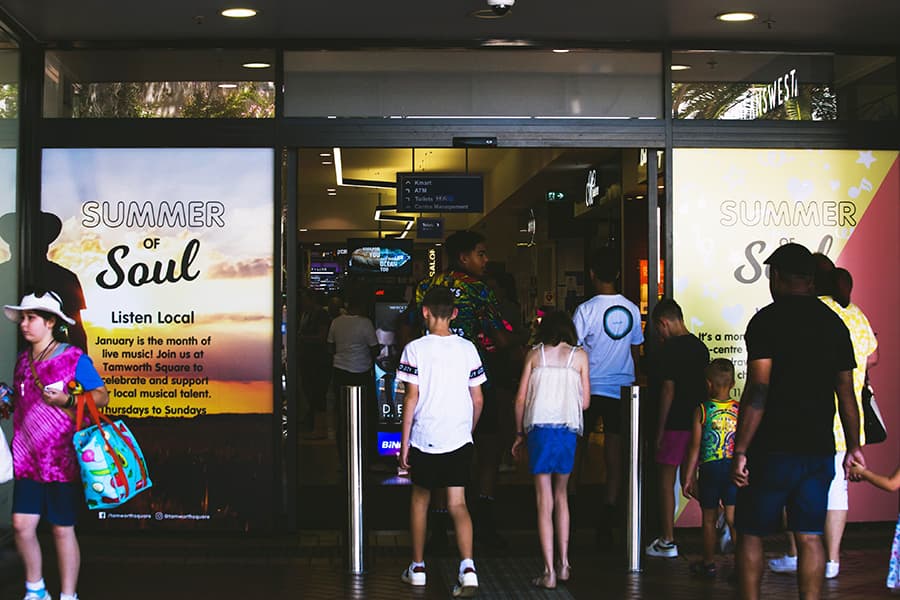 The Tamworth Country Music Festival is an annual Australian music festival held for 10 days from Friday to Sunday in mid to late January each year. The Tamworth Regional Council decided the 2021 Country Music Festival will not go ahead due to COVID-19 risk. The festival's focus will now turn to the 50th anniversary event in 2022.