Some of the most ambitious transport infrastructure projects are currently underway across the country. In this article, published in the latest issue of SCN – CBD Guns 2022 – Nik Potter, Associate Director of Colliers Retail Research, shines a spotlight on the major cities' transport infrastructure projects and how they will support back to city movement.
Australian cities are powering ahead with revitalising and reactivating our CBDs. Positive momentum has been building in 2022 as we continue to rebound from the impacts of several years of disruptions.
State government and capital city councils are forging ahead with some of the most ambitious transport infrastructure projects. The combined capital works figure for these projects is in the hundreds of billions, across the country with all the major projects well on their way to delivering a world-class transport solution for nearly all our Australian capital cities.
Retailers in Sydney, Melbourne, Brisbane, Adelaide and Perth are relying on these massive projects to provide some solution to the retail road ahead.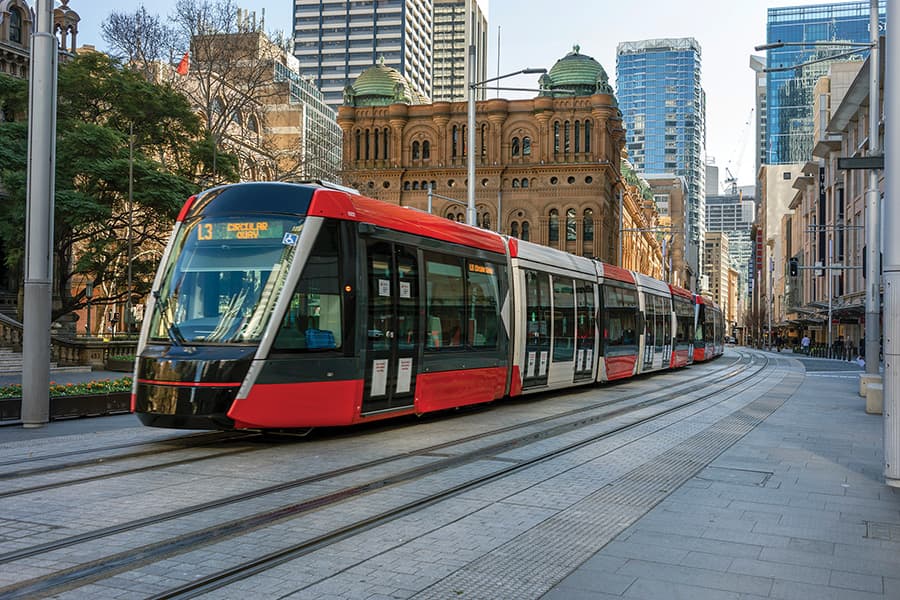 Sydney
The Sydney CBD is showing positive signs of recovery through increased occupancy activity, according to the Property Council of Australia. Recent research from the Commonwealth Bank further supports this, indicating that spending in Sydney CBD was up by more than 30% for the month of March.
Looking to add to the revitalisation of the Sydney CBD is the Sydney Metro Project.
By 2024, Sydney will have 31 new Metro railway stations and a 66-kilometre stand-alone metro railway system, revolutionising the way Australia's largest city travels for pleasure and work. While most of the country was locked, a team of more than 500 people worked tirelessly during the past 15 months to plan and lay more than 58 kilometres of Australian rail steel deep under Sydney, including 3.2 kilometres under Sydney Harbour. This new section of the Sydney Metro will connect Chatswood and the city with seven new underground stations at Crows Nest, Victoria Cross North Sydney, Barangaroo, Martin Place, Pitt Street, Waterloo and Central Railway, unlocking easier access to the CBD from previous underserviced areas of Sydney.
The Sydney Metro network will be fully segregated from the existing Sydney Trains network, improving the reliability of services on the new lines. The new transport network will deliver a train every four minutes during peak times, providing a best-in-class transport solution for the hundreds of thousands of commuters that use public transport daily to access the CBD.
Melbourne
The challenges faced by Melbourne throughout the pandemic are well documented, however the Victorian State Government and City of Melbourne have joined forces to create The Melbourne City Revitalisation Fund. This $200 million fund provides funding for new and exciting events across Melbourne, aimed to enliven the streets and laneways of the CBD. Included in this is a $2.6 million shopfront activation program that transforms empty shopfronts into creative spaces, bespoke displays and pop-up shops.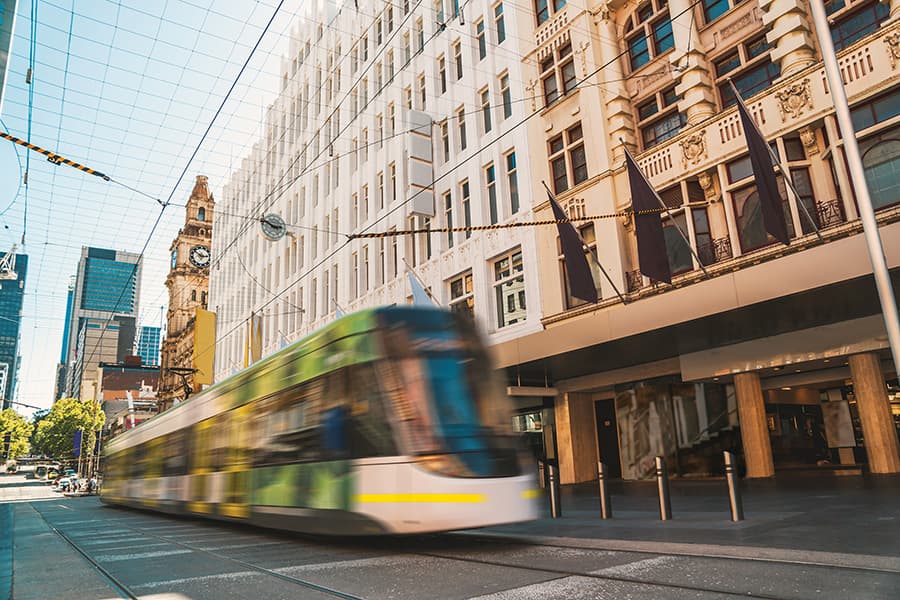 Adding to this is The Melbourne Metro Tunnel Project; which has entered its final stage of construction, with crews preparing to lay track through the completed tunnels – a step closer to getting more than half a million extra passengers on the rail network during the peaks every week and delivering them into new state-of-the-art transport nodes in the Melbourne CBD.
Five new Melbourne CBD stations – Arden, Parkville, State Library, Town Hall and Anzac – will be delivered at the completion of this project, estimated for 2025.
This new end-to-end Metro line from Cranbourne/Pakenham in the southeast to Sunbury in the west will save commuters 40 minutes on a return journey to Parkville for Sunbury Line passengers and 30 minutes for Cranbourne/Pakenham Line passengers and connect to the future Melbourne Airport Rail line via Sunshine.
This new transport initiative will help to unlock key parts of the city with access to the rail network for the first time, such as the Melbourne Biomedical precinct and Student Precinct in Parkville (University of Melbourne).
Brisbane
The Brisbane CBD is entering an exciting period, as they head towards an Olympic Games in 2032. The Queensland Government and the Brisbane City Council is gearing up to deliver a new era of connected rail and bus transport, the turn-up-and-go Brisbane Metro.
Brisbane Metro is a new mode of transport linking the city to the suburbs and making it easier for the greater Brisbane population to connect with its suburbs and the CBD.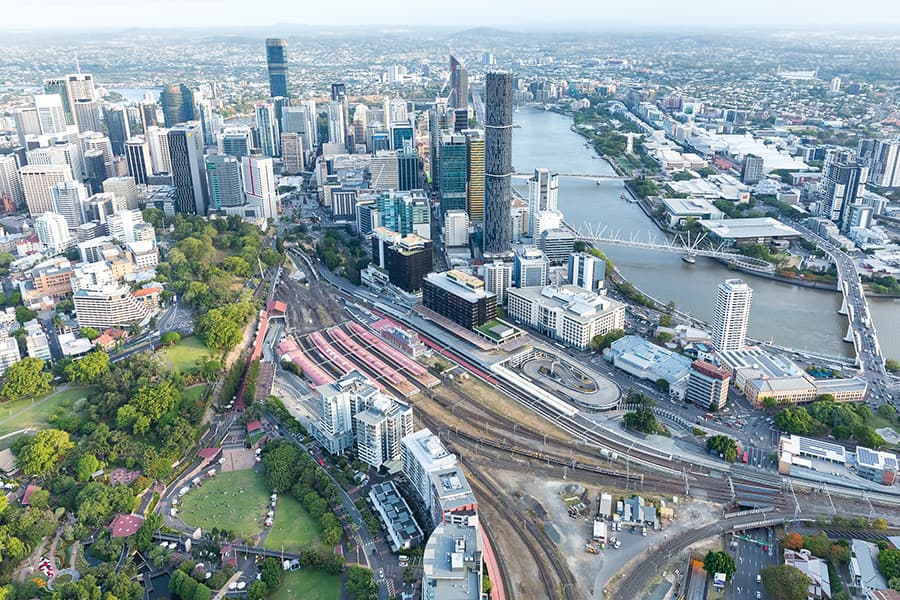 The new Metro lines will operate along dedicated busways from Eight Mile Plains to Brisbane CBD, and The Royal Brisbane Hospital and Women's Hospital to the University of Queensland campus with turn-up-and-go services, no timetables needed. Encouragingly, this service will operate 24 hours a day on weekends as it looks to boost the night time economy of food and dining within the CBD.
This massive transport infrastructure project is fully funded in partnership with the Australian Government and will transform the city's public transport network. The fully electric high-capacity Metro Bus network will provide more travel options with easy links to train and river ferry services, building new and improved infrastructure and using the best technology to suit Brisbane.
This will evolve Adelaide Street into a walkable, tree-lined boulevard, weaving together retail and key civic spaces and offering an exciting environment for pedestrians and visitors to the city.
The first stage of Brisbane Metro is underway and will provide two new Brisbane Metro lines connecting 18 stations along dedicated busways between Eight Mile Plains and Roma Street, and Royal Brisbane and Women's Hospital and The University of Queensland. All of Brisbane will benefit from a greater transport network, with easy links between the Brisbane Metro, bus and train services.
Adelaide
Meanwhile in South Australia the government has announced a record infrastructure spend of $17.9 billion over the next four years in its 2021-22 State Budget, which is set to provide an enormous boost to infrastructure and civil construction jobs. This infrastructure spend is the biggest in South Australia's history.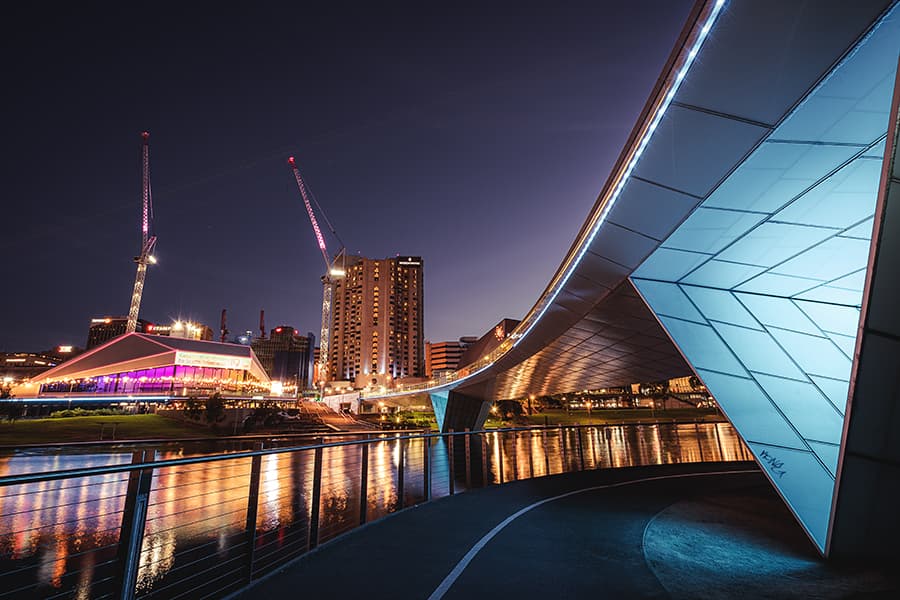 $8.8 billion of this amount is being invested in critical road and public transport infrastructure over four years, which will create a huge pipeline of jobs, and ensure a faster, easier and more efficient commute for thousands of South Australian motorists into the city and the growth corridors of Adelaide.
The state government is continuing to work collaboratively with the Federal Government to secure the additional funding for the remaining sections of the North South Corridor.
The full business case for this project is still being finalised. Significant work has occurred on the design of the tunnels and road project to inform final costings, with the total project cost now expected to be around $9.9 billion. The Federal Government's current commitment towards the project is $2.711 billion ($5.422 billion total expenditure).
Perth
The Western Australian Government has released a suite of investments under its 2021-22 State Budget. Included in this was $12 million aimed at boosting traffic in the Perth CBD. The package is headlined by a new $4 million event grants program, which will be offering funding of up to $100,000 for eligible businesses, property owners and not-for-profits to run a wide range of events such as markets, long-table dinners, live music performances and food and wine events.
There is also an overall $27 billion investment in major infrastructure during the next four years, including its Perth Metronet projects. This includes $2.39 billion for road infrastructure and maintenance, $1.43 billion to capital works and $960 million for asset management (maintenance, road safety and minor works), network operations and grants to local governments for works on local roads.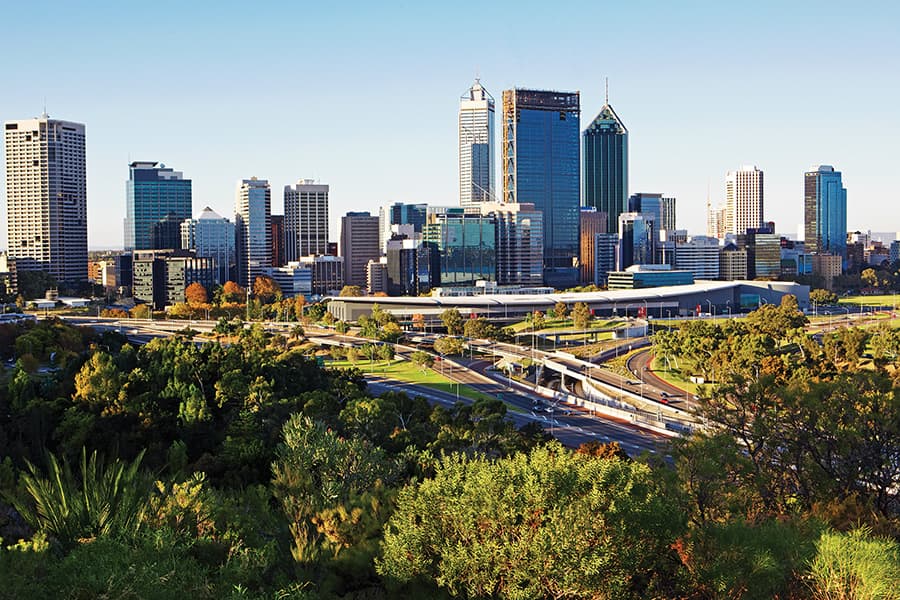 $100 million has been allocated to install Smart Freeway technology on the Mitchell Freeway between Hester Avenue and Vincent Street, including works on 16 on-ramps to provide smoother traffic flow into the Perth CBD.
A further $50 million has been set aside to construct a 6m-wide Causeway Cyclist and Pedestrian Bridge with dedicated pedestrian and cyclist lanes to the west of the Causeway and into the CBD.
As part of the overall Recovery Plan in Perth, more than $5.7 billion has been invested towards the state's major Metronet projects to provide faster and more frequent CBD transport services. 72 kilometres of new passenger rail and up to 22 new stations, Metronet is a catalyst to turn more than 8,000 hectares of land around new stations into desirable places for investing in housing, jobs and services for growing communities. Metronet will change how people live, shop and travel in Perth.
It is without question that Australian CBDs offer shoppers an unparalleled experience to that found in neighbourhood centres where convenience is at the heart of the retail mix. With ongoing developments throughout every CBD in Australia, these massive transport infrastructure projects have set the foundation to ignite the CBDs' connectivity and gives more than good cause to travel back into the CBD.