SCN invited five women leaders in the field of property research to give us their thoughts on the current state of the industry and the future. It's an interesting feature. As one would expect, COVID-19 has prime mention – but as an 'accelerator' of pre-COVID trends, rather than a determiner of new ones. E-commerce is a dominant topic, with some useful insights into future trends…
Louise Burke is a senior analyst in the JLL research team. Aside from contributing to JLL's leading real estate intelligence service (REIS) platform, she is responsible for producing thought leadership research on the retail sector and supporting the retail capital markets team. She is close to completing a Master's in Finance and Real Estate Investment through the University of Reading. Prior to her retail role, she covered residential development and build-to-rent research at JLL, which has led her to have a strong focus on the mixed-use re-development of retail assets in her current role.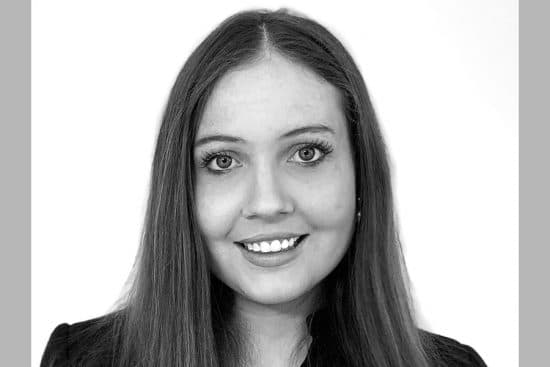 Despite the current hurdles facing parts of the sector, I am overwhelmingly optimistic about the future of retail. A colleague of mine likes to say that residential is the safest property sector because it is immune to certain modern advancements – "you can work at home and you can shop at home". Yes, COVID-19 has proven to more people that they can do these activities at home, but I refuse to believe that most people want to spend almost all their time at home. I believe the transformation of shopping centres will be driven by the requirements or desires for human interaction. Retailer categories that have seen more elevated levels of leasing demand in recent years such as dining and personal services are uses of space that encourage or require human interaction – more than just simply buying a product and leaving. Other non-traditional retail uses that are increasingly being incorporated into shopping centres such as childcare, medical, fitness and co-working are all also spaces for interaction.
The challenge going forward will be reaching the point where the demand for these uses offsets the falling leasing demand from shrinking categories such as apparel and department stores. Fortunately, Australia has many macro factors on its side. The return of population growth post-pandemic and the growing requirement for communal spaces on the back of urban housing densification and greater apartment living will support retail demand in the long-term.
The changing way consumers are using shopping centres is likely to shape the pending technical re-categorisation of shopping centres. Currently, shopping centre categories are based on the anchor tenant. However, with both department stores and discount department stores undertaking rationalisation strategies, the way we describe retail assets is likely to change. Categories centred on use will be the most logical way of categorising retail assets. For example, destination versus convenience may be the way we now refer to the traditional regional, sub-regional and neighbourhood centre formats. Owners have already begun to re-phrase their centre classifications based on how they perceive their assets, such as living centres, daily needs, town centres and convenience-plus.
At JLL research, we believe that, alongside department stores, apparel store rationalisation will be a key driver of speciality vacancy going forward in discretionary weighted centres. Apparel retailers still account for the greatest portion of specialty GLA across CBD, regional and sub-regional assets.
Once upon a time, shopping centres and apparel retailing were synonymous for consumers, but this is beginning to change. Stakeholders are beginning to come to terms with this – investors, retailers, centre managers and consumers. No recovery in wage growth or discretionary spending will compensate for the structural changes occurring within the apparel sector. It is now commonly recognised that rising e-commerce trade is the driver of this desire to 'right-size' store networks. e-commerce now accounts for approximately 16.6% of all Australian apparel sales. Strong destination assets will continue to attract fashion tenants, but many retailers will exit under-performing locations. Retaining a store network will be essential for providing flexibility to customers and brand-awareness for those retailers with omni-channel platforms. Many retailers recognise that physical stores are important enablers of online revenue. However, high competition and constrained profit margins within the apparel industry mean that retailers will become increasingly selective in how much they invest into their store networks, like they will with any other business cost. Many legacy retailers face issues beyond lowering their rent bill. This is not just a real estate problem for them. Manufacturing and supply chain advancements have been huge disruptors for the industry. The types of retailers likely to retain store presence include fast fashion giants who have leveraged off design and supply chain advancements, and successful up-market retailers that strive to provide a superior in-store experience. The sooner the industry receives investor support to make bold changes to tenant composition, the sooner the transformation of assets can begin.
Although parts of the retail sector have been under enormous pressure during the pandemic, certain strengths have been highlighted that will aid the recovery and transformation of the sector. The most significant strength has been the adaptation of space driven by both retailers and landlords.
• The temporary creation of dark stores to fulfil unprecedented e-commerce activity is a current coping mechanism that could spur long-term change in how under-performing retail space is utilised. What if tenants could convert department stores or discount department stores to online fulfilment hubs in under-performing locations to see out a lease, rather than bearing the costs of breaking a lease early or being unprofitable? This could be particularly useful for landlords looking to keep tenants on holdover where they are planning re-development.
• Contactless 'click-and-collect' from retailers, landlords (Westfield Direct, Mirvac Essentials Express) and property managers are further examples of adaptability.
• Additionally, the use of shopping centre carparks for mass COVID-19 testing has not only highlighted the adaptability of space but has also emphasised the central location and access to population of larger retail assets.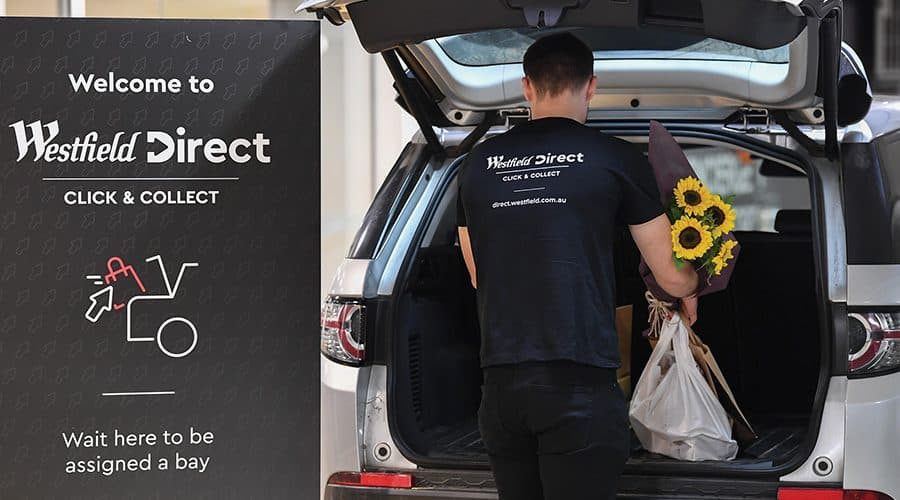 With existing transport infrastructure already supporting connectivity to many major assets, shopping centres are likely to be increasingly recognised as locations for important community needs and development density, bolstering the already occurring trend of mixed-use development.
Shopping centre owners are bearing a large amount of the burden caused by COVID-19 with social distancing and lock-down restrictions directly affecting the way these assets operate. However, there are valid arguments that retail landlords are wearing too much of the burden, with some major retailers returning profits to shareholders without paying rents owed to landlords. Investors require a certain level of return and retailers require centres to be maintained to a certain standard, which comes at a cost. While rents are likely to fall in this period of transition, they still need to account for expenditure required by landlords to continuously manage, modernise and refurbish centres to attract customers. Shopping centres have a high level of institutional ownership and sustained income falls could see investment decline, particularly from income focused equity investors including industry superannuation funds. Fragmented ownership or de-institutionalisation could potentially limit access to re-development capital and strategic portfolio management, resulting in greater sector polarisation. This is a key reason why calls for turnover rent are concerning; weaker retailers can shift the business risk towards the landlords at the expense of re-development viability, which creates a vicious cycle of loss for all parties.
Post-pandemic, shopping centres will become increasingly important places for services, entertainment and community interaction as Australia's population continues to grow. Therefore, future policy reform needs to be supportive of shopping centre investment and redevelopment to ensure the retail sector's future viability, given its role as important community infrastructure. This might be as simple as ensuring landlords receive the rent they are contractually obliged to receive, because what is the point of having a lease if you don't get paid?