SCN invited five women leaders in the field of property research to give us their thoughts on the current state of the industry and the future. It's an interesting feature. As one would expect, COVID-19 has prime mention – but as an 'accelerator' of pre-COVID trends, rather than a determiner of new ones. E-commerce is a dominant topic, with some useful insights into future trends…
Kate Bailey joined the CBRE Research team in October 2015 after working in the economic consulting and property strategy field. Kate leads the research team in Melbourne and Adelaide and is the national head of logistics and retail research.
Kate began her career in 2008 working at a property economic consulting firm, gaining valuable experience providing advice to a range of public and private sector clients. Her role took her to the UK where she worked as a valuer and analyst for a property developer delivering key insights that helped inform development decisions. Upon return to Australia, she spent four years at Coles working in property strategy and forecasting, providing direction for the future network of supermarket, liquor and convenience properties.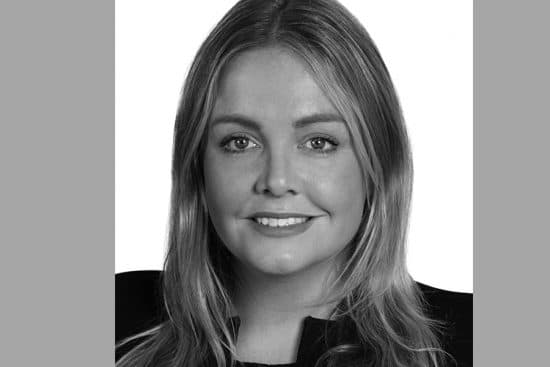 The retail sector has faced a number of challenges in recent years, however, none as large as COVID-19. Forced store closures, social distancing measures and a slowdown in migration and tourism has put pressure on retail performance and provided challenges for landlords.
COVID-19 has changed how we live and work. Population growth has helped drive retail space take up in recent years, driving demand for new retail space in growth areas and bolstering the catchments of existing centres. Restrictions on entering Australia and moving around the country has seen the migration numbers fall and a recovery is not expected until 2023. An increase in the number of people working from home may see retail demand from traditional CBD retailers such as cafés and restaurants shift to suburban areas to meet an increase in demand from local workers.
Challenges in the retail sector have been exacerbated by a structural transformation driven by changing consumer shopping habits. The proportion of retail trade conducted online has grown sharply over the past ten years with the estimated retail penetration rate at the end of 2019 being 11.4%.
COVID-19 saw retailers face restrictions on how they could operate while consumers became increasingly concerned about contracting COVID and tried to limit shopping trips to when necessary. This drove the increase in online retail penetration sharply to an estimated 13.3%, a number originally not expected to be reached until 2024.
Physical retail space has been transforming to meet these changing consumer demands. Demand for click-and-collect has grown throughout 2020 with many landlords creating collection areas within their centres. Click-and-collect is becoming increasingly important to the omni-channel strategy of many retailers, particularly supermarkets. It is especially popular with items that are expensive to freight like furniture. It is anticipated that more landlords will create their own click-and-collect offerings for retailers within their centres and develop dedicated pick up zones that make this process seamless for customers and encourage them to continue to patronise the centre.
Shopping centres are generally well-connected to the surrounding population base, which makes them well-placed to utilise redundant selling areas as last mile distribution space. In-store purchases could be delivered same-day to customers' homes or workplaces, rather than carrying shopping for the remainder of the day. Bricks-and-mortar retail stores will utilise surplus floor space as storage space, operating as a mini distribution centre. This can be used to fulfil orders and improve supply chain efficiencies operating from populated suburban areas, rather than transporting goods from the traditional fringe industrial areas. However, we are still expecting to see bricks-and-mortar retail remain a crucial part of a retailer's network and a source of sustained demand from consumers.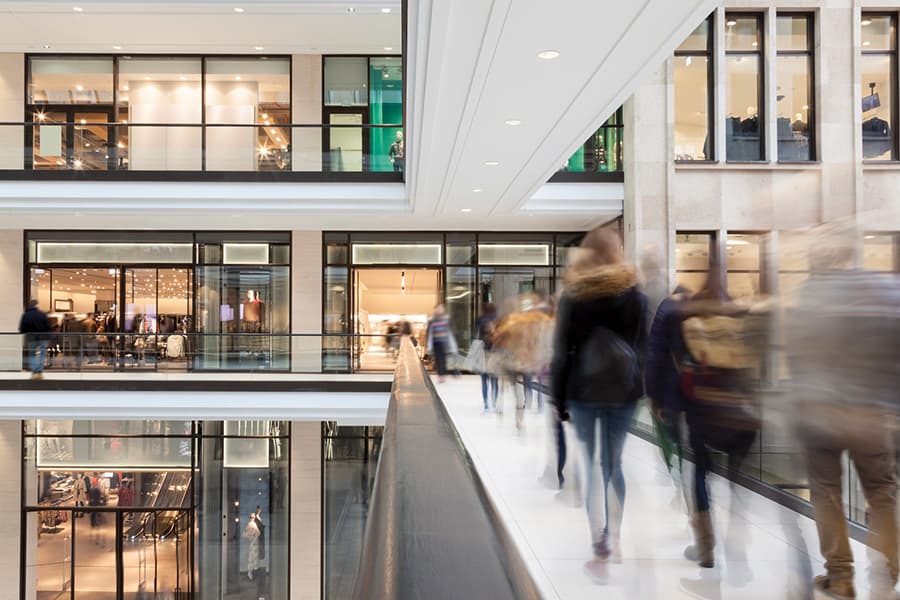 A recent APAC CBRE retail flash survey highlighted that 100% of luxury retailer respondents are looking to improve their online offering while 73% are planning on increasing/maintaining investment in the in-store experience. This demonstrates that physical retail is still essential to the branding of these retailers and to the customers that frequent them.
Retailers will increasingly create experiential retail spaces to ensure they are providing a key point of difference to online retail, encouraging consumers to go shopping, rather than simply buying a product.
Data analytics will support businesses both large and small. Tracking customer behaviours and inventory based on data analysis in real-time will be a cost-saver for retailers as they will only be ordering what they are selling, improving storage efficiency. Customer data will also enable retailers to be more engaged with their customers through personalised services such as tailored sales and promotions and loyalty programs and rewards. Landlords will be more particular in their tenant selection to provide a curated retail offering for their catchment. Understanding of demographics and consumer demands will determine the success of their centres. Landlords will no longer simply choose the tenant who offers the highest rent and will instead select tenants that serve a purpose within the centre and align with their consumers' spending habits. A strong focus on market needs and creating a communal environment will be key, achieved through tenant curation and the organisation of unique events. Shopping centres will increasingly become part of the community and customers' lifestyles to ensure they remain relevant and continue to attract foot traffic.
The rate of innovation and change will see store requirements vary quickly and often. As a result, lease terms will be much more flexible and shorter overall. In-store fit out and design will always be changing and will be completed at a lower cost with a short-term focus and the ability to be altered and rearranged easily. Turnover rent calculations will need to be negotiated to clarify which of the retailer's sales are to be included. An increase in cleaning and social distancing infrastructure will place additional costs on landlords, which may see outgoings increase. These changes to operations are expected to be long term and, subsequently, landlords will need to find a way to deliver these operational improvements in a cost-effective way to limit how much cost is passed on to occupiers through outgoings charges.
In this challenging market, a number of retail sectors are performing well. Large format retail has been exceptionally resilient throughout 2020 with many large format retail centres recording strong year-on-year growth and an increase in foot traffic. Sales for electronics and home furniture have seen strong increases as home offices were set up across Q2. The ABS reported electrical and electronic goods sales increasing by 21.4% y-o-y in June 2020 while hardware, building and garden supplies retail sales increased by 30.5% at June 2020. As more people choose to work from home on a more permanent basis, we expect the outlook for this sector to remain elevated for the remainder of the year. Furthermore, government stimulus and early access to super schemes helped drive an increase in discretionary spending in July and August, much of which, according to Alpha Beta, was spent on electronics and home office equipment, further supporting growth in large format centres.
Neighbourhood centres have retained their popularity with investors in part due to their liquidity, which can be used to meet any redemption requests. Neighbourhood centres have retained good levels of foot traffic and MATs, despite retail restrictions, given their high proportion of non-discretionary retail. Demand for food and beverage retail is expected to remain elevated in the short-term, lessening vacancy risk for these sectors.
COVID-19 has accelerated the rate of social and economic change in Australia. Changing consumer demand will drive an exciting transformation to traditional retail centres, presenting opportunities for investors, landlords and occupiers alike.