Australians will overwhelmingly turn to their local shopping centres for inspiration and gift purchasing this Valentine's Day, according to Shopper's latest study.
The results offer insights into where Australians will be shopping for Valentine's Day, as well as when they shop and where they are seeking gift inspiration for their loved ones. More than 5,000 Australians over the age of 18 were surveyed in shopping centres nationally.
Alex Lavan, Marketing and Sales Strategist at Shopper, says, "Our results show that Valentine's Day continues to be a demonstrative way to celebrate all kinds of love and friendship for many Australians. Nearly half of Australians surveyed are planning to buy a present or celebrate Valentine's Day this year, and a staggering 89% are planning to make their purchase at their local shopping centre."
"Australians continue to enjoy the freedoms post the pandemic and not even the cost-of-living pressures will not hold them back from celebrating this year," said Lavan.
It is estimated that Australians fork out $178 each (on average) on Valentine's Day, at a national cost of $1.1 billion. More than half of that will be spent on presents, flowers and chocolates*.
Local shopping centres can expect a busy week ahead as most Valentine shoppers (59%) are happy to wing it, either purchasing a present one week prior (39%) or waiting until the day (20%) to splash out.
Popular gifts on Australians' buying lists include the traditional chocolates (33%) and flowers (30%), with clothing and accessories (24%), jewellery (25%) and gift vouchers (22%) all coming in as 'go-to' options for loved ones. As most of these products are easily purchased within local shopping centres it explains why 85% of Australian shoppers agree that advertising in shopping centres provides inspiration for their Valentine's Day gifts.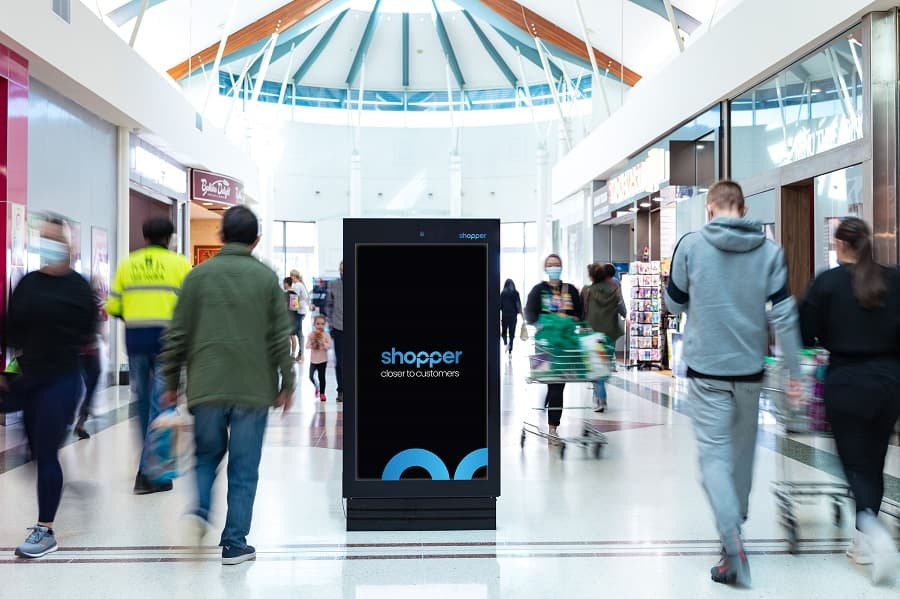 The latest Shopper study also revealed that:
72% of Australians research a gift after seeing it advertised in a shopping centre
71% say they were inspired to purchase a gift after seeing it advertised in a shopping centre.
Celebrations are expected to remain close to home, with seven in ten Australians planning on celebrating locally, while just one in four expecting to travel interstate to meet with a loved one.
"With local shopping centres at the heart of inspiration and purchase for love-struck Australians, Shopper's network of dynamic and targeted digital out-of-home advertising offers brands the perfect channel to woo consumers while they're in a shopping mindset," said Lavan.
 * finder.com.au/valentines-day-spending