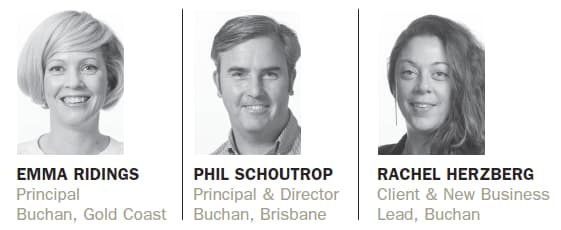 The retail sector has always been in a constant state of evolution, adapting to changes in society, economic cycles, densification of population and technical advances. Even before the outbreak of the coronavirus, the sector was well entrenched in a movement towards balanced mixed-use to meet the commercial objectives of asset owners and operators as bricks-and-mortar retail retracted in the wake of e-commerce. However, the advent of the recent pandemic has expedited this paradigm shift in the thinking around retail: its viability, the psychology of the shopper, and the need for it to adapt and survive. 
What will people want post-pandemic?   
We expect a difference in demographic wants and needs. Some will hanker for the high street of old: the butcher, baker, grocer and corner store. Others will desire a fast forward to futuristic, tech-driven experiences. Some will harvest retained fears of social gatherings, large crowds and interactions, while others will wholly need that engagement more than ever. We could experience an increase in demand for locally sourced products and a pullback from big chain buying. We are likely to see the inclusion of sanitisation stations and a greater degree of touchless amenities in retail spaces.  
How can shopping precincts adapt to these varied expectations?  
We expect large retail centres will re-masterplan to allow for careful subdivision into smaller zones to avoid overcrowding; this could include adaptations to allow for social distancing-based queuing, the integration of wait zones for takeaway, and the addition of central pick-up zones. Car parking could change to allow for a centralised contactless drive-through for multiple F&B providers. For contactless supermarket pick-up zones, there would need to be separate access and refrigerated lockers with unique access codes or similar solutions.  
All of this affects the back of house components as much as the consumer interface. We may even see a significant re-jig of in-store point-of-sale areas; we could experience a complete removal of these to allow for touch-free transactions, facial recognition tech, and frictionless transactions.   
Social distancing has wider implications in the operations, flow, and movement within a centre with considerations around maximum passenger lift capacities, the maximum number of customers in a centre or store, seating layouts in food courts and breakout areas, and a review of circulation widths to mitigate bottlenecks to ensure the recommended distance between patrons is maintained. With regards to services remedial works, we expect to see a reconfiguration of HVAC systems to extract potentially contaminated air and thought given to increased natural ventilation wherever possible, climate permitting. 
Retail as we know it exists in three main forms: the brands, the logistical operations, and the built form.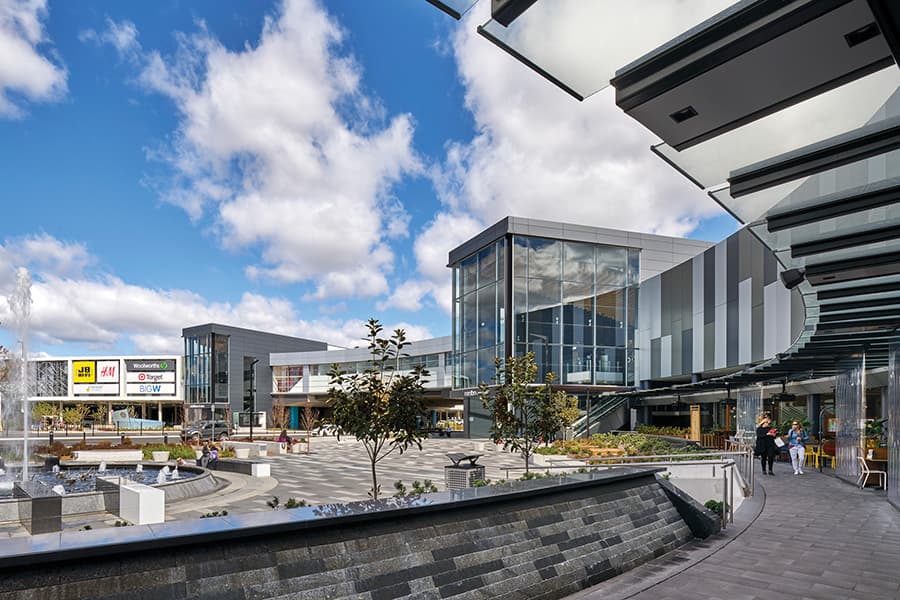 The brand and its operations 
E-commerce and the overarching need for omni channel presence have already disrupted a brand's narrative, logistics modelling, and whether they need a physical presence at all. This is, however, balanced by the 'hunter-gatherer' human nature, the desire for experience, immersive shopping and tangible encounters. Technical progression in recent times has seen the development of apps that create virtual shopping mall experiences and brands that have play-in-store but deliver-to-home typologies. We all know that retail centres or high streets consist of hospitality and entertainment inclusions such as restaurants and cinemas, but even these are being turned on their heads with the advent of ghost kitchens for e-based F&B delivery companies such as Uber Eats and Deliveroo. We doubt the human need for social interaction and experiential dining will ever decrease but statistically, we take away or have food delivered far more than we ever have before. As such, many casual dining and fast food brands no longer need a street-front presence to remain in existence.   
Many fashion brands have pivoted temporarily during this crisis to design, manufacture and distribute face masks and other items, distilleries are churning out hand sanitiser and others are developing ventilator solutions; but will they survive an economic downturn post-pandemic when people purchase necessities and not luxuries?  
What does all this mean for the built form and its operation? 
Shopping malls become the hub of the community. We have seen during this pandemic that some big-name centres in CBD locations have suffered greatly, while many neighbourhood centres have positively boomed. Often neighbourhood centres are less focused on high-end fashion, fine dining and experiential inclusions, and more so on service provision and acting as a one-stop-shop for the surrounding community with need-led inclusions such as: medical precincts including allied health, nail spas, barbers, and gyms; services such as banking, newsagents, childcare, libraries, and dry cleaners; affordable hospitality offerings; and of course, everyday retail provision such as grocers, bakers, butchers, bottle shops, affordable fashion and gifts. These neighbourhood centres meet the defined mobile data analytics that state resilient, future-proofed and sustainable communities are built on the 20-minute-livability models. Many are adapting to include cultural and arts components and landscaped, connected public realms to establish improved aesthetics, walkability, and 24-hour safety. 
In contrast, the larger, more urban centres are having to review their models due to anchor tenants withdrawing or requiring less square meterage. In these cases, we have been looking into options for what can be done with the 'big box'. There are many options for adaptive reuse of these spaces if remedial work is undertaken. These can include: food market halls; commercial and co-workspace; wellness/sports/athletics precincts; play centres and education facilities; pop-up zones, cultural or entertainment spaces; e-sports venues; personal shopping precincts; homewares with brands such as IKEA branching into further locations; car showrooms; temporary shelter; or even medical use. We have already seen drive through testing centres established in Melbourne retail centres as these are spaces used by the community even during times like this. Beyond this, the centre itself could need remodelling for different subdivision or flow, and we have mapped out potential solutions for this and how the centre interfaces with these adapted tenancies and community offerings.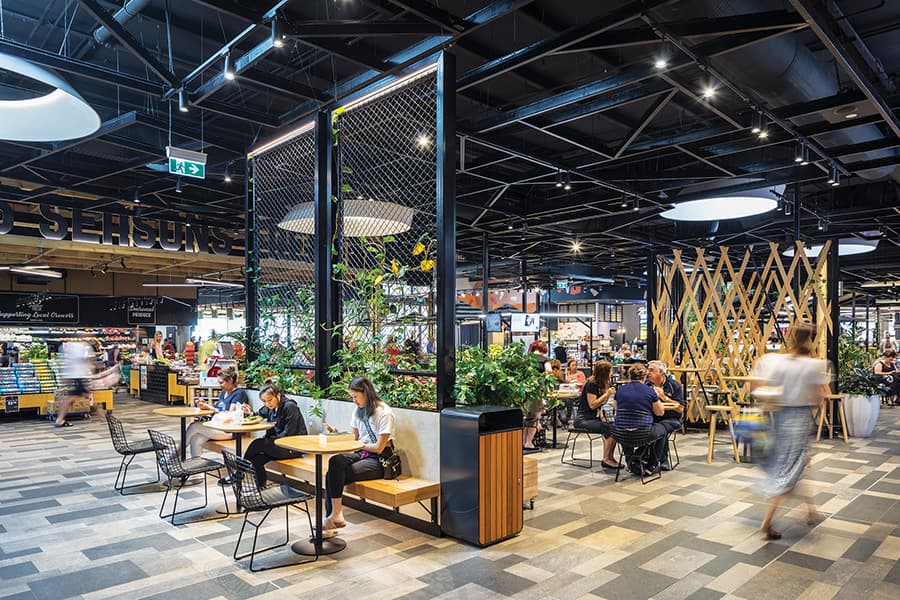 Adapting to a pandemic or other disaster events affects the logistics of centres or stand alone retail. We saw this early on during this crisis with the legislation around deliveries to grocery stores being relaxed to allow for 24-hour conveyancing. We have already seen a shift towards access-controlled loading docks with time slot bookings by retailers and a need for large vehicle waiting areas; in the advent of contactless delivery direct, delivery-to-tenancy access may also be required. The built form should take this into account in future planning, be that with adaptations to existing models or consideration in new developments to prevent disturbance to surrounding community and other functioning operations in the vicinity. This also has a wider effect on traffic planning due to the density of vehicular use, curbside delivery and pick up locations. In the near future, we expect to see drone zones from large malls for delivery and customer tracking and far greater use of autonomous vehicles which may well change the way car parks are designed. Distribution centres and warehouses may move to automated services to help with increased supply and demand. This also allows for frictionless operations and enables operations to continue if staff resources are reduced due to a crisis. An increase in connectivity will increase the need for tech infrastructure and, in turn data, centres.  
As retail centres are considered essential provision providers during events such as this, the workers therein become exposed and vulnerable essential workers. The back of house provision for staff during times such as this will no doubt need to be improved from an OH&S perspective at the very least. These adaptive changes all relate to Smart City technologies including automated waste collection, smart parking and mobility, robotic tech for servicing deliveries and sanitising centres, efficient operations, and sustainable considerations.  
Asset considerations 
The asset owners need to ensure their developments are commercially viable for the long term; as such, they need to diversify beyond pure retail. We are seeing an increase in the mixed-use nature of retail-centric developments to include residential and/or commercial components. This is often done holistically during the planning of new developments but more often than not this can be done with parasitic structures on existing developments or through the absorption of adjacent sites, with uses broadening to include co-work, entertainment, hotels and even transport nodes. Sustainable design decisions are not just about short term accolades but also long-term economic benefits, and so we are seeing a significant shift morally but also commercially towards solar panels, sustainable material specification, greywater use and biophilic design for cooling properties, all of which can significantly reduce the operating costs of large developments and in turn buoy the pockets of those that manage them.  
How landlords cope with the temporary legislative requirements around leasing will be influential on the survival of the brands within their developments. We have already seen a huge upturn in vacant tenancies due to this pandemic and the economic effect. This, in turn, has a negative impact on the owners of those tenancies. How can we best re-purpose those spaces with viable options?  
Re-planning will have a huge part to play in re-allocation of space within centres and an increase in evolving temporary pop-up providers to service a swiftly bored demographic with ever-shifting expectations. We may well see a huge change in the existing lessee-lessor models in play. 
Whatever does transpire as a result of COVID-19, retail is here to stay but how it changes will be increasingly interesting to watch.