In January 2020 my first daughter was born and my world shifted. She was born with her mother's determination, and my loud voice. But in March 2020 Australia went into lockdown. Now it wasn't just our world that had shifted, the entire world was one we no longer knew.
Who would have thought that my daughter wouldn't be sitting on Santa's lap for her very first Christmas photo? That our interstate family won't be visiting this year and there is a good chance Christmas lunch could be held over Zoom?
There are no two ways about it, 2020 has been tough. Our lives are no longer bookmarked with 'big life events' like weddings, holidays or parties. We can't even lean on the familiarity of a hug from our best mates.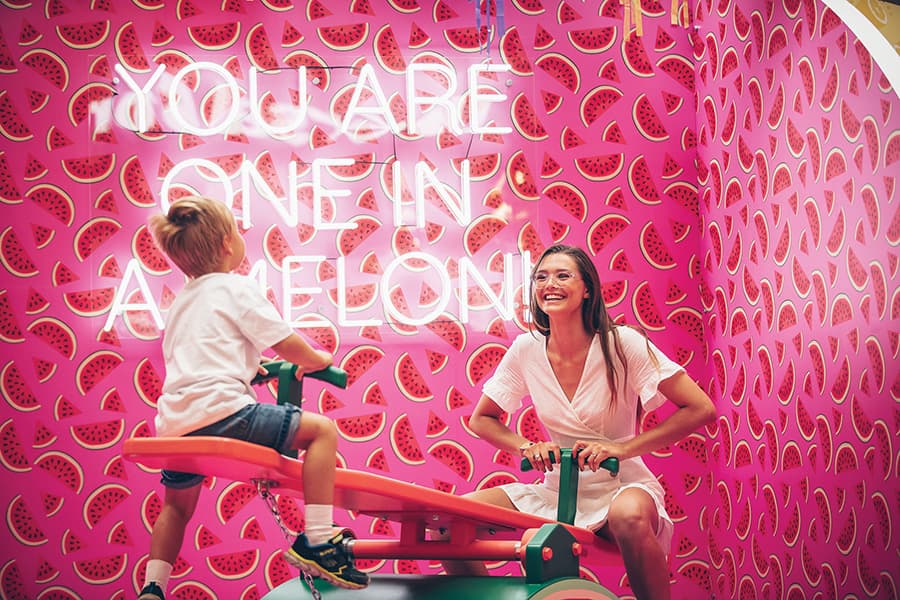 But as humans we still crave physical connections. And being the resilient bunch that we are, incredible memories are still being made. They just look a little different.
As the hub of our communities, it is up to us to provide a place for childhood memories to be made. It is up to us to give our customers a reason to smile. Now more than ever, shopping centres across Australia play an integral part in bringing our communities together.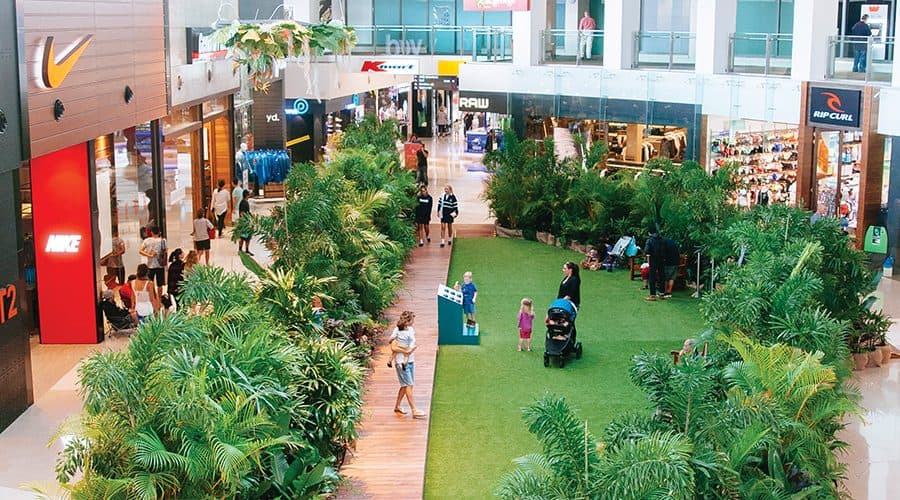 Centres haven't given up on the idea of events and activations, they are re-concepting them. Our communities crave real experiences – now more than ever. It is our job to navigate budget restrictions and a COVID-safe world to create this for them.
2020 may well be the death of donut walls and grazing tables but it has facilitated the introduction of 'no touch' experiences, such as the Rainbow of Happiness at Charlestown Square. An oversized rainbow isn't what you expect to see as you finish off your Woollies shop, but it will make you smile, maybe even pause and take a picture. A floor decal with the competition hashtag instructions makes it a win-win.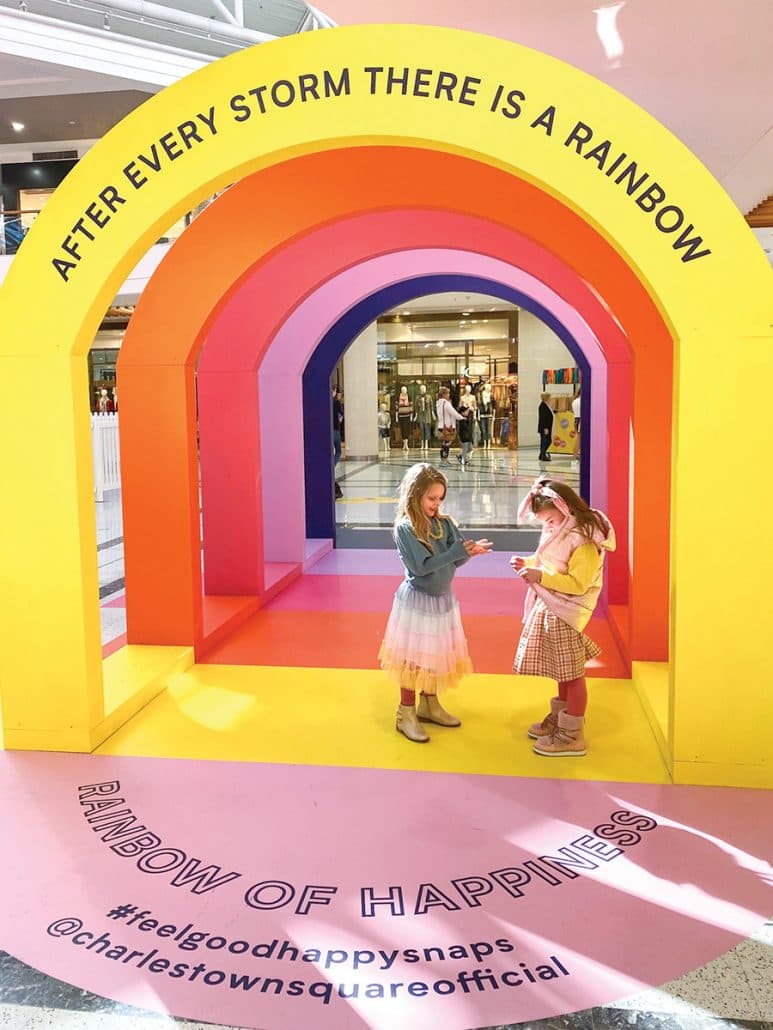 During the last quarter, we have seen an emphasis on building community confidence and, by default, increasing in-centre foot traffic.
Gift with purchase giveaways have made a resurgence, but in a Pinterest worthy way. Luxe displays with set and forget floral installations provide a hub for customers to collect their giveaway, increasing dwell time and bringing a little joy.
This year, many centres are steering away from traditional Christmas decorations and creating no touch, visual installations like giant baubles adorned with fairy lights or oversized ringing Christmas bells.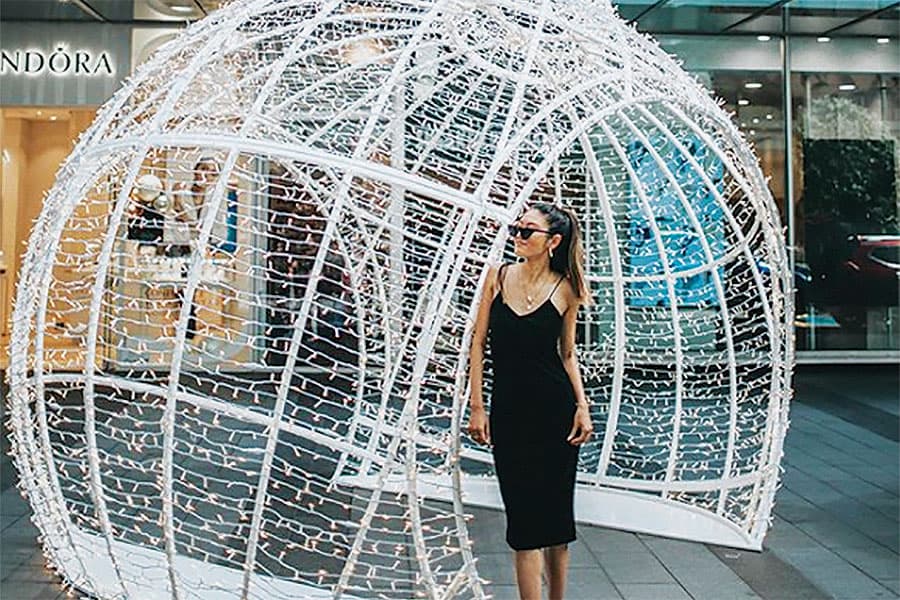 Our unique Aussie ability to never take ourselves too seriously lends itself to a 2020 Christmas – where if you can't laugh you might cry. Sunshine Plaza's Christmas Punderland was a quintessential Queensland take on Christmas. Fun, cheeky installations like an ugly sweater photo opp and a ban on resting grinch faces offer a quirky (perhaps even 'unprecedented') take on Christmas.
While I like to think of myself as a positive kinda guy – I'm not blind to that fact that marketing budgets are not what they once were. And our industry isn't alone here. At the end of August, the Australian Bureau of Statistics stated that "41% of businesses reported that revenue had fallen over the last month and 22% had an increase in operating expenses".
With revenue down, spending slashed and budgets being tightly monitored, ROI is paramount.
Many marketing teams are veering away from short and sharp events and opting for activations with longevity. Fruit Nation at Sunshine Plaza is an example of an installation that can stand the test of time and bring joy to the community.
Many community events and festivals have been left without a stomping ground and leveraging mutually beneficial partnerships may be the key to bringing community activations to life within a restricted budget.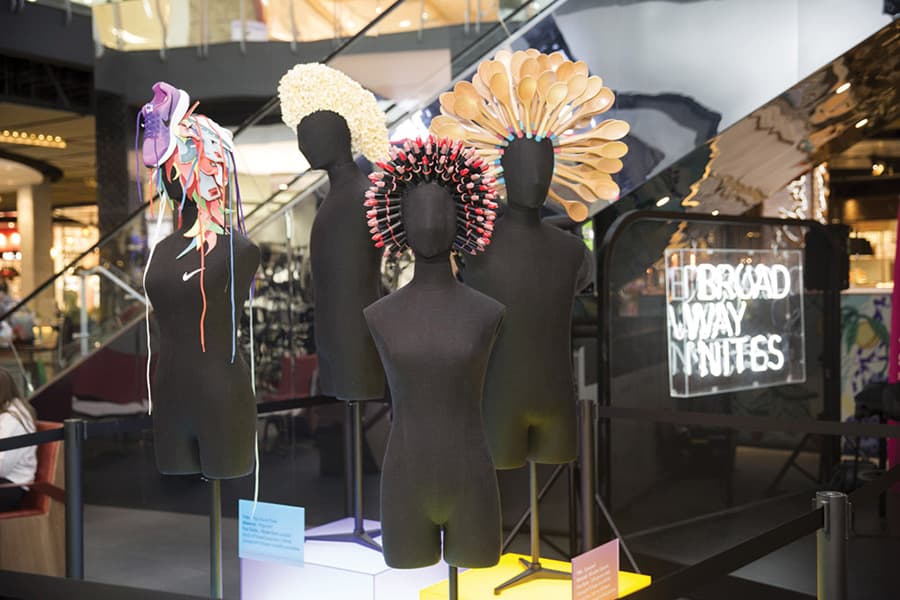 Mirvac's Broadway partnered with Sydney Festival, where local artists displayed their creations throughout the centre. It became a talking point, and a unique way to engage with the wider community; without reinventing the wheel.
There is no doubt that the 'wow factor' that comes with a custom build can be costly. In a non-COVID world, I would be bombarding you with a myriad of statistics to prove the ROI makes the initial outlay worthwhile. But the simple fact is that we are living in a COVID world – now and into the foreseeable future.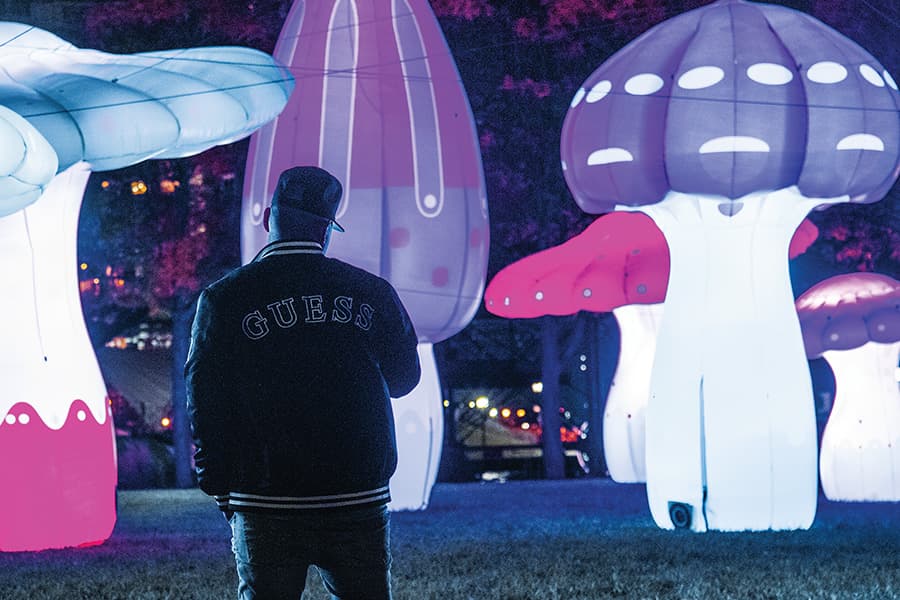 Leveraging existing, tourable installations is a cost-effective way to engage audiences. Ready built activations, such as the Inflatable Mushrooms recently installed at Charlestown Square, are a demonstration of maximising a budget to still create something that makes you pull out your phone and take a picture.
Digital technology will always be a crucial way to connect with customers. But I am pretty sure I am not the only person in the world who can't stomach the idea of another Zoom-in workout or Facetime call with the side of my mum's face. Nothing compares to an in-centre, real-life, experience. Marketing teams are now bringing technology in-centre.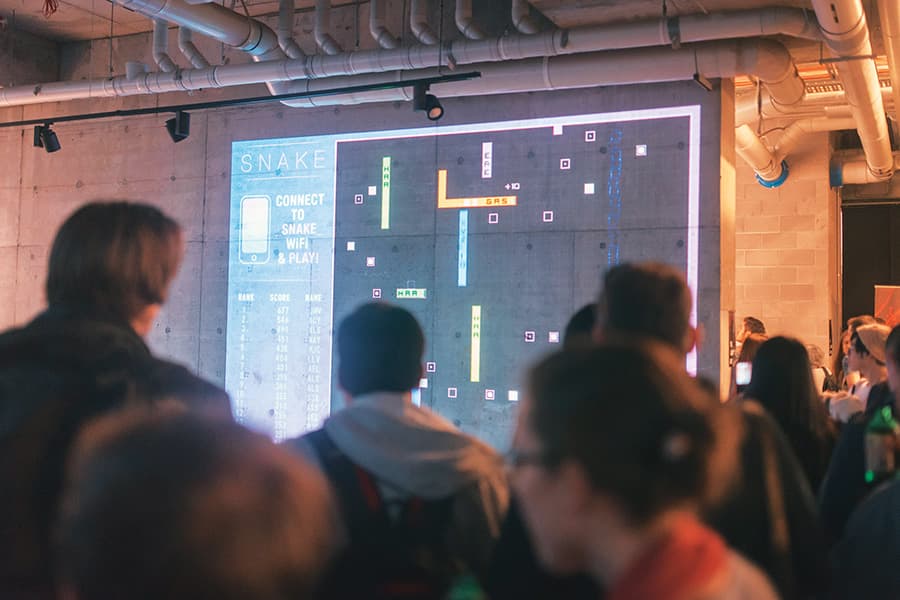 I may be showing my age, but Snake played on a Nokia 3310 was one of my favourite ways to kill time in high school. So you can only imagine my school boy nostalgia to see a giant multi-user game of Snake at Darling Square. Played on a big screen, the game relied on people joining and challenging each other via their own devices. A big tick for COVID-19 safety and an equally big tick for community interaction.
There is no doubt Christmas 2020 is going to look a little different.
With the question marks over national and international borders, it's likely that the majority of people will be staying local. For our family, it will still be our first Christmas with our baby girl. My wife will still overspend at our local shopping centre, my daughter will still get some sort of first Christmas photo and I will still eat an entire Christmas ham to myself.
But our family is grateful that we still have a local centre that is open, buzzing with energy and enticing us with goodies our waistline doesn't agree with. And this year, more than ever, we are grateful to you for creating a place that allows our memories to be made.
Let's not give up on the idea of kids sitting on Santa's knee this year – let's reimagine it. 2020 – we aren't done with you just yet.