The Shopping Centre industry is driven by people. It's the skills and expertise of the people that manage, develop and evolve shopping centres for their communities that creates this great industry. Shopping Centre News profiles a range of interesting people from the industry each week. This week, we speak to Toria Daniel, Marketing Manager for JLL at Perth's The Square Mirrabooka.
What is your current role and main responsibilities?
As Marketing Manager for The Square Mirrabooka, I'm responsible for developing and delivering the centre's marketing strategy.
Community is very much the heart of this centre, and one of my key focus areas is creating the community engagement strategy; implementing inclusive initiatives that celebrate the unique diversity of the local area. With more than 50 nationalities represented, we have one of the most diverse, multicultural trade areas in the country.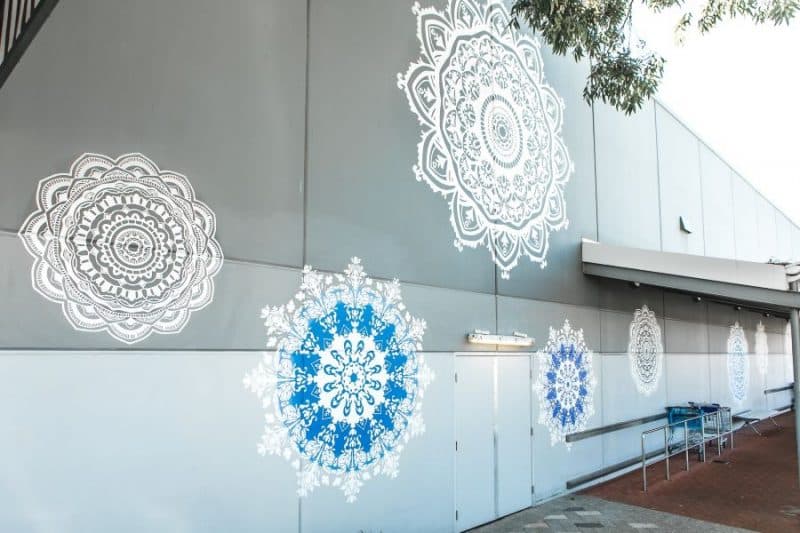 Tell us a little bit about your career
My first role was at Karrinyup Shopping Centre.
In my five years at Karrinyup, I really enjoyed creating and delivering the centre's calendar of bespoke family, fashion and lifestyle campaigns. Highlights were implementing 'Disneyland at Karrinyup' and hosting first-to-WA talent such as Gemma Ward, Elle Ferguson and Michael Brown.
From there, I moved across to Garden City Shopping Centre Booragoon, (which was managed by AMP Capital at the time) as their Partnerships & Events Manager. The role revolved around cultivating meaningful relationships and developing brand-alliances with premium partners. I was lucky enough to work closely with some amazing partners including the Art Gallery of Western Australia, Perth Racing, and the Western Australian Museum to deliver some really unique events.
Since then, I've joined JLL as the Marketing Manager of The Square Mirrabooka, which is owned by the Perron Group.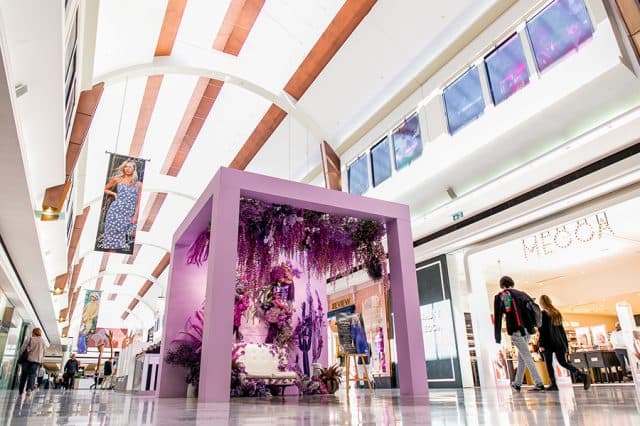 What do you love most about your job?
I love the diversity that shopping centre marketing offers – I love that every day is different. It is very rewarding to develop strategies that support our retailers, customers and the local community and then see these come to life and drive some really great results for the asset. I am very passionate about what I do.
What motivates you?
Working with a positive, and forward-thinking team is a very important motivator for me.
What makes a great Marketing Manager?
Having an open mind, strong analytical skills and resilience.
What is your favourite retailer and why?
I am fascinated by concept stores that offer a curated combination of retail and art, providing customers with a really unique experience unlike anywhere else. In the US, The Apartment by The Line boutique is styled like an apartment but all of the products inside are shoppable. It lets you imagine how that product would fit in your home – from fashion and homewares to beauty and gifts. It's a really unique experience.
Closer to home, I also love the Bunbury Farmers Market in WA. They have elevated the traditional 'grocery shop' and created a really enjoyable and interactive experience.
What are some of the trends you are seeing in the industry?
Technology and digital innovation is a trend that I've always found really interesting, and one that is constantly evolving. This is now becoming the norm – it is now expected that brands and shopping centres offer customers a seamless omnichannel experience.
What is your most memorable moment of your career?
Winning the Shopping Centre Council of Australia Sabina Rust Memorial Prize for 'Campaign of the Year' in 2016 for 'Miss Kyree Loves Karrinyup – A Style Series' (the centre's first fully digital lifestyle campaign) was a huge highlight. This enabled our team to undertake a study tour of shopping centres across the USA and attend the DigiMarCon in Los Angeles – learning digital and marketing insights from the likes of Steve Wozniak.
In 2017 I was also lucky enough to be able to attend the ICSC Asia-Pacific ReCon and tour some of the incredible shopping centres in Thailand.
What do you think makes a successful shopping centre?
A truly successful shopping centre is one that adapts to reflect its changing demographic, delivering bespoke services and initiatives that are as unique as the people that shop there. A clear brand vision and consistency across all customer touch points is also imperative.
Which, in your opinion, is the best example of a good shopping centre, retail precinct or place?
In Thailand, Central Embassy is my favourite example of innovative retail precincting. The top floor is dedicated to a collective living space called 'Open House'. The unique space combines beautiful cafés and fine dining restaurants with play, co-working, an open-format bookshop and an art tower. The precinct promotes 'living' and really encourages customers to stay and dwell. The lower levels house a mix of luxury fashion brands, general retail and dining, while underground sits 'Eathai', an open-format retail precinct that houses authentic Thai restaurants and a grocery store – similar to Eataly.
What do you do in your leisure time to de-stress?
I am really passionate about supporting the local Perth arts and culture sector, so as an Art Gallery of Western Australia Next Collective member, I am often attending AGWA events and exhibitions. Also, shopping!
What advice would you give to someone starting in the industry?
This is a highly competitive and rapidly changing retail market, so embracing change is really important.
Also, don't be afraid to take a risk and try something new – if it is not successful then it's a great learning opportunity.
Do you like shopping?
Yes, absolutely!
Want to be profiled? It's the perfect time to share your career and experience which connects all of us. Contact Belinda Daly: belinda@shoppingcentrenews.com.au