The Shopping Centre industry is driven by people. It's the skills and expertise of the people that manage, develop and evolve shopping centres for their communities that creates this great industry. Shopping Centre News profiles a range of interesting people from the industry each week. This week, we speak to Thomas Jenkins, Associate Director, NSW from Colliers Retail Management 
What is your current role and main responsibilities?
I am an Associate Director in Colliers Retail Management team, focused on the NSW Retail Portfolio. My primary responsibilities are to oversee the delivery of property management services to our clients, provide expert consulting advice, as well as mentoring, coaching and developing our team members.
Can you tell us a little bit about your career?
My career started in a very unplanned fashion. I was working in retail as a university student within Westfield Penrith and landed a role at the centre in marketing. After 18 months I transitioned into a Casual Mall Leasing position where I was exposed to the sales side of the business and the commercial metrics underpinning deals.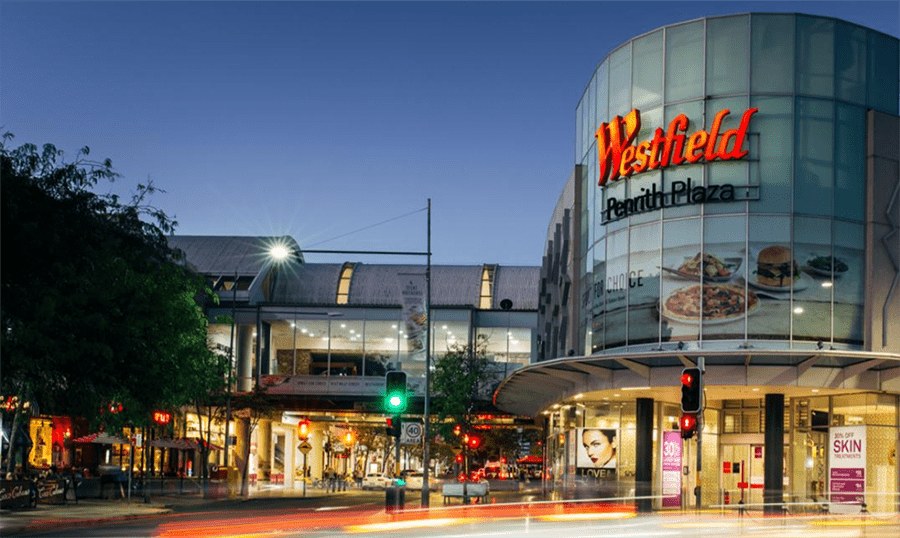 From there I worked at GPT in both Casual Mall Leasing and marketing before leaving the world of Institutional REITS and spending some time working for private landlords in a multi-disciplined capacity. I found it extremely motivating being exposed to the financial side of the business, working to add value and maximise outcomes. After several years in the private world I joined Vicinity Centres to help lead and stabilise Bankstown Central. This was a very enjoyable role with a good team culture focused on stabilising an asset that had suffered from masterplanning issues.
After a few more years in various Centre Management roles, typically in assets requiring strategic guidance, I joined Colliers in the role of Portfolio Manager. This was right at the beginning of COVID-19, and my experience in dealing with difficult assets has helped me support my team through the various challenges COVID-19 has presented. As the COVID trading conditions have played out, assets previously considered stable and high performing were transitioning and requiring more strategic support. Many of my team members hadn't been exposed to this environment and they have benefited from my support and guidance to deliver great results.
What has been your hardest career decision?
Stepping out of my career for a time to care for my father following a health incident whilst he was deployed with the RAAF in the Middle East. Choosing family was a no brainer, however it was still a hard decision to walk away after years of building skills and relationships.
What do you love most about your job?
The variety of each day. On any given day, I can be working on business forecasting, then meeting with small business owners needing help to achieve success in their business, plus meeting with my team members needing guidance on resolving legal matters. For a personality like mine, the dynamic nature and variety sits extremely well!
What motivates you?
I am motivated by success. For me, my success is seeing everyone succeed. I have lived my career with the mantra that I am successful when I am redundant; that is, when my team are up-skilled and experienced to the point where I am not needed in the day to day. When they are achieving then I know I have succeeded.
What do you think makes a successful shopping centre?
To be successful as a retail shopping centre you need to meet the needs of your market, whether that is everyday convenience or aspirational needs, whilst also ensuring the centre is exceeding expectations around experience. These include great customer service, easy parking, seamless social communications and an integrated digital experience. There are many examples in Australia where centres have opportunities to increase their share of wallet by better meeting customer needs and providing exceptional retail experiences.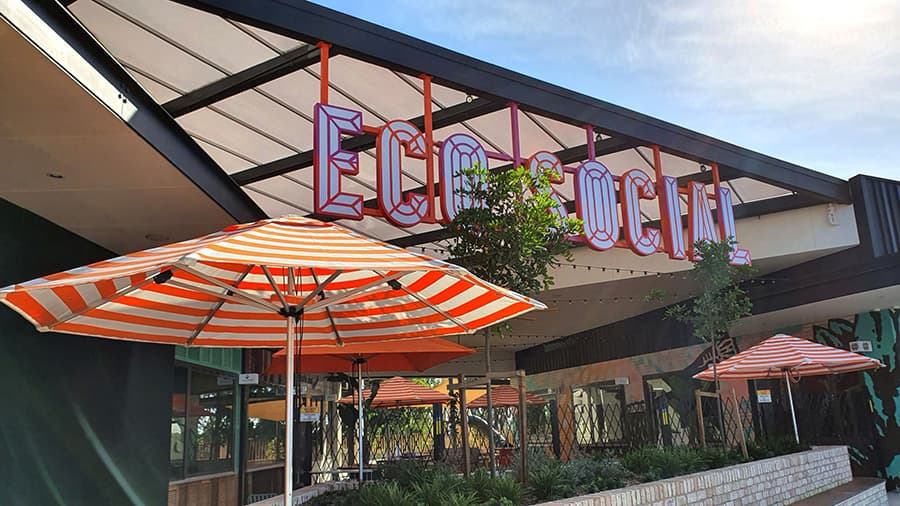 Which in your opinion is the best example of a good shopping centre, retail precinct or place?
There are a number of exceptional examples of retail in Australia. Frasers Property's new Eastern Creek Quarter is a great example of the new standard in local shopping centres, providing a satisfying essentials retail experience along with the socialising standpoint.
From a luxury retail perspective, it is hard to walk past Chadstone, especially with the ongoing addition of a hotel and upcoming development.
How do you manage stakeholders?
I am a firm believer in establishing excellent relationships through regular contact and establishing mutual understanding. Managing stakeholders is best achieved by understanding everyone's motivations, success measures and mindset. Using these three tools I find I can adapt my messages and align everyone through transparent and relevant conversation.
What is the single most important quality you need to possess to be in this industry?
Empathy – you need to understand people, their backgrounds, the way their minds work and how to motivate them. Like all things in life people, and therefore the skills to work with people, are central!
What advice would you give to someone starting in the industry?
It is a tough time to be joining our industry, however that in itself presents ample opportunities to people who are hungry, humble and smart.
Be hungry to sink your teeth into every opportunity you can to broaden your experience
Be humble by serving and by being empathetic to everyone; business is all about people
Be smart, think through all options, be commercial and ensure you deliver real value.
What innovation would you like to see implemented in the shopping centre industry?
I think we have a lot of room in the digital space with shopping centres. There is opportunity to engage more directly with shoppers and learn about their needs and aspirations. Integrating our digital and real world experiences, similar to Amazon retail stores in the USA, or the virtual grocery shelves we see in Korea.
Australian retail, likely due to the lack of population density, has lagged compared to other parts of the world in this space.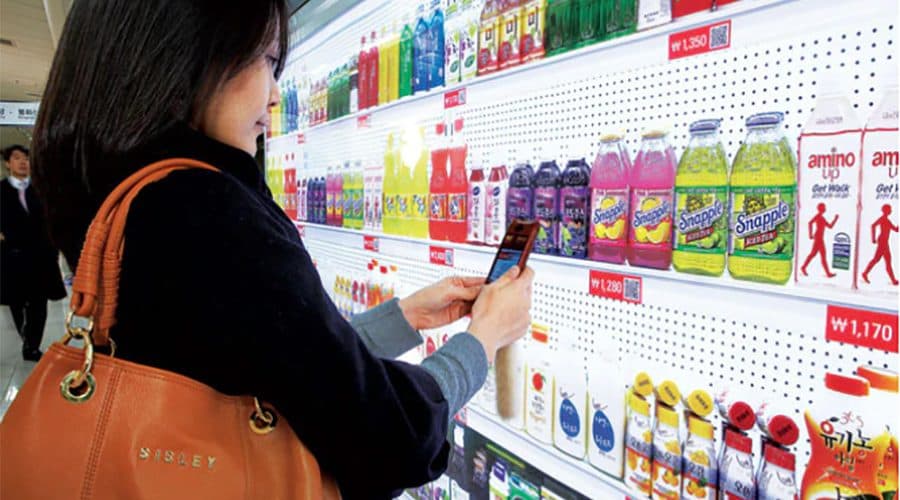 What's your favourite retailer and why?
Purely based on my personal preferences I am a huge fan of Bunnings. As a person who loves the great outdoors, there are products that meet my leisure needs, as a home owner I can sort out the vast majority of home repairs and improvements, as an avid BBQ-er there are many products for me to explore and as a parent there is a play ground to keep everyone entertained. Saturday mornings are somewhat ritualisitically a Bunnings time for me and my young family.
Bunnings know their customer base and cater to making their shopping experience enjoyable and encouraging regular, repeat visits.
Did you think you would end up in the role you are in now?
My original career aspiration was to be a Centre Manager. Having worked with some great Centre Managers early in my career, I saw this as a natural aspiration. However throughout my career I found that helping owners and team members more directly through coaching, mentoring and strategy consulting was far more satisfying.
What do you do to keep learning and growing in your career?
Curiosity is the driving force behind continuous learning and development. I am constantly asking questions, exposing myself to new thoughts and experiences, and developing real world experience. Additionally I am growing a large library of books and resources, focused on technical and behavioural education.
Do you like shopping?
I am not a huge fan of 'shopping'. I tend to spend most of my leisure time socialising and reconnecting with nature. This probably explains why I spend most of my discretionary dollars at Bunnings, Anaconda, BBQ Galore and BCF.
What do you do in your leisure time to de-stress?
I enjoy spending time with my family, my wife and two sons, as well as spending time in the great outdoors. I do attempt to play golf, however there is a clear skills gap!
Want to be profiled? It's the perfect time to share your career and experience which connects all of us. Contact Belinda Daly: belinda@shoppingcentrenews.com.au