Retailers play a vital role in creating great shopping centres and community spaces. At Shopping Centre News we think it's important to showcase and profile retailers to our audiences. This week, we speak with Steven Marks, Founder and CEO, Guzman y Gomez (GYG) who operates 150+ restaurants in Australia, Singapore and Japan. In this financial year, they plan to open a total of 21 new restaurants – a majority of which are drive-throughs.
About the company
Guzman y Gomez (GYG) is Australia's fastest-growing fast food company, serving real, made-to-order Mexican food using fresh, whole produce and authentic ingredients. With speed and innovation at the core of the business, GYG is redefining fast food by showing it's possible to serve good food – fast – without compromising on nutrition. GYG is the 2020 QSR Media Multi-Site Restaurant of the Year.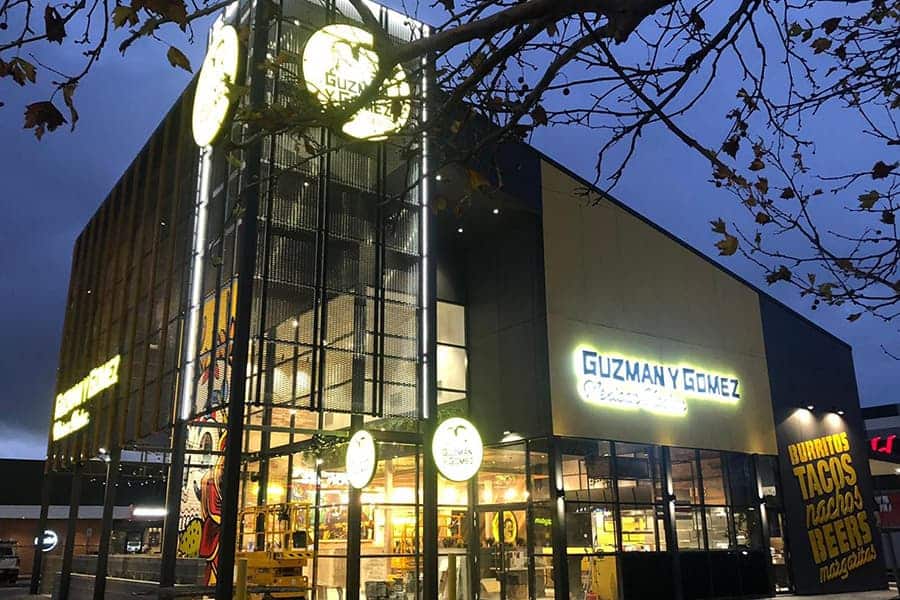 What is your current role and main responsibilities?
I'm involved with every part of the business but my main role is making sure we are on track as a business and always thinking about where we want to be in the future, which is showing the world it's possible to serve good food, fast, without compromising on nutrition. I'm always looking at what's next – how we can constantly improve our operations, how we can be faster, better, fresher. Our brand never sits still, constantly innovating and ensuring we're leading the message that fast food doesn't have to be bad food.
Tell us a little bit about your career and how you got started in retail?
I started GYG in Newtown in 2006 after a career as a New York hedge fund manager. When I first moved to Australia, I really missed Mexican food and could never find any that lived up to my standards. A lightbulb went off after we opened our first drive-through in Nerang in 2015 and I realised what a huge hole in the market there was for healthy fast food – it didn't exist! Since then we haven't stopped growing the brand and we're sitting at 151 stores globally in Australia, Singapore, Japan and the US.
What are some of the ingredients that make a successful retailer?
You must be passionate about what you do and you must be absolutely laser-focused on creating an incredible product. There's no point in creating a brand if no one likes your product, so revenue is pretty important and so is profitability. I also believe in people and finding the best talent in the country. In the beginning, we identified a gap in the market for good quality Mexican food but now we have transcended the food 'type' and have taken the brand a step further to create the only fast food brand that's healthy and didn't sacrifice quality for speed and convenience. People don't day "I feel like Mexican" anymore, they say "let's have GYG for dinner". However, we will never be complacent. I think part of our success is that we're never comfortable; we're always looking at what we can be doing better and I think that's a huge part of what has set us apart from our competition.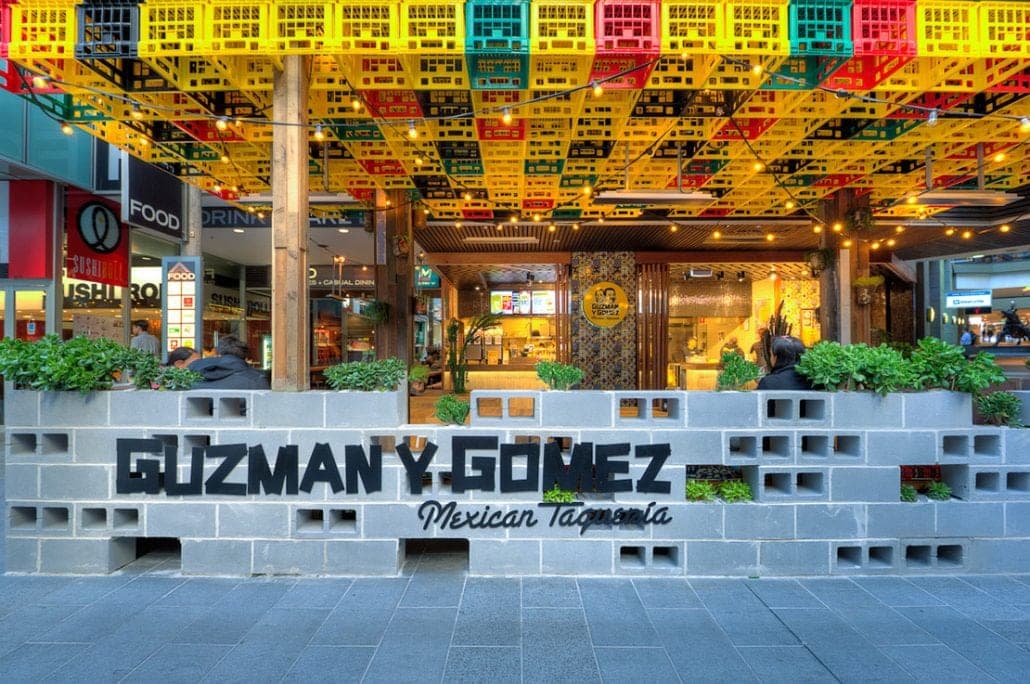 What excites you most about your brand?
I'm excited for GYG's future because I believe that what we're doing is truly ground-breaking – we are redefining how the world views fast food. An Australian grown brand that started with one restaurant in Newtown in 2006 and now still only has almost 150 worldwide is taking on the biggest players in fast food and is going to become a global phenomenon.
What are some of the current challenges facing your businesses?
We never sit still and I'm always looking to the future; we're getting busier and opening record numbers of new restaurants so we need the best people working in our restaurants. My biggest challenge is finding the right people with GYG energy who want to grow their careers with our brand. If anyone is looking for the right role with a seriously great brand, they can check on our website as to what jobs are available.
How has COVID-19 impacted or changed your business model?
GYG took a really aggressive approach during COVID. Rather than holding back on advertising, we knew that people needed access to high quality food that was convenient, fast and offered value, so we made sure everyone knew we were open. People were losing their jobs and we had a moral obligation to feed Australia, everything was closed so we immediately reduced our prices and ensured we had the backs of our crew and guests from a safety perspective – and sales just soared from there – especially in our drive-throughs.
What are some of the things you look for in people when you are hiring?
We need great people to work in our restaurants. We have so many jobs available that we can't keep up with the demand. GYG isn't just a weekend job, I have a crew who have been with us for 10 years, I have crew who are now franchisees and culinary and operations coaches. GYG is a phenomenal place to build your career and make history with us. GYG aims to achieve at least 200 hires in March and is encouraging Australians to apply. If anyone is looking for a role, and they have that GYG energy and drive, they can go to our website and apply immediately.
Tell us a bit about your real estate strategy…
I seriously think I have the best real estate team in the country. George Mandilis and his team are constantly bringing us Triple-A real estate sites for consideration. As developers hear about our growth and understand our brand a little better, we're finding they're reaching out to us. We're focused on drive-throughs or better yet, drive-throughs in shopping centres like our flagship in Westfield Carousel; when these come up, we're definitely interested. We are uncompromising in our approach, which focuses around three key requirements of exposure, access and parking, to ensure customer convenience and experience is at the heart of our real estate, just like our food. We have real estate teams in each state so we're really focused on understanding the local community, we don't fly blind and there genuinely is an art and science to how we choose our sites. Building a new GYG is a huge investment and while our brand is strong, it's also because we select our real estate well. I'm also really appreciative of the brains trust our Board provides, Guy Russo and Stephen Jermyn have decades of experience in real estate, we are really blessed to have them on the GYG real estate committee as well as our board. We are currently growing at 30+ stores per annum but this is only the beginning.
How has your brand grown over the years?
Our brand has grown from a single restaurant in Newtown in 2006 to 150+ restaurants worldwide in Australia, Japan, The US and Singapore — with 40 drive-throughs. We're currently growing at double digit year-on-year sales and we've just done three record sales weeks in a row. We're obviously delighted with the sales growth but very focused on the restaurants we're opening at the moment and maintaining a phenomenal guest experience in our existing restaurants. We never take our success for granted and once we hit a record, we set a new one about 30 seconds later.
Why did Magellan and Athletic Ventures recently invest with GYG?
Last December, you may have seen that Magellan invested in GYG, which was a huge moment for us to have one of the most experienced fast food and tech global investment funds behind us. At the same time, Matt de Boer, the GWS Giants player who heads up Athletic Ventures also came to us through former Australian cricketer, Ed Cowen, who is with TDM wanting to invest. De Boer's working with some of Australia's most high profile and successful athletes to invest their money in brands they believe in. We now have more than 40 of Australia's top athletes who have invested in GYG across AFL and AFLW, NRL, NBA, netball, rugby, cricket, tennis, swimming, surfing and Olympians.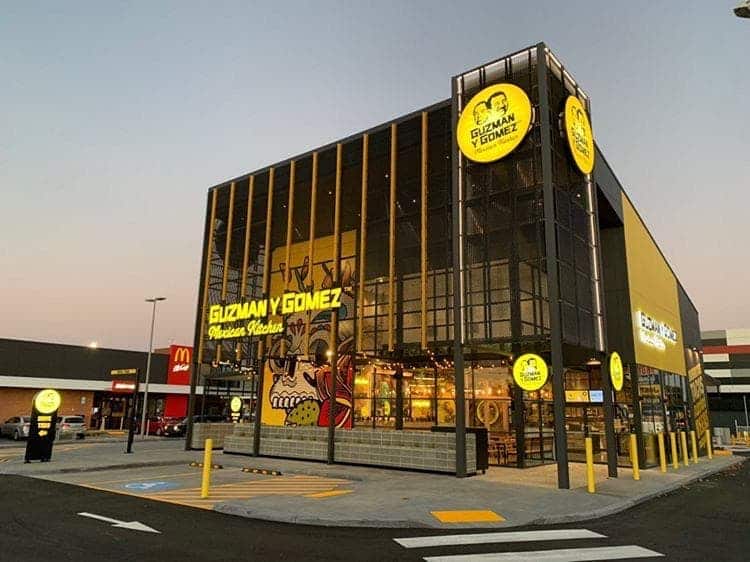 What's next for GYG?
This financial year, we plan to open a total of 21 new restaurants – a majority of which are drive-throughs, which is are a huge focus for us. Between now and June we have seven restaurants opening including:
Mt Barker DT, SA
Richlands DT, QLD
Caloundra DT, QLD
Pimpama DT, QLD
Kent St, Sydney CBD
The Willows DT, QLD
Malvern East DT, VIC
In terms of broader plans, GYG is on a mission to reinvent fast food. We knew we wanted to be a big fast food player but we wanted to do things differently, lead the way and prove that fast food can be good food. It's actually hard to believe no one has ever nailed that space. We have finally done it and I honestly believe this is an industry changing moment for GYG; we have re-invented what fast food is and we're not stopping. Guests agree – the proof is in our sales results.


Want to be profiled? Contact: editorial@shoppingcentrenews.com.au