The Shopping Centre industry is driven by people. It's the skills and expertise of the people that manage, develop and evolve shopping centres for their communities that creates this great industry. Shopping Centre News profiles a range of interesting people from the industry each week. This week, we speak to Shane Barr, Portfolio Director in Colliers International's Retail Real Estate Management.

What is your current role and main responsibilities? 
As a Director in Colliers International's Retail Real Estate Management team my role involves overseeing retail management teams in NSW, VIC and SA for our client SCA Property Group. The team's focus is to manage all aspects of SCA shopping centres under Colliers management, working closely with the SCA Asset Managers, finance and leasing teams.

How did you get in to this industry? 
Casuarina Square was definitely the catalyst. I started at the centre in 2004 in Darwin, NT with Lendlease / GPT. Darwin was where I grew up, and Casuarina was where my friends and I hung out after school. While in high school I participated in work experience at Casuarina Square with the Centre Management Team. Over the years I saw the Casuarina Square Centre evolve from the original build and a subsequent further five expansions of the centre. I think I was destined for retail management. 
Tell us a little bit about your career 
After finishing school in late 80s I completed electrical training with the Northern Territory Electricity Authority. I have been lucky to have experienced working in mining, offshore oil and gas, defence, construction and service industries. I was based in Jakarta, Indonesia for more than three years where my work took me throughout South East Asia, including Papua New Guinea prior to returning to Australia. A few years after returning I started in retail property management as Operations Manager with GPT.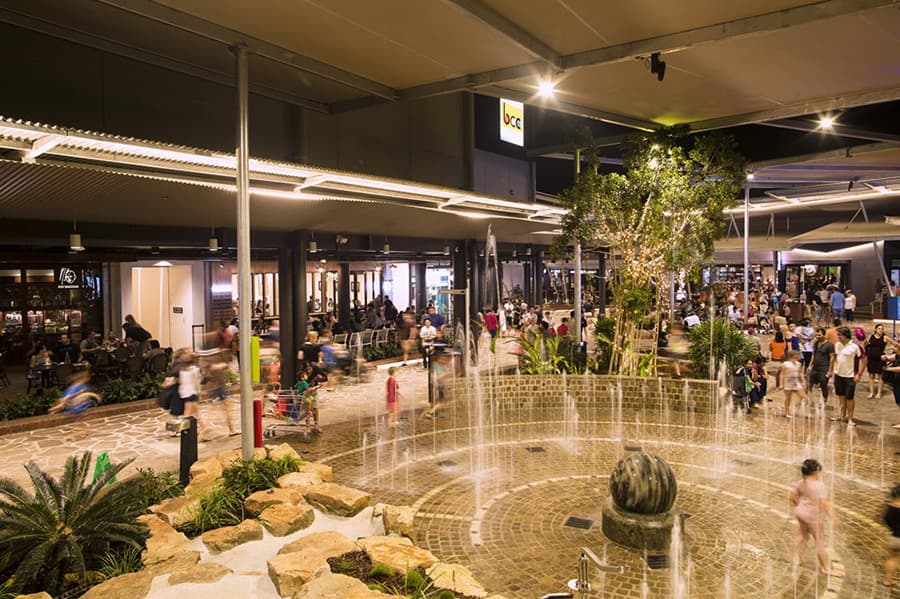 My career in retail management includes almost a decade with GPT, at Casuarina Square, Darwin and also at the $470 million redevelopment of Charlestown Square in Newcastle. I spent more than two years with Charter Hall including opening the $55 million Singleton Square, which at the time was Charter Hall's largest retail redevelopment. 
I have brought this depth of experience to Colliers International, where I have been for four years, with the past two years as Retail Portfolio Director.

What has been your hardest career decision? 
When I made the decision to leave GPT after more than nine years to seek other opportunities. When you work with an organisation for so long, you become very attached to its people and culture. I have very fond memories of my time working at GPT. 
What do you love most about your job? 
The people, the day to day variety of what we do and ensuring the centres offer to the shopper and tenants remain relevant to the market changes. 
What do you least like about your job? 
Due to the fast pace of the industry the days can be long and with email it is easy to find yourself working on weekends. 
What motivates you? 
What we do today is better than what we did yesterday and so on. I need to see continuous improvement otherwise my motivation starts to diminish. Also finding that next leader, the person that is Humble, Hungry and Smart. 
What makes a great Portfolio Director? 
Someone who genuinely cares about their people and supports them through sharing their experience and knowledge. I firmly believe that I give as much to my team I expect from them. 
What is your most memorable moment of your career? 
The 2010 official opening of $470 million redevelopment of the Charlestown Square in Newcastle. I spent more than three years working on this project, including design, demo, construction and launch.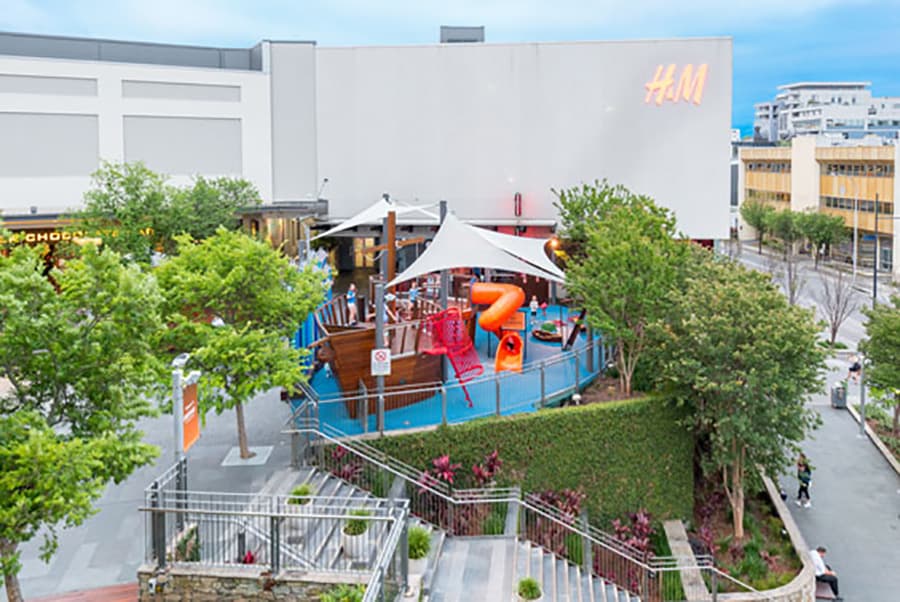 What are some of the trends you are seeing in the industry? 
Iconic retail brands are disappearing as they have been unable to evolve fast enough, however this is allowing in new entrants. Many retail chains, such as those in the fashion category, are moving to large format plus many retailers are down sizing their stores. In my mind both of these trends make perfect sense. I also think coffee shops have peaked and centre owners need to be mindful of not having too many food catering retailers. Pharmacy, medical, allied health and services are now becoming a normal part of the retail mix.
How can landlords and retailers work together better? 
Communication, Communication, Communication.
Retailers can't just expect to have their hand open for handouts, and landlords need to act quickly when there are trading issues.
What do you think makes a successful shopping centre? 
Ensuring the retail mix remains relevant, the centre is well maintained with convenient access and the community forming a connection with it.
Which in your opinion is the best example of a good shopping centre, retail precinct or place? 
In the super regional category, Westfield Kotara Rooftop entertainment precinct and Stockland Greenhills redevelopment. Both these centres have exceptional design and retail offerings that makes you want to stay, easily for several hours. Big tick for increasing dwell times. 
Another centre is Prestons Place in Sydney's West. Prestons Place is a neighbourhood centre with 16 retailers. A Woolworths, BWS, food precinct with 6 food tenants, medical, pharmacy, allied health and services. This centre just ticks all the boxes for design and 'Right Tenant Right Location'.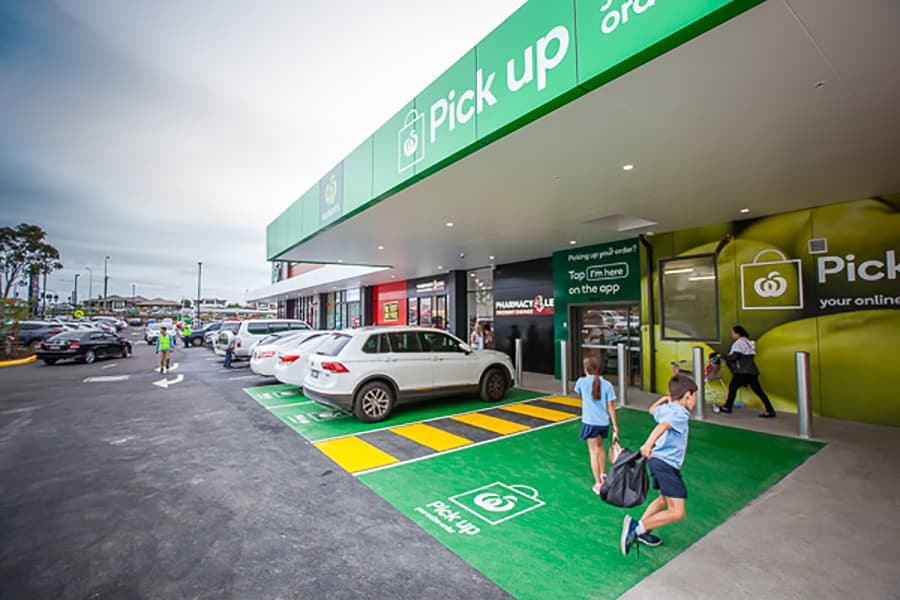 What's three words that describe you? 
Approachable, dependable, positive.

How do you manage stakeholders? 
Regularly checking in and providing regular communication. I also ensure that I always meet committed timeframes. 
Did you think you would end up in the role you are in now? 
Yes I did as I always thought I could offer more. 
What do you do to keep learning and growing in your career? 
Travelling around the country I try and see what other property owners are doing with their assets. When I have time I do a variety of online courses through edX. Also YouTube is a great platform to learn from others. 
What advice would you give to someone starting in the industry? 
You need to become financially competent quickly and remain mindful that we solve problems. Communication and good working relationships are the key to success (win win). Don't just focus on the now, also be focused on the next 12 months, five years and beyond. 
What advice would you give to someone wanting to get in to Retail Property Management? 
This is not a 9-5 job.
What do you do in your leisure time to de-stress? 
I love spending time with my family, weekend breakfasts or lunches. Or a quick family trip away such as Melbourne, Tassie or the south coat of NSW. 
What's your favourite retailer and why? 
Took me a long time to answer this one. I look at Woolworths Group with their continued store growth and being prepared to invest back into their stores with refurbishments and a continued evolution of design and shopper experience. 
What innovation would you like to see implemented in the shopping centre industry? 
Technology that makes the retailers more profitable, identifies store and product issues quickly and drives the best customer service experience for the shopper. 
Do you like shopping? 
I recently went to my major shopping centre to get some work new shirts. I was there and home within 45 minutes and got everything I needed. Going into a shopping centre on my day off is like going into the office. 
Have you worked in another industry and then come back to shopping centres? 
No for me it's the the opposite! I worked in other industries prior to retail and have now been in retail for the past 16 years. I don't see myself changing industries in the future. 
What is the single most important quality you need to possess to be in this industry? 
Passion and integrity. 
Want to be profiled? It's the perfect time to share your career and experience which connects all of us. Contact Belinda Daly: belinda@shoppingcentrenews.com.au