Retailers play a vital role in creating great shopping centres and community spaces. At Shopping Centre News we think it's important to showcase and profile retailers to our audiences. For this special feature (first published in SCN Vol. 39 No. 2), we asked Scott Meneilly, CEO, Sushi Sushi, to share his insights and comment on the challenges and the future of retail and shopping centres.

Tell us about your career and how you got started in retail?
I have always had a passion for working with people and creating great customer experiences. My career started in hospitality and large hotel chains before I made the shift to opening a juice bar back in 1998. I joined Boost Juice in 2007 and worked with them for ten years as we evolved into Retail Zoo – running four brands – and I spent the past four years there as CEO for the group. In 2017, I joined Sushi Sushi, which is where I am today.
What do you love about retail?
I love the fact that retail is about making connections with people. As retailers, we provide products and services that help people in their daily lives, and we do our best to inspire them and get them to form an emotional connection and loyalty to our brand. Retail is fast-paced. There is a real do or die approach within the sector, which is invigorating because you are only as good as your performance yesterday. This forces us to continually challenge ourselves, challenge the relevance of our brand and create a constant pipeline of innovation that may excite our current customers and help attract new customers.
There is also a friendly yet highly competitive nature between retailers. We share information, talk the same language and support each other where we can; however, we are fiercely competitive, and we are all fighting for customer frequency and a unique tribal following from them. Retail is an extreme sport of daily invigoration and problem solving; I love that.
What excites you most about your brand?
Sushi Sushi has always been about precision and high quality. There are no gimmicks or tricks, it is just good, honest food that comes from timeless tradition as a foundation. I love the fact that our brand has a very solid foundation and still has so much opportunity for growth. Sushi is so incredibly diverse as it appeals to such a wide audience and the excitement comes from what appears to be an almost endless road of possibilities, growth, and diversification. The challenge is to pick and back the winners and not spread too thin or stray too far from what makes us great.
How did COVID-19 impact or change your business model?
Numerous changes came off the back of COVID for us. The first was the forced change in mindset to ignore the broader negativity, stress and challenges, and immerse ourselves and our entire management team in positivity, innovation and inspiration.
This focus completely helped us overcome the unknown and fear and, instead, drove positive momentum and change. We introduced an internal platform where we shared quick market insights highlighting what other retailers were doing and ideas on how we could improve ourselves.
We also focused on differentiating experiences for our customers, and we have since introduced small format stores that we call Yatais, which give us the ability to open many more stores and make us much more convenient. We have also worked hard to create much more contemporary new store designs and experiences, including the introduction of sushi trains into some of our larger format stores.
What business challenges have you faced so far this year?
It has come as a surprise to us that one of the larger challenges we have faced this year is the ability to attract enough team members to our business to help navigate our growth. Our current growth plan is very strong, and we are currently looking for hundreds of new team members to join the business in our retail stores and support office. This is taking considerable focus and was not a challenge we thought we would have this year.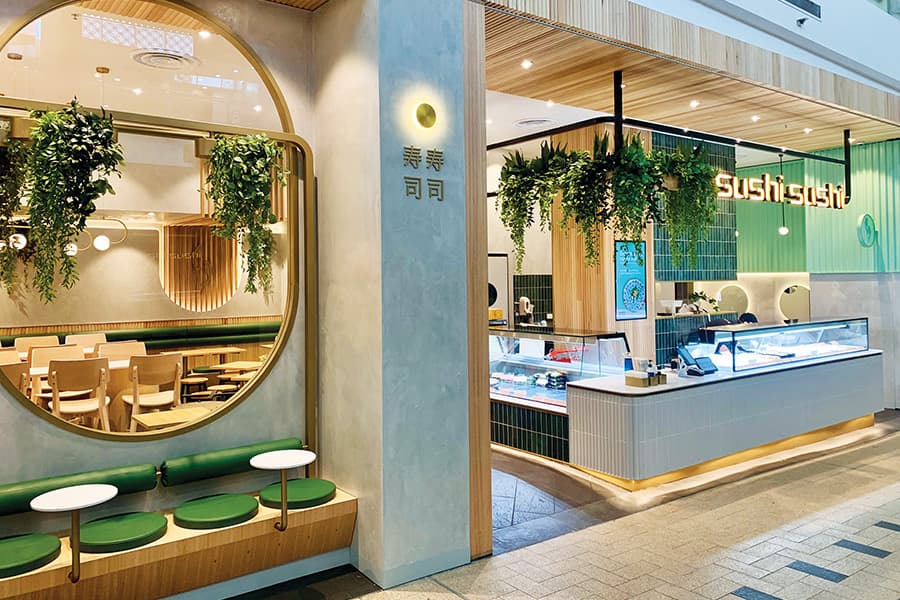 Where do you see the biggest opportunities for growth/what will you be focusing on?
National expansion is a huge opportunity for us – and becoming the most convenient sushi offer in the country. We are opening six stores in NSW before the end of June 2021, and this finally sees us return to having a proper national footprint. We will also be replacing our packaging, focusing more heavily on sustainability and sharing this with our consumers.
How important is it to continue investing in enhancing in-store experiences and supporting online orders?
Creating environments that people want to go to and stay in is critical, even if it is for stays of short periods. As a consumer myself, I am always looking for moments that bring me joy and, as a retailer, I feel an obligation to try and create those moments through the spaces we create, the environmental factors, the service and the food. Our aim is to leave a positive impression with people so that they share their experience with their friends and family.
In what ways is technology helping to provide better customer experience?
We try to collect as much data as possible. We have systems in every one of our stores that allow our customers to provide us with feedback and we also use Google Analytics tools and business applications that also allow us to track and monitor customer experiences online. All these touchpoints help us create the necessary changes in our business. We are also using third-party applications on our website to help us attract and drive online sales, as well as measure the internal customer experience using eNPS (Employee Net Promotor Score) monitoring.
What are the best landlords doing well?
The best landlords understand that we share a customer and that, as retailers, we require strategic and caring relationships and one that provides a mutual win-win relationship. The best landlords have gone to another level over recent times, taking the time to understand our business direction, our model, NPD (new product development) and future opportunities. The best landlords are challenging us and asking us to provide them with something new – rather than waiting for us to present something outside what we normally do – and this helps us stretch our own imagination.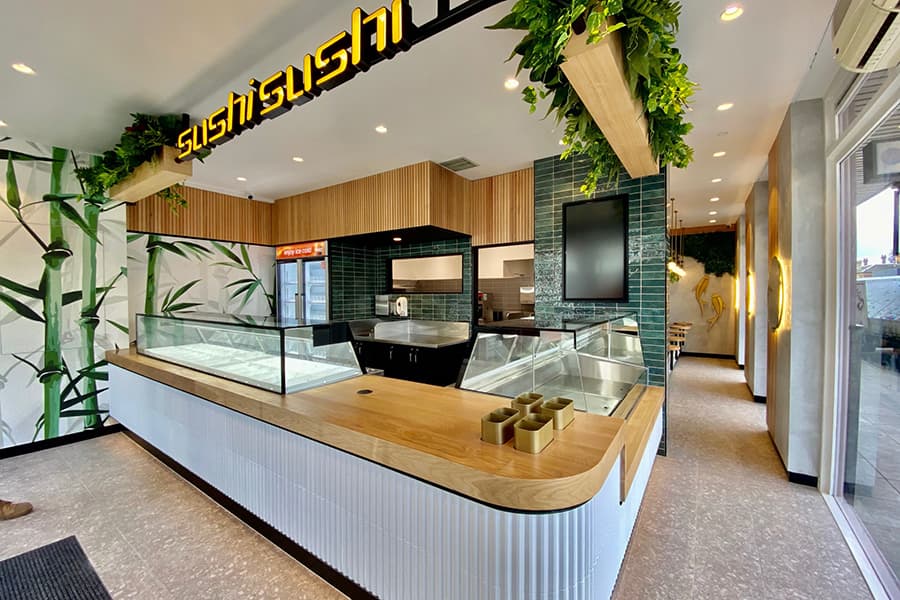 How has COVID-19 changed the relationship between landlords and retailers?
Our relationships with landlords on the whole have actually changed for the better. We had to have more detailed conversations and break down the 'us and them' barriers that can often form between landlords and tenants, as we were all working together to find a pathway out of a very tough period. Operating with respect and integrity has been critical, and that, coupled with a mutual willingness and an understanding of different perspectives, has helped us forge many stronger relationships.
What are the key ingredients that makes a successful retailer?
Firstly, you need to have a product or service that customers want. Regardless of price, customers want to feel great about their purchase and want to return again and again; and hopefully want to introduce new people to your business as they love it so much.
From the back-end, you need to ensure that your business is profitable. You have to understand the numbers and all of the factors that influence the sales and profitability. The best retailers are very open to listening and continually adapting and changing, with the intent of making it to the top of their mountain, even though you never really know how high that may be.
Focus on customer experience and creating a great culture within your own team so that you have the eternal engine that just keeps propelling itself forward.
Great retailers also continue to innovate, have an awareness of market trends, and keep their eyes and ears open for new ways to drive interest and excitement.

About Sushi Sushi 
Commencing in 1988, Sushi Sushi was the first business to offer healthy Japanese on-the-go meals in Australia and make it readily accessible through stores in shopping centres and high streets across the country. More than 140+ stores across the country have cemented Sushi Sushi as Australia's favourite sushi brand.
We are incredibly excited about our growth and our brand extension. We have more growth lined up for this year than any prior year and the internal momentum and excitement around this creates a really invigorating business. Over time, this will permeate all the way through the brand and into the hands of our customers. We are also excited to be launching a significant change in our business later this year that we hope will attract and inspire our customers and introduce something new to the category.

This article was first published in SCN Vol. 39 No. 2, CBD Guns 2021