The Shopping Centre industry is driven by people. It's the skills and expertise of the people that manage, develop and evolve shopping centres for their communities that creates this great industry. Shopping Centre News profiles a range of interesting people from the industry each week. This week, we speak to Rod Kennedy, Centre Manager at Lendlease's Caroline Springs Centre – CS Square.
What is your current role and main responsibilities?
Centre Manager at CS Square Caroline Springs, Victoria. With a team of four, my role is to lead my team, collaborate with key stakeholders across the broader business, foster healthy relationships with our retailers, steer the asset performance and ensure the asset is a safe place to visit for all.
How did you get into this industry?
Having spent 15 years in the consumer electronics industry, I was seeking something more challenging. Leveraging off my experience in retail and having an interest in commercial real estate, I secured a role managing Melbourne's International cruise ship terminal.

Tell us a little bit about your career.
My first job was a sales clerk for Teac Australia, processing orders for electrical retailers like Brashs, Waltons, Norman Ross and Myer. I was then promoted to Sales Representative and from there, I moved on to working at Electrolux and then later, Panasonic Australia. My first role in property management was at Station Pier in Port Melbourne, Melbourne's International cruise ship terminal, where I managed the terminal during the cruise season and terminal operations in the off-season. It was a most interesting and challenging role working on a heritage-listed asset, at around the time September 11 occurred.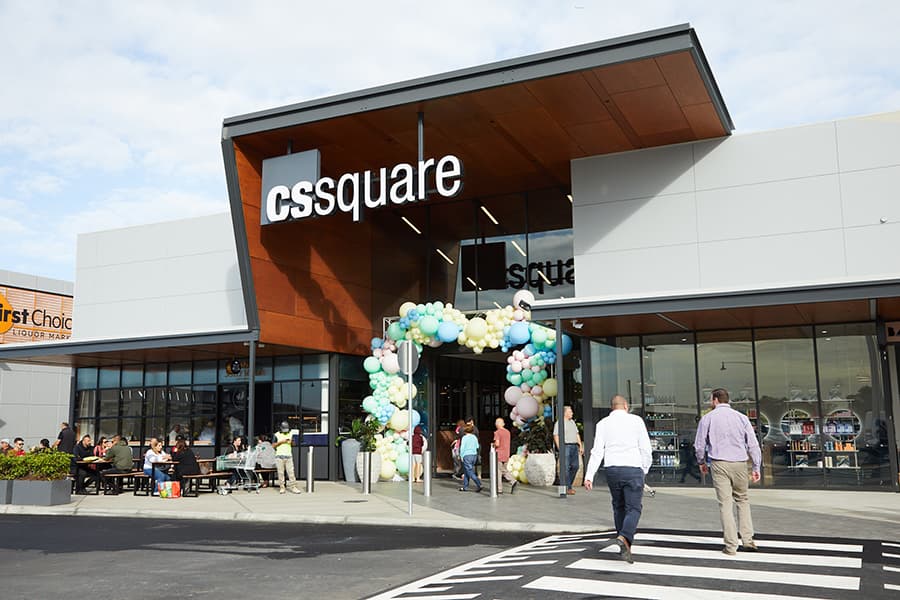 What do you love most about your job?
It's very rewarding being part of a team of people, working together and achieving the goals and outcomes we set out to achieve.

What motivates you?
It's a cliché, but every day is different; it's interesting, rewarding and challenging. That's what is motivating.

What makes a great Centre Manager?
Being adaptable, awareness of what's going in the trade area and steering the asset to evolve, listening to your team and peers, and understanding your customer groups including retailers, consumers and key stakeholders.
What is your most memorable moment of your career?
Chasing a deer (yes, a deer without antlers) that had escaped from a nearby backyard and was running through the shopping centre car park. Me, five police officers and a couple of tradies chased after the deer. No animal or humans were hurt in the recapture of the deer.
What has been your hardest career decision?
Getting out of my comfort zone and leaving the consumer electronics industry after 15 years and moving into commercial property management.
What do you think makes a successful shopping centre?
The right mix of retailers, a great team to manage it and being relevant to your market.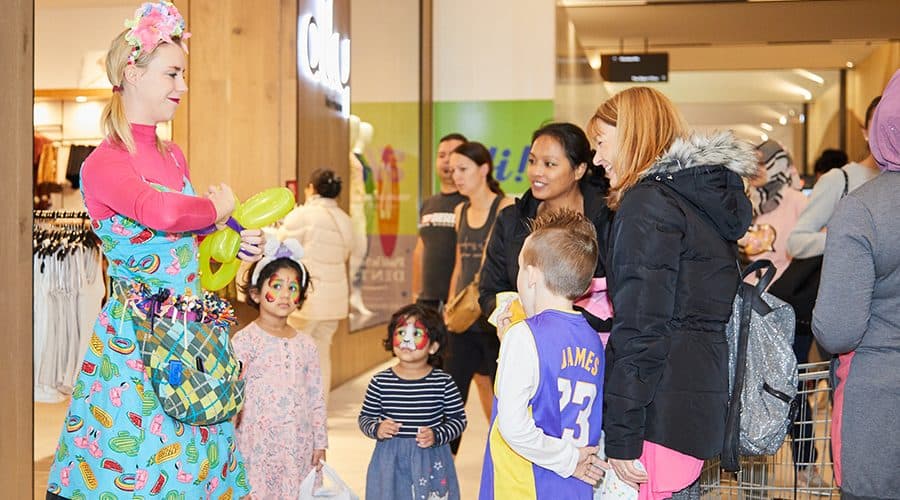 Which in your opinion is the best example of a good shopping centre, retail precinct or place?
Lendlease's Macarthur Square, Barangaroo and Sunshine Plaza are great examples of thriving centres and precincts – they have a terrific mix of retail, food, experiences and connection to community. Barangaroo has wonderful public spaces on the waterfront, Sunshine Plaza is soon launching its high ropes course and Macarthur Square is doing great stuff with its community. I'm also a fan of Westfield Coomera, which has a great mix of retail, fresh food, specialty mix and an awesome outdoor play area for kids with wading pools and adventure activities. Makes going to a shopping centre rewarding for everyone.
What are some of the trends you are seeing in the industry?
Retail is evolving faster than ever before, and landlords have been addressing the emergence of online trading for some time. I can see the gap between online and bricks-and-mortar is closing with shopping centres becoming more of an experiential and interactive place to visit, rather than just a place to visit as a consumer.
What three words best describe you?
Passionate, energetic, resilient.
How do you manage stakeholders?
Being mindful and respectful of their position and what their goals are. At centre level, we see things more through customers' eyes, whereas other stakeholders are connected with the centre for different reasons, so understanding those reasons and motivations is important.
Did you think you would end up in the role you are in now?
Never. I was certainly one of those kids that hung around the local shopping centre after school. Never thought I'd end up managing one.

What do you do to keep learning and growing in your career?
Listening to and observing my colleagues and peers, reading relevant industry material and visiting other retail outlets – be it a shopping centre, a market or bulky goods outlet.
What advice would you give to someone starting in the industry?
Understand who your customer groups are; consumers, retailers and owners. Collaborate internally and externally, and foster healthy relationships.

What advice would you give to someone wanting to get into centre management?
Get involved with every aspect of the asset, the broader business, understand it, ask questions and collaborate with your colleagues.
What innovation would you like to see implemented in the shopping centre industry?
I think we're heading in the right direction with centres evolving as an experiential and interactive place to visit, not just an outlet for retail offerings and the sub-regional asset being the hub of the community.
What's your favourite retailer and why?
JB Hi-Fi. It has an amazing back story. Founder, John Barbuto (JB) started the business in the Melbourne suburb of East Keilor in 1974 selling audio equipment, records and cassette tapes. He sold it to investors in the early 80s and JB Hi-Fi became the biggest retailer of recorded music and audio visual equipment in its day. It was sold again in the early to mid 2000s, acquired competitors, expanded and floated on the stock exchange. It is now one of the largest consumer electronics stores in the world.
Do you like shopping?
Yes, for food and wine. Also, Bunnings. But not for clothes!

What do you do in your leisure time to de-stress?
Gardening and cooking are both very challenging and rewarding. Golf is challenging but not always that rewarding, and travel.
What is the single most important quality you need to possess to be in this industry?
Never lose sight or respect of who your customers are – and resilience.