Retailers play a vital role in creating great shopping centres and community spaces. At Shopping Centre News we think it's important to showcase and profile retailers to our audiences. For this special feature (first published in SCN Vol. 39 No. 2), we asked Pippa Hallas, CEO, Ella Baché, to share her insights and comment on the challenges and the future of retail and shopping centres.

Tell us about your career and how you got started in retail?
My first retail job was at Just Jeans when I was at university. I loved the energy, helping customers and learning how everything worked for the store I was in and across the network. I have always been connected to retail; joining the advertising industry, I had so many great opportunities to work across numerous retail brands in my twenties and early thirties and now as CEO of Ella Baché.
What do you love about retail?
I love that it's about people; how they behave and what they love. It's always been a dynamic industry, I really enjoy that you can launch something new and get instant feedback from your customers. It's also such a creative industry; without this, you can't engage people. The future of retail is very exciting as it is changing so much with the growth of online and ecommerce. Technology has accelerated the pace of change in the past few years, which makes it so exciting.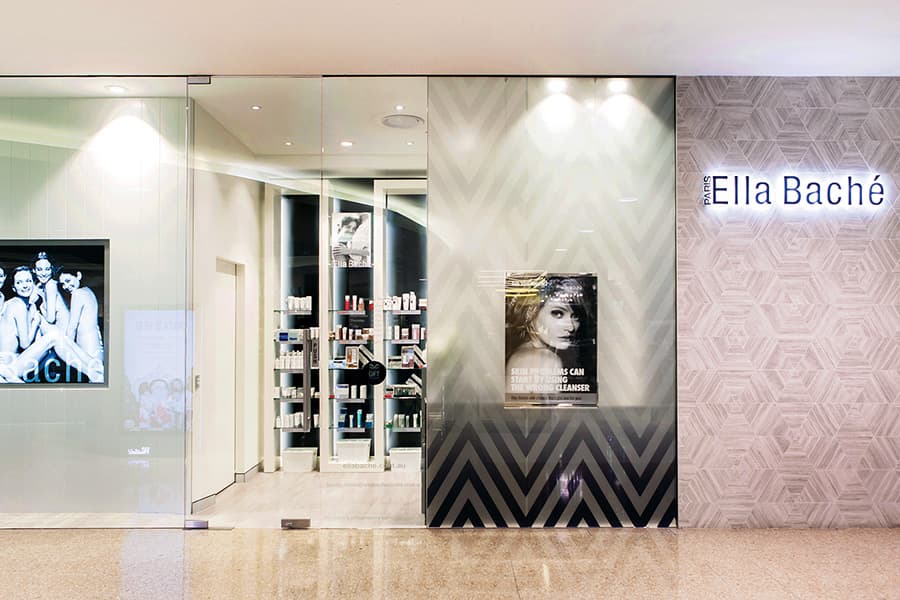 What excites you most about your brand?
At Ella Baché, we're committed to helping women feel confident in their skin. We do this by empowering them to understand what their skin loves – using our expertise to create personalised, expert skin solutions for maximum results – without the harm.
I love the Ella Baché brand, as everyone has a positive story about it when I meet them. It's a brand that is loved by so many Australians and has been built on the Australian lifestyle with a strong French and efficacious history. It's a brand and product that works – so people trust it – and it can work anywhere in Australia. We have stores in Darwin, to Tasmania and everywhere in between; it can work in high-end shopping centres or rural towns.
What do you look for when you choose a location to open a new site?
The store environment is really important – both outside and inside – the adjacencies, the traffic, the visibility, the type of building it is in or centre is key. We also need good air conditioning, plumbing and light, the right shape and size (80m2 is perfect) so we can perform remarkable services. The rent and landlord partnership is critical now and into the future – it needs to be a positive partnership and a sustainable rent.
How did COVID-19 impact or change your business model?
The government enforced a six to eight-week shut down of all beauty services in March 2020. This resulted in a completed shift in our business model, with the only channel available during this time being online. Fortunately, our customers shifted to our ecommerce, and continued to engage and shop with us through this period. We were also the first Australian retailer in our category to offer virtual services and build 120 virtual stores for our franchisees, so they had the opportunity to earn revenue during this time. Once the salons re-opened, the shift was much faster back to bricks-and-mortar than we anticipated and, while our ecommerce performance is much stronger than pre-COVID, the pendulum swung back to in-store very quickly. The salons were so busy in the weeks after they re-opened with so much pent up demand and have continued to perform really well into 2021 too.
What business challenges have you faced so far this year?
Apart from the COVID closures for our stores, we have found the biggest challenges have come from landlords not working together with our retail stores. There have been some that have been amazing, but others who have just not reduced the rent enough for the store's performance, especially when it has been out of the store's control. The biggest challenges have come from CBD locations, especially in Melbourne, where there is still no foot traffic.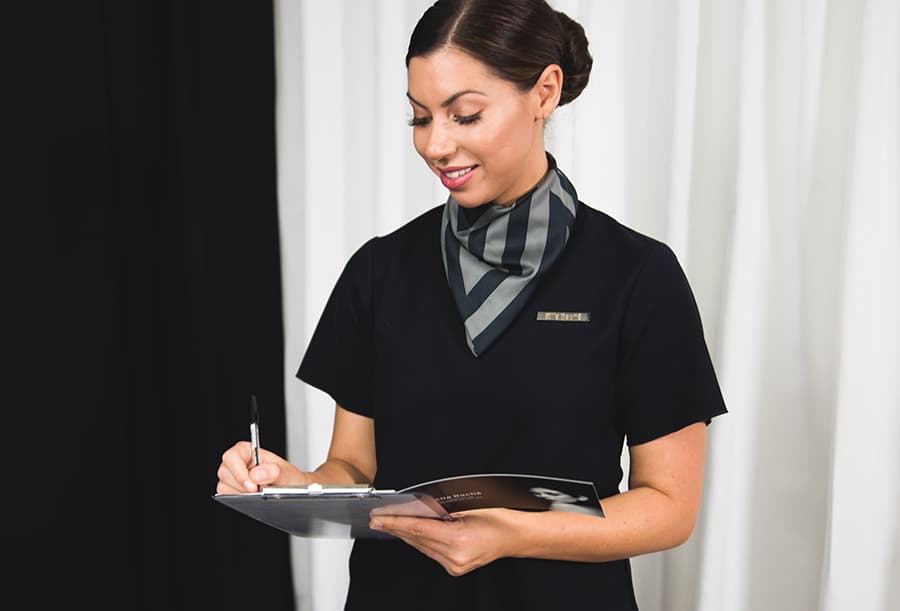 What are you looking forward to in 2021 and beyond? What are you most excited about?
This will be the year of focusing on our longer-term strategic plans, growing our digital channels, opening new salons and continuing to set ourselves up as an omni-channel business. We have lots of exciting new products and treatments in the pipeline that will drive some amazing results on the skin, and we are committed to a long-term roadmap towards sustainability and doing our best for the planet and people.
I am excited about the acceleration and impact of technology on retail and the customer experience. There are so many more cost-effective options available at the front and back-end of the business now that can improve both the customer experience and business efficiencies. I'm also excited about sustainability and the opportunity to drive improvements back to the planet and people. I have also embraced the change in which we will all work and live our lives with flexible working and connectivity.
Where do you see the biggest opportunities for growth/what will you be focusing on?
I believe that growth will be driven by creating an exciting brand and community for your customers. For us, it means empowering everyone to feel confident in their own skin, and we need to continue to develop deep and two-way relationships with our customers. We educate our customers on this in a very personalised way and our customers need to educate us just as much. We have always had an intimate relationship with our customers in-store and this needs to develop online too. The growth will come from connecting channels together, so our customers can move from one to the next seamlessly. There will be a strong demand for services and our model has been proven to be resilient now and into the future because of this. The back-end of businesses need to be driven by the customer and connected into agile, transparent systems to enable this to occur. We also need to continue to educate people in our network and office, as the world is changing so much; so having a curious mindset and growth mindset culture is key.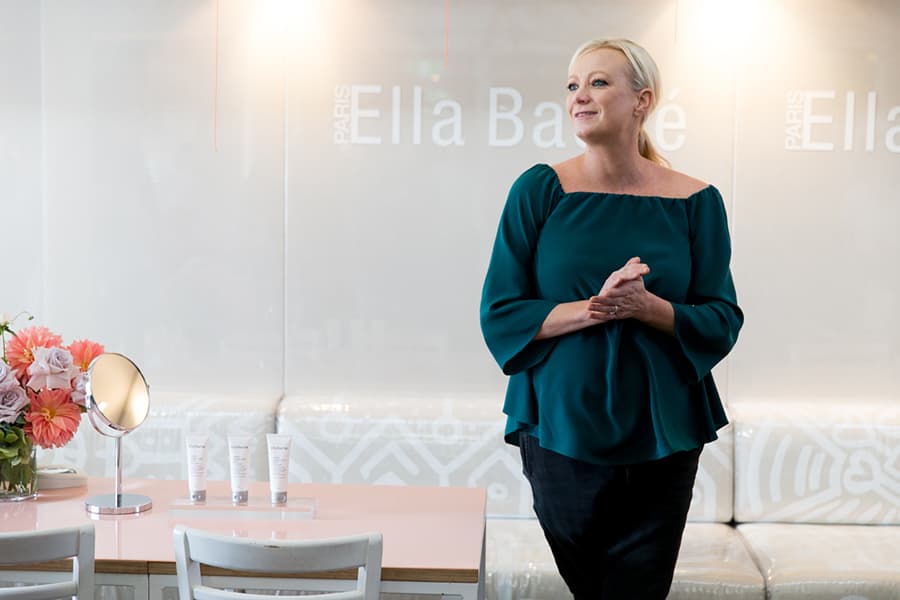 How important is it to continue investing in enhancing in-store experiences?
It is critical to invest in enhancing the in-store experience as well as online. It's not just about investing in technology but also investing in people. I believe you have to put the technology in the right places throughout the customer experience – and not replace it in the parts that really matter – as human connection will always have an important role. Product delivery also has to be fast, seamless and convenient, while the unboxing needs to be a fantastic experience that requires thought and creativity. The in-store experience can be enhanced by technology, but our people need to be motivated and passionate to add value in the right ways to our customers.
In what ways is technology helping to provide better customer experiences?
Technology will continue to enhance the customer experience through data, insights, connectivity, convenience and engagement. I always love being educated by our therapists, having a facial or massage, but now with technology, I don't need to book in via the phone; it can be online from my mobile, anywhere, at any time. Technology is also creating more personalised communication direct with the customer, which creates a stronger connection for the customer to the brand, products and services.

About Ella Baché
The Ella Baché story started in 1936 with revolutionary cosmetic chemist, Madame Baché. She was a modern woman – determined, intelligent and ambitious – who knew that improving the condition of a woman's skin could not only improve her overall appearance, it could also make her feel great and more confident about herself. Madame Baché recognised that the standard way of diagnosing skin types by dry, oily or normal was over simplistic. Instead, she moved skincare into a new era, where solutions were individually tailored, based on the skin's condition at a cellular level.

Ella Baché has become a uniquely Australian story, thanks to the inspiration of Edith Hallas. Married to Madame Baché's cousin, Edith brought Ella Baché to Australia in 1954, leading her on a lifetime journey resulting in the creation of one of Australia's most enduring and respected skincare companies. It is now the country's largest skincare franchise network, with products and services available in more than 150 salons nationwide.
This article was first published in SCN Vol. 39 No. 2, CBD Guns 2021