The Shopping Centre industry is driven by people. It's the skills and expertise of the people that manage, develop and evolve shopping centres for their communities that creates this great industry. Shopping Centre News profiles a range of interesting people from the industry, and this week, we speak with Nadia Bush, who recently commenced with Revelop to take on the role of Centre Manager at Tramsheds.
What is your current role and main responsibilities?
My current role is Centre Manager at the heritage asset Tramsheds at Harold Park, which is now owned and managed by Revelop. My role includes marketing, accounting and all the day-to-day management needs for this amazing property and its retailers as well as the coordination of our Sunday Markets held at the centre.
Can you tell us a little bit about your career and how you got started in retail?
My parents are property developers, builders and renovators, so I've always had an interest in property. During my childhood, I saw and experienced a lot from them – they inspired me with a passion for property at an early age and encouraged my interest to further my knowledge and to study a Bachelor of Business Property at Western Sydney University.
I started my professional career with Colliers International as an undergraduate, where I moved through Occupier Services, Retail Investment Services and Capital Markets teams. It was a fantastic way to start my career in commercial property and gave me a great understanding of the industry as a whole. I then moved into Retail Management at Colliers working on regional NSW and neighbourhood shopping centres including Norton Plaza in Leichhardt. I then made the jump to join the Revelop team as Centre Manager at Tramsheds.
What has been your hardest career decision to date?
The hardest decision was making the move from Colliers to Revelop. I loved my Colliers team and was sad to leave them, but I was ready for the next step in my career.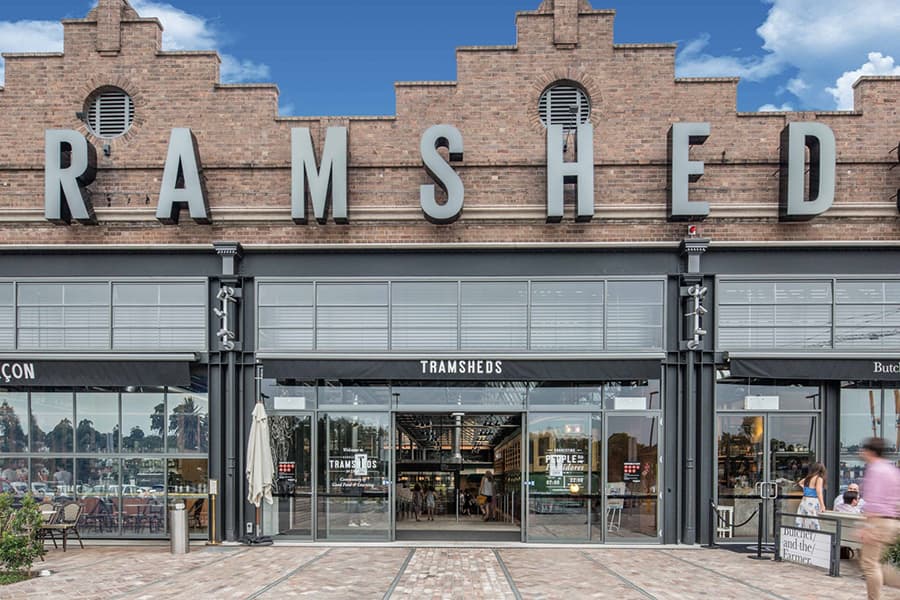 What do you love most about your new role?
I love the opportunity to work with such fantastic retailers and businesses. The people I meet and work with everyday have such vast industry knowledge and experience, I just love every second of it!
In your opinion, what makes a great Centre Manager?
To be a successful centre manager you need to have fantastic organisational skills and a real passion for what you do every day. Ensuring that you can be empathetic to your retailers' positions is also very important, especially in the past few difficult years, as many retailers were in such a volatile position.
Who in the industry inspires you?
My Uncle Luke has been a tremendous guiding hand as a leading figure in the property industry. Luke Greenwood was up to recently the Head of Property in a global role for Lend Lease. He continues to be a valuable mentor to learn from as I grow in my career.
What motivates you?
I am motivated by growth and achievement. Having the ability to help people through my work is also a great motivator of mine.
What elements do you think make a shopping centre thrive?
Shopping centres thrive by ensuring they have convenient and quality options for shoppers; the right tenancy mix, high-quality centre facilities and service are important factors, as well as being able to engage with the local community. A convenient place for locals to come together is really what makes a shopping centre successful. You need to make sure the offering meets the needs of the immediate community for a centre to thrive.
What is the single most important quality you need to possess to be successful in this industry?
The most important quality to be successful in our industry is charisma and a can-do attitude. Skills can be taught and developed, but the right attitude towards getting the job done is really what we need.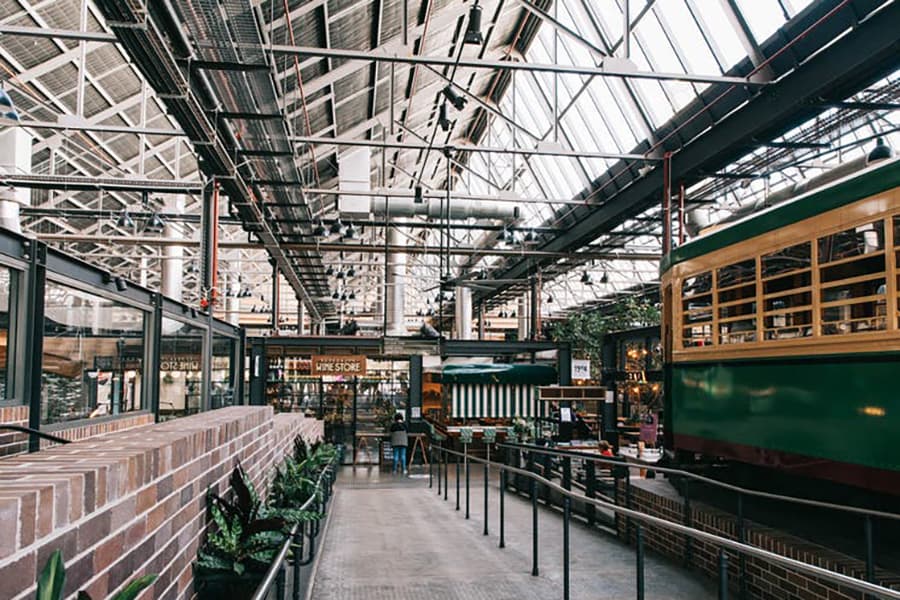 How can landlords and retailers work together to get the best outcomes?
Through a trustworthy partnership. Landlords and retailers need to be able to have constant and open communication about the expectations from both parties. The ability for both parties to follow through on agreements will also lead to success in most outcomes. Trust is key to this being a success.
What innovations would you like to see implemented in the shopping centre industry?
I believe that the property industry could come together more to promote and educate on the growing importance of sustainability. Shopping centres especially have so much potential to promote sustainable building and then operating of the centre and each individual business within it as well. Electric vehicles is a big industry movement which we can expect to see a lot of more of in neighbourhood shopping centres in coming years.
What excites you most about working in the shopping centre industry?
The shopping centre industry is exciting because even during the hardest past couple of years through these turmoiled times, retail has remained strong, and now that we are slowly coming back to 'normal' you can see the life coming back into shopping centres. I believe that they are an asset which will always be relevant. I am excited to grow and learn how to optimise trade within the industry in years to come.
Which in your opinion is the best example of a good shopping centre, retail precinct or place?
A shopping centre that has stuck out to me for its sustainability aspects and design is the mixed-use development at Burwood Brickworks. It really has redefined sustainability in retail, and I think that this is the direction we all need to be focusing on.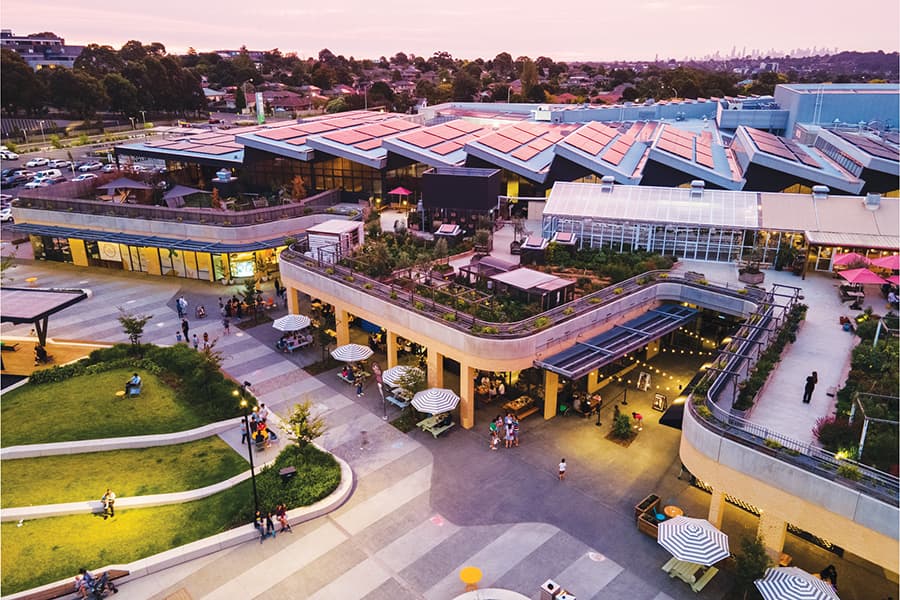 What local or global brand do you think is the one to watch and why?
A brand I have always found interesting to watch is McDonalds and their property development and investment branch. I have always found the fact that the global company owns thousands of pieces of real estate around the world, and makes more from their property portfolio than any other income stream very exciting and something I would love to be able to be involved in one day.
How do you keep learning and growing in your career?
There is always something to be learnt from anyone person you work with or speak to each day. I am constantly learning through experience, studying my field and speaking to industry experts. Never stop asking questions! I don't think I will ever stop learning.
What advice would you give to someone starting in the industry?
Always own your space, listen to those around you and learn continuously. I would also urge young industry professionals to never be afraid to ask those who have much more experience than you for mentorship or advice. Having mentors and friends in the industry is the best way to progress and move forward.
What's the best piece of personal or professional advice you've ever received?
Always believe in your own personal ability to get the job done. With the right motivation you will always be the right person for the job. Self doubt is a waste of your thoughts and will eat into your potential.
Three words that best describe you?
Driven, reliable and an independent thinker.
Do you like shopping?
Of course! It's almost hard to avoid with the amount of time I spend in shopping centres these days!
Want to be profiled? It's the perfect time to share your career and experience which connects all of us. Contact: editorial@shoppingcentrenews.com.au