The Shopping Centre industry is driven by people. It's the skills and expertise of the people that manage, develop and evolve shopping centres for their communities that creates this great industry. Shopping Centre News profiles a range of interesting people from the industry each week. This week, we speak with Michael Hariz – Director of Partnerships and Commercialisation, Integrated Investment Portfolio at Mirvac.
What is your current role and main responsibilities?
I am the Director of Partnerships and Commercialisation, focusing on building new business platforms, revenue growth and strategic alliances across Mirvac's Integrated Investment Portfolio division. I am focused on unlocking the value of Mirvac via new uses, new experiences and on leveraging our unique value proposition across multiple asset classes which include, retail, build to rent, office, industrial and residential.
How did you get into this industry?
I have always had a passion for entertainment, property and retail. While living in Dubai I had the wonderful opportunity to be part of some of the largest projects across Retail, Events and Strategic Partnerships which is where I formed a strong connection to the industry. On my return to Sydney, I gained more direct experience in Retail, leading a team to drive maximum value for our assets, while also curating the appropriate tenancy mix across the centres.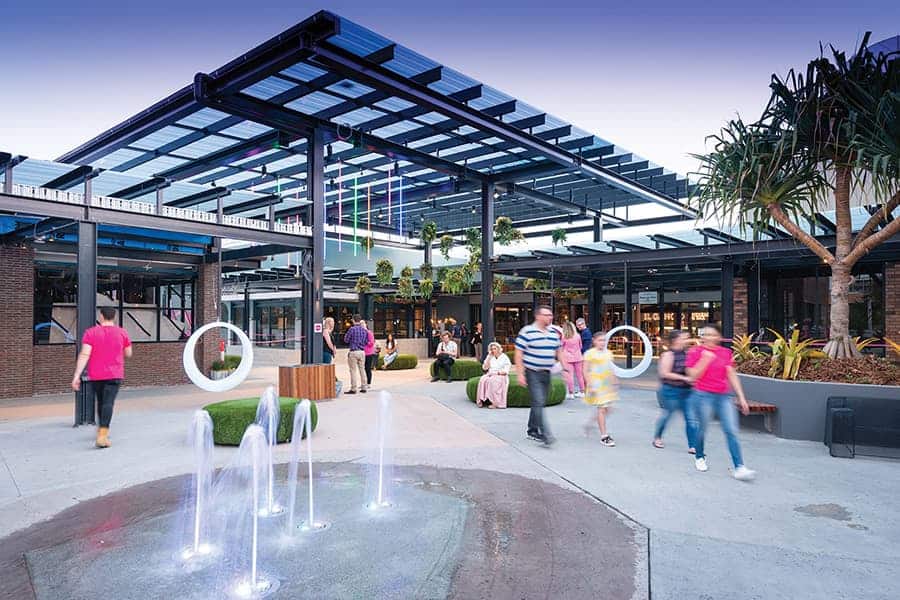 Tell us a little bit about your career…
I started my first formal job in Castle Hill with a circuit board design, manufacturing and engineering company. I moved to Dubai in 2002 for 11 years working with experiential agencies, government bodies and global brands to bring programmed events  and experiences to life.  When I returned to Australia in 2013, I joined Scentre Group in a senior leadership role before joining Coca Cola Amatil to strategically lead and deliver state revenue growth plans across retail channels. Since joining Mirvac in 2019 my focus has been on building long-term partnerships with brands to deliver authentic engagement opportunities that enhance the customer experience, while driving value to all partners.
What do you love most about your job?
People!  I thrive when liaising with a wide range of stakeholders to find solutions that deliver favourable outcomes. The ability to unlock bespoke new partnerships that are not confined by the conventional lease process provides us the ability to unpack holistic multi-faceted initiatives beyond physical space.  Having a cross-disciplined business that can access a diverse customer across all property segments is an exciting and unique value proposition that Mirvac holds. The ability to engage customers at home, office, shopping or to and from work provides scalable and significant partnering opportunities. Overlay this with Mirvac's ESG commitments. What isn't there to love about my job!
What makes a great Director of Partnerships and Commercialisation?
I have always been a strong believer of understanding the intricacies of your people and of your business partners. Mapping out how you provide solutions that are measurable and valuable to all stakeholders is something I have prioritised throughout my career.
What is your most memorable moment of your career?
It is difficult to say as I have had many wonderful experiences throughout my journey. If I was to choose three highlights, one would be winning a multi-year contract to deliver programs for the 'only' Ferrari theme park in the world and the second, the World Economic Forum. Both were unforgettable and self-rewarding moments, where I had the opportunity to see such large scale programs come to life. More recently, Mirvac's focus around Retail as a Service and the rollout of We Show and We Make across our portfolio is a clear testament of how physical space can be utilised to incubate new retail, while removing the common barriers of entry new retailers frequently face.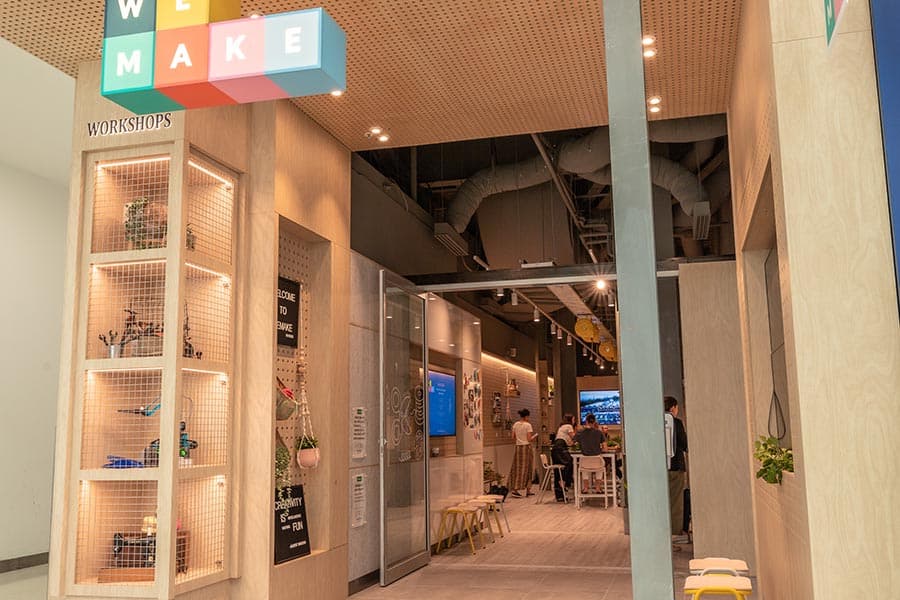 What do you think makes a successful shopping centre?
This has changed significantly over time as customer expectations have shifted. Convenience, personalisation and urbanisation are important while engraining and supporting the local community in which you operate in.
As consumers shift to alternative shopping measures an 'always on' approach, providing new uses, new services and experiences is key. It is also important that we embrace the digital landscape in our centres and look for new ways to partner with progressive brands.
Which in your opinion is the best example of a good shopping centre, retail precinct or place?
The writing was in the wall in 2008 when Dubai Mall opened, as they set the standards by providing a mixed-use destination where you could work, live and play all in one district. Fast forward 20 years and I think trends toward an integrated mixed-use precinct delivering convenience will be at the core of future developments. Mirvac's new South Eveleigh precinct is a great example of a place where retail, office, innovation, art, entertainment and lifestyle all comes together.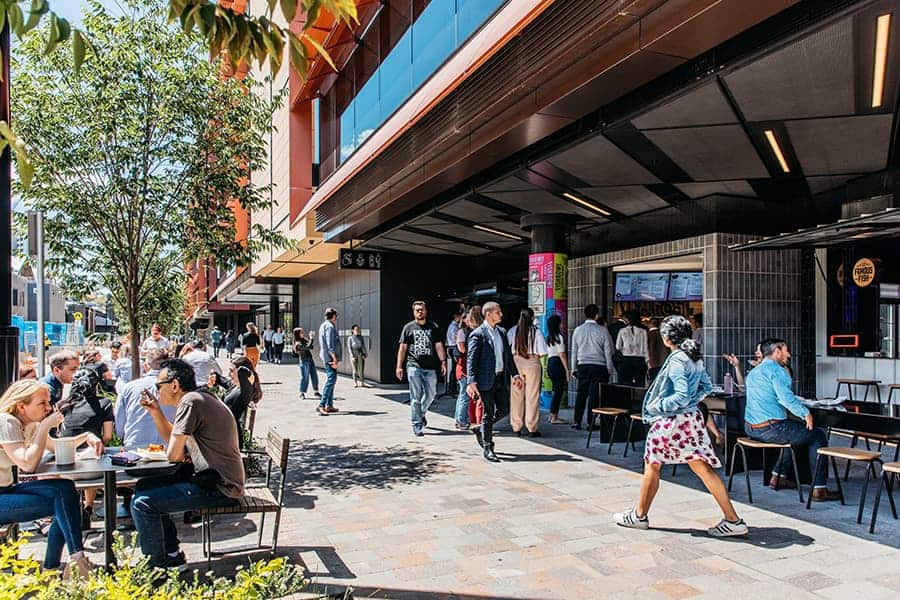 What are some of the trends you are seeing in the industry?
Sustainability, experiences and convenience are three key themes that continue to be at the forefront of conversations. Customer and partner expectations have shifted rapidly over the past 18 months across these segments, particularly around the circular economy and the environmental impact of consumer's products. At Mirvac, we have been accelerating our retail model for some time to be more sustainable and experiential through new programs like WeShow and WeMake and by procuring 100% renewable electricity across all 16 shopping centres.
What's three words that describe you?
Adaptable, optimistic, family man.
How do you manage stakeholders?
I was fortunate enough that early in my career I had a great leader who encouraged me to over communicate, be transparent and respectful to all stakeholders, and clearly manage expectations. However I still haven't mastered the art of managing my smallest and most valuable stakeholders (my 2, 4 and 6 year old children).
What do you do to keep learning and growing in your career?
We are fortunate today with endless information at our disposal. I enjoy reading reports written by industry leaders and frequently listen to podcasts based on growing businesses and trends. My most recent was Shopify: Tobias Lütke – How I Built This with Guy Raz.
What advice would you give to someone starting in the industry?
Respect the rich history of the Property and Retail sector but don't get too content. Branch out of your comfort zone and challenge the status quo.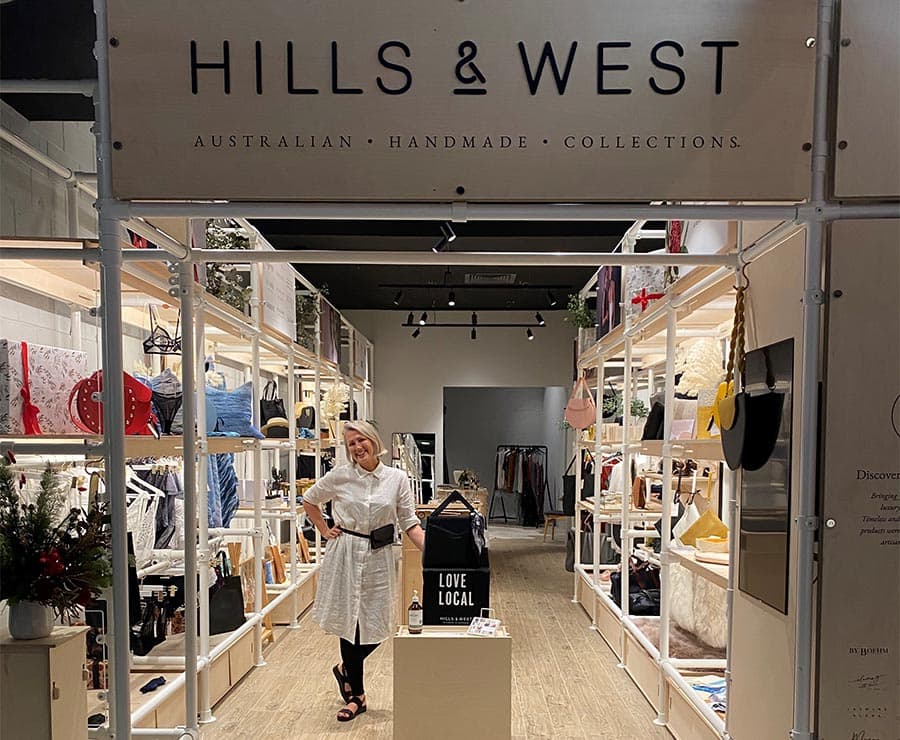 What advice would you give to someone wanting to get into partnerships?
Building partnerships is not simply about transactions, it's about fostering relationships, providing reciprocal value and maintaining integrity. Not all partners are right for you, and that is okay.
What do you do in your leisure time to de-stress?
I enjoy spending quality time with my family, anything to do with ocean and most sports. So whenever possible I try to switch off by enjoying some sun, salt and sandcastles.
Do you like shopping?
Shopping unaccompanied, yes. Shopping with my beautiful wife… not so much.
Have you worked in another industry and then come back to shopping centres?
Yes, I spent some time with Coca Cola advertising and events, however my passion for property and retail keeps bringing me back to the industry.
What is the single most important quality you need to possess to be in this industry?
A flexible mindset. As the industry recalibrates to the new norm, determination, refreshed thinking and a willingness to adapt to change and accommodate consumer expectations, trends and behaviours will be key.
Want to be profiled? It's the perfect time to share your career and experience which connects all of us. Contact Belinda Daly: belinda@shoppingcentrenews.com.au