The Shopping Centre industry is driven by people. It's the skills and expertise of the people that manage, develop and evolve shopping centres for their communities that creates this great industry. Shopping Centre News profiles a range of interesting people from the industry – this week, we speak with the Founder and Managing Director of Mintus – Mel Hazzouri.
Mintus is a family-owned property investment firm that has grown from a residential focus to specialising in retail and commercial developments and investments. Founded in 2012, it owns, develops and operates a number of properties in New South Wales and Queensland with sights set firmly on an Australia-wide expansion.
How did you get into the industry?
I started in residential building and then residential development, but saw an opportunity in the retail market to do something different.
The first centre I bought was Miller Central in south-west Sydney about 10 years ago, which I still have in my portfolio today. It was a steep learning curve, but I quickly learnt the asset class and surrounded myself with the right people to make it work. We approached things differently, the first of which was to better understand the community's personality, uncover the key drivers and characteristics that define a centres catchment and then act on them. We look to provide welcoming retail destinations where all generations can come together and create new experiences each day.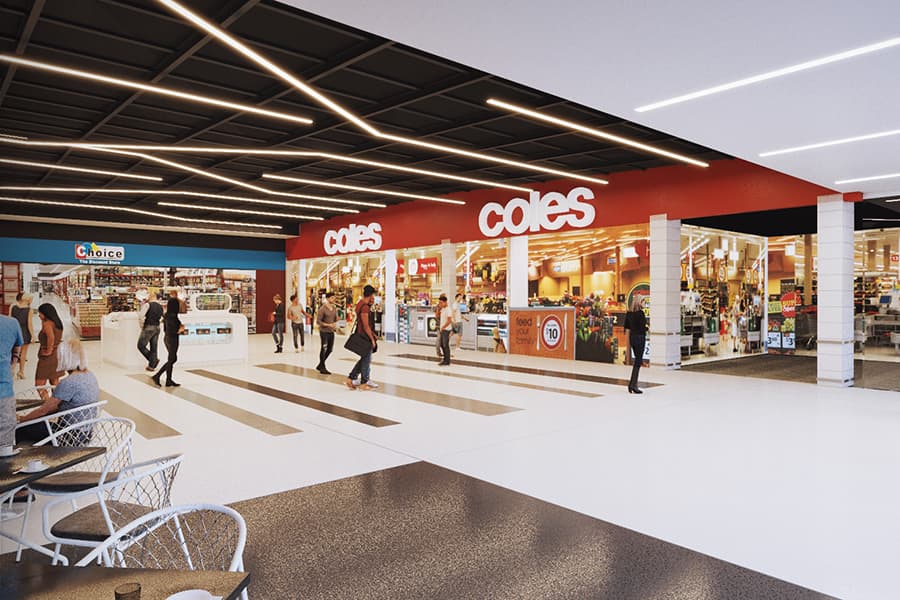 What advice to give to someone wanting to build or own a retail/commercial portfolio?
You must have passion and a lot of energy because it takes dedication, ambition, and a lot of hard work!
What's three words that describe you?
Passionate, hardworking and loyal.
What motivates you?
To prove to everyone that nothing is impossible or out of reach.
What do you love about your job?
Proving that anything is possible and achieving this with my equally passionate team.
What makes a great boss?
I don't believe in this title. I believe in partnership with my staff, being honest, direct, and leading by example. Being proactive and involved with the wider team has contributed to the success of Mintus.
What makes Mintus different?
We are all about family. We serve families in our community and our team operates as a family. All members have an equally important role. There's no hierarchy, we keep it real and simple, which delivers a good business acumen. We are a hands-on company that works collectively and collaboratively with each other to achieve results and great assets.
We also partner with exceptional retailers to help deliver the complete package to better serve the community. It's more than just bricks-and-mortar. We aim to create offerings where you can find convenience and delight in your everyday life. It's about the joy you get from being together. Our family is your family, and it's simple – we thrive when they do.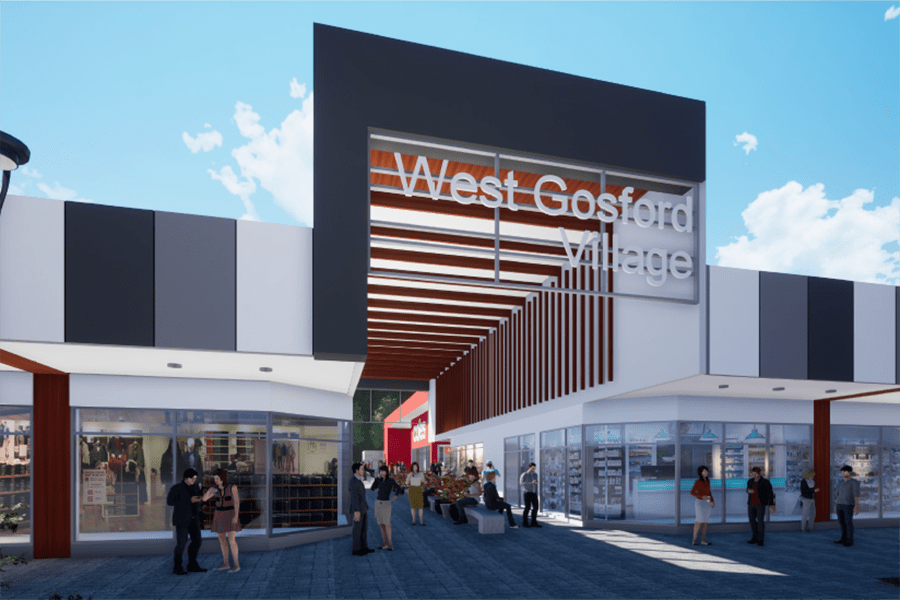 Can you tell us about your development pipeline?
2022 will see the completion of two centres in our portfolio being West Gosford Village in NSW and MKT Square Deception Bay in QLD. Both Centres experienced years of inactive development and refurbishment under prior ownership before we purchased them.
West Gosford will open early in the new year featuring a brand-new Coles store, together with 23 specialty retailers, childcare centre and Hungry Jacks Pad site. West Gosford Village has a unique position in the market with high exposure to passing traffic. The redevelopment will finally see a community-based centre tailored to the local demographic. The final stage of MKT Square Deception Bay in Queensland will also commence early 2022 seeing the addition of a new Coles Supermarket to the existing centre, featuring Woolworths and Dan Murphys. MKT Square is in a growth area of Brisbane's northern suburbs and presents an amazing opportunity for our existing and new retailers to position themselves next to one of the only duel anchored neighbourhood centres in the area.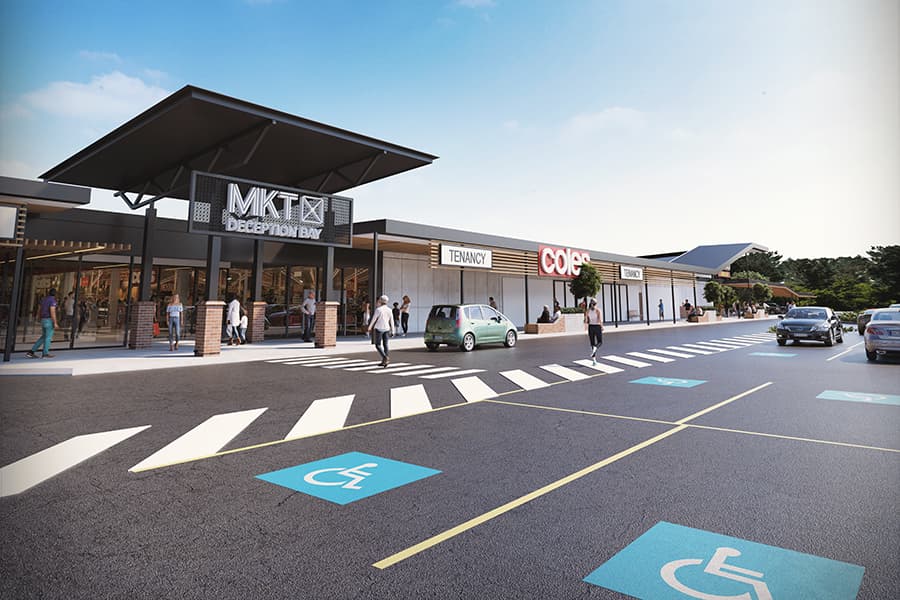 In addition to our retail pipeline, we are also refurbishing and launching our recent purchase of Glades View Business Park in Sydney's suburb of Gladesville. The asset features more than 18,000m2 of high-quality office and warehouse space with large amounts of parking, amenity and spectacular views.
We also recently received approval for a boutique Hotel development in the beautiful Jervis Bay, south of Sydney. The area features some of the most amazing beaches in the world and we saw an opportunity to provide a different level of accommodation that wasn't necessarily provided for in the market.
What's your best success story in your portfolio?
They all have a similar story, we purchase and turn around distressed assets, adding value and creating great convenience based centres which is at the heart of what we do.
How can landlord and retailers work together?
Partnerships – the more you partner and work together, the stronger each partner will be. It's also a case of 'doing'. Many owners, be that private or institutional, have grand plans or promise works but never deliver. A tenant wants to see action, improvement and completion which quickly builds trust between us and a tenant.
What's been your hardest career decision?
The initial leap of faith from a residential builder into commercial property and more so into the retail shopping centre asset class. It took great courage and belief in myself to make this happen and I've never looked back.
What is the single most important quality you need to possess to be in this industry?
Passion and commitment. Money can't be your only motivator as you will not succeed.
What do you do in your leisure time to de-stress?
Friends and family are very important to me. I like to spend time with them and have a laugh. It's all about balance and keeping it real!

Contact editorial@shoppingcentrenews.com.au to be featured.