Retailers play a vital role in creating great shopping centres and community spaces. At Shopping Centre News we think it's important to showcase and profile retailers to our audiences. For this special feature (first published in SCN Vol. 39 No. 2), we asked Mark Newman, Managing Director of Dymocks, to share his insights and comment on the challenges and the future of retail and shopping centres. 
Tell us about your career and how you got started in retail?
I have been involved in retail for more than 30 years. My first experience of retail was with a disrupter of its time, a men's fashion brand in the UK called Hackett. It was a unique business that started selling repurposed luxury tailoring that captured a key fashion trend in the mid-1980s in London. I then moved into luxury goods retail with the second biggest global luxury group Richemont, where I worked in various roles from product management, to marketing and eventually to Regional Managing Director level. I was lucky enough to work in Japan and across Asia Pacific, based in Hong Kong for many years, before making Australia my home. More recently, I have had the pleasure of working in the book industry.
What excites you most about your brand?
Dymocks' goal is to grow its store network and to become the leading omni-channel retailer of books and related gifts in Australia. Dymocks is an iconic brand here in Australia, with more than 140 years of history. We talk a lot about innovation these days, but any brand that has been around for 140 years must have innovated and changed many times during that time to stay alive. We are in another one of those phases of innovation and change, and that's very exciting to be a part of. I am new to the book industry and I can see that there are some really exciting opportunities ahead of us. During COVID, people have rediscovered reading and it is up to us to make sure that those people continue to do so. The book industry is full of people who love books and love reading and it is very special to be part of that community.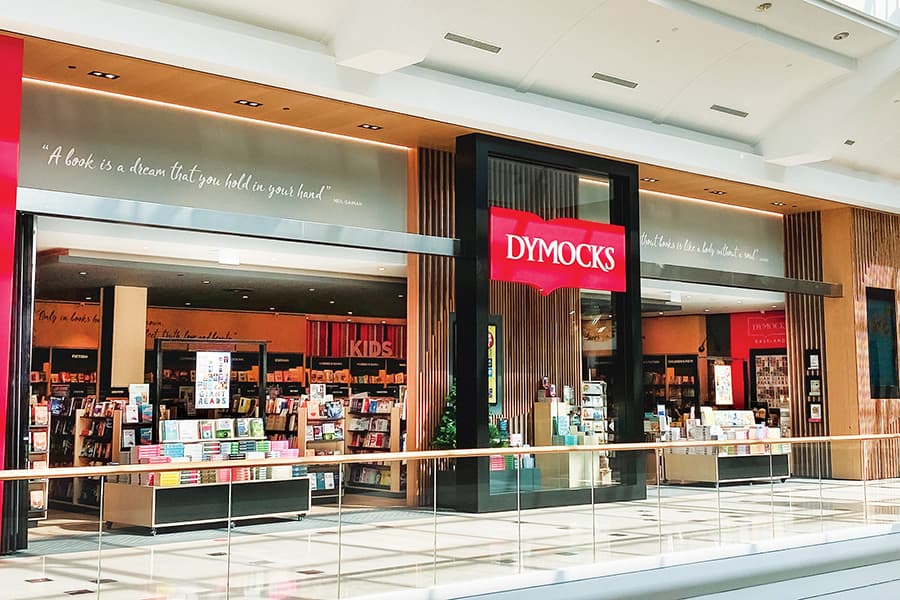 How did COVID-19 impact or change your business model?
After the initial shock of the announcement of the pandemic and store closures at the end of March/April 2020, when we reopened, we saw a strong increase in customers who were shopping with purpose. This led to an increase in not just traffic, but also average transaction value. 
The stores that saw the biggest increase tended to be those in more suburban and regional areas as the shift to work from home began. Conversely, this impacted our CBD stores negatively, which presented challenges as those stores tend to be our larger format stores with the highest rents. 
Like all retailers, we also saw a huge increase in our online business. This trend continued throughout 2020 and into this year. What this has meant is that we have had to re-think what the optimum size of a CBD store is, while also recognising that work from home for some people, some of the time, may be here to stay and therefore traffic levels may not get back to pre-pandemic levels. It has also meant that we have accelerated our omni-channel plans significantly.
Where do you see the biggest opportunities for growth?
The biggest opportunities for growth for us, are through an expanded store network; we are still under-represented in several states and in offering a true omni-channel experience for our customers. We are a network of locally owned and operated franchised bookstores, all under the umbrella of an iconic nationally recognised brand and are able to utilise that store network and online store to allow our customers to shop when they want, where they want. The other big opportunity for us is in extending our range of book related gifts.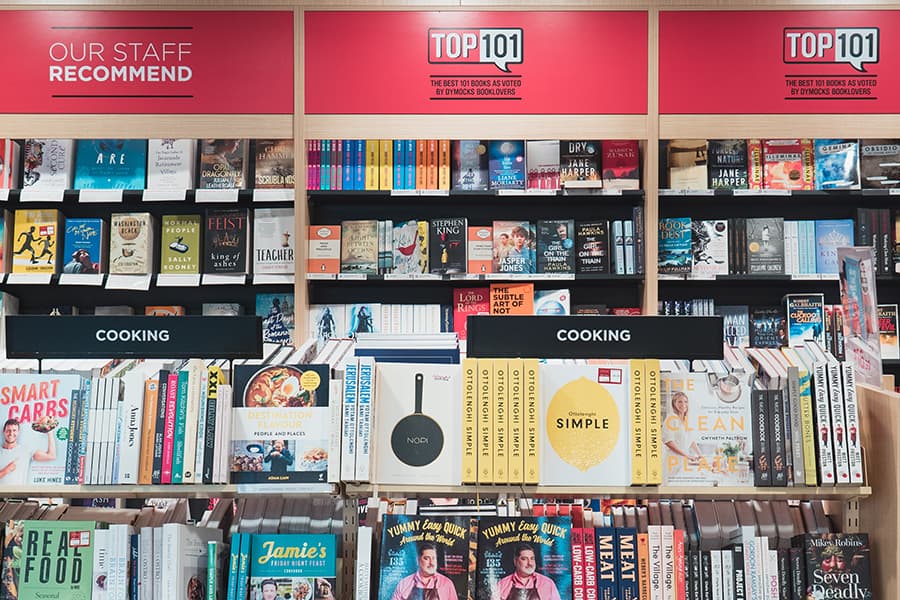 How important is it to continue investing in enhancing in-store experiences and supporting online orders?
Very important and this is a big focus for us. As mentioned above, harnessing true omni-channel is a priority for us, and we have a unique opportunity, being a franchise network. Our franchisees have always been passionate about customer service, knowing who their customers are and going out of their way to help order and deliver their books, whether that's through, phone/email orders, home delivery, curbside pick-up etc. Click & Collect, fulfil from store, order in store, are all part of our customers' expectations today and areas we continue to invest in.
In what ways is technology helping to provide a better customer experience?
Apart from the obvious benefits of customers being able to shop online or in-store and have their items delivered to a location of their choice or to pick those items up from multiple locations, we are investing in technology in-store to help customers find what they are looking for more easily, make recommendations and to speed up checkout.
Looking ahead to say the next five years, what does your future store format look like?
I believe that stores will have adopted technology that will look after customers who know what they want when they walk into a store, from product finders, to add-on items to self- checkouts. This will free up sales staff to spend time with customers who are looking for recommendations, suggestions, are buying gifts etc. Stores will offer adjacent products and services and will become places that some wish to be in and out of quickly and others will want to spend time browsing. They will also need to be either carbon neutral or moving very quickly in that direction.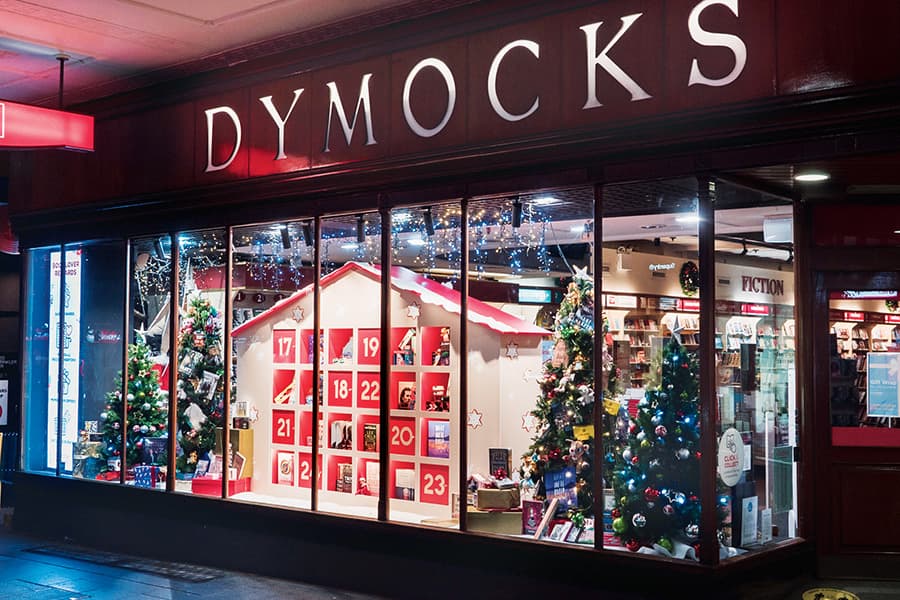 How has COVID-19 changed the relationship between landlords and retailers?
There has been a shift in mindset that was forced by the pandemic where both landlords and retailers recognise they are in this together and need to work together more collaboratively in the future. Both now recognise that good times and bad times must be shared equally.
What do you think shopping centres need to be, going forward, to remain relevant?
They need to be communities. They must be places that people want to go to, to spend time, hang out with friends, dine, exercise and be entertained – not just somewhere to go to buy a product.
About Dymocks
The origin of the Dymocks flagship store on George Street, Sydney – Australia's greatest bookstore – goes back to 1879 when young William Dymock commenced business as a bookseller in nearby Market Street. In 1922, the Dymock family purchased the site of the old Royal Hotel in George Street upon which was built the historic, Art Deco landmark Dymocks building, completed in 1930.
In 1981, John Forsyth, William Dymock's great nephew, decided to take over the company, selling his own successful printing and publishing business. As Chairman of the Dymocks Group of Companies, John Forsyth wished to preserve the company's heritage and great bookselling tradition while making sure it constantly reinvented itself  and kept abreast of the changing Australian market.
In 1986, the Dymocks Franchise System was set up, allowing people to have their own piece of this great bookselling tradition. Since this time, Dymocks stores have been successfully opened throughout the country. Following the opening of a store in Hobart in 2000, Dymocks opened its flagship store in Melbourne's CBD in 2001 and in Brisbane in 2002 – completing the line-up of flagship
stores in all states.
This article was first published in SCN Vol. 39 No. 2, CBD Guns 2021