The Shopping Centre industry is driven by people. It's the skills and expertise of the people that manage, develop and evolve shopping centres for their communities that creates this great industry. Shopping Centre News profiles a range of interesting people from the industry each week. This week, we speak to Lyn Gray who is National Director – Real Estate Management (REM) at Colliers International. 
What is your current role and main responsibilities?
Since joining Colliers International in July 2015, I have been promoted from State Director, Real Estate Management (REM) to National Director REM.  I currently lead the REM team of 31 Property, Centre and Facility Managers, and support staff. I have been responsible for the enhancement of the service platform delivered by the South Australian (SA) REM team, including restructuring the operations of the South Australian team to ensure a consistent high performance service is provided.
I have also expanded the range of services offered to clients and tenants to include Project Management, Engineering, Operations and Consultancy advice. I ensure the SA team provides a proactive and strategic service to its client base, whilst adding value to the client's bottom line. Since leading the SA REM team, there has been significant year on year growth across the REM portfolio, achieving a record breaking year in 2018 and again in 2019. The REM team successfully manages many retail assets, including a number of major shopping centres.
How did you get in to this industry?
At 19, I noticed a great role advertised with Knight Frank (Commercial Real Estate) and applied. The role was as an administrative assistant based at the iconic Adelaide Central Market in the management office. Successful in obtaining this role, my property career started, even though I didn't realise this at the time.
I thrived in my first property management role and I've grown from there, always learning, over the last 26 years. I quickly found I had the right skill mix and enthusiasm to be a good leader and people manager. I joined Colliers International in 2015 and have been responsible for the South Australian Real Estate Management Team of 31 people.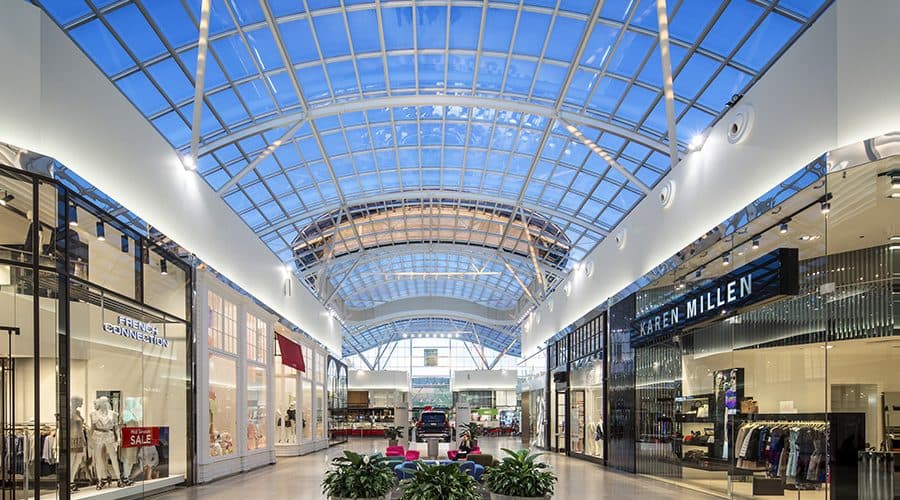 Tell us a little bit about your career
Having worked in the South Australian property industry for over 25 years and I am an enthusiastic, committed and results driven professional with extensive experience working at a senior level, driving the execution of all facets of property including Asset Management, Development, Leasing, Marketing and Strategy.
After starting my career at Knight Frank, I moved into a General Manager role with a private family, Cohen Group, who are iconic in the South Australian property market.
While there we took what was a family business to what is today a medium-sized private company. I joined Colliers International in 2015 to lead the SA Real Estate Management team, and since joining I've been responsible for significant growth, tripling the size of the team and profit while enhancing the service platform delivered by our SA REM team.
I have enjoyed being directly involved in consultancy on a number of the shopping centres, using my many years of experience in retail project development, including completing a $100 million dollar retail development of Burnside Village Shopping Centre. Working with industry experts by having been on the PCA Retail and Shopping Centres Committee.
Prior to joining Colliers, I worked with another property agency, some boutique companies, and for many years with Cohen Group, a large private owner in the Adelaide property market, as General Manager of 50 + assets including their flagship asset, Burnside Village Shopping Centre.  I've achieved the following to date:
Completing a $100 million dollar retail development of Burnside Village Shopping Centre.
Establishing a risk analysis of the business and turned around several non-performing assets to obtain positive outcomes.
Successfully implemented a three year plan on staffing, policies and culture, which saw the company grow from a small to medium size business.
Successfully opened two newly built shopping centres in 2014.
Mitigated risk associated with financial and public liability for all assets.
Achieved significant cost savings in expenditure and company overheads.
Strategic Board Member for a shopping centre JV Ownership Group.
I have won several awards, including:
Gold Shopping Centre Award
Operational / Promotional Awards
Presentation Awards
Also a runner up in the PCA Property Professional of the Year 2018 and I am currently a member of:
PCA Retail & Shopping Centres Committee
PCA 500 Women in Property
Have you worked in another industry and then come back to shopping centres?
I've always worked in property but focused on different asset classes at various times in my career. Initially my focus was on retail but then I moved into purely working with commercial high rise offices for a period of time. Gradually the portfolio mixes skewed to include more retail and my current National Director role spans retail/office/industrial asset classes, but my heart still lies in retail.
What has been your hardest career decision?
Making a call to stay in SA and establish my career here when I had offers interstate.
Staying in SA for family reasons and because I believed there was plenty of opportunity and challenges in the SA market, and I know I have a lot to give to my home state.
What do you love most about your job?
Seeing the results of my hard and strategic work. This is coupled with a quiet confidence that there is a great platform to work with, which enables my team to achieve even more while being challenged and having fun in a professional manner.
My role enables me to mentor others and I find it so inspiring to see others I've mentored thrive, accomplish things for themselves and build great careers.
What do you least like about your job?
When you have planned a strategy for an asset/client you know will succeed, but have trouble convincing others and coming up against constant roadblocks.
Demanding hours are challending at time as the world of property never sleeps, so it is always difficult to strike that work/life balance.
What motivates you?
My personal vision/mission is to work hard, make a difference and be there to work with others to change perception. To give back over the coming years and to make a difference to others' lives.
Realising that I can open doors and having the confidence to take the lead and create opportunity. Understanding this gave me a much greater confidence in my own abilities and in turn assisted me with identifying my own true abilities.  This realisation comes after three years of significant growth in the SA business I lead, and I am so inspired about how bright the future looks with this more strategic operational leadership belief in my capability.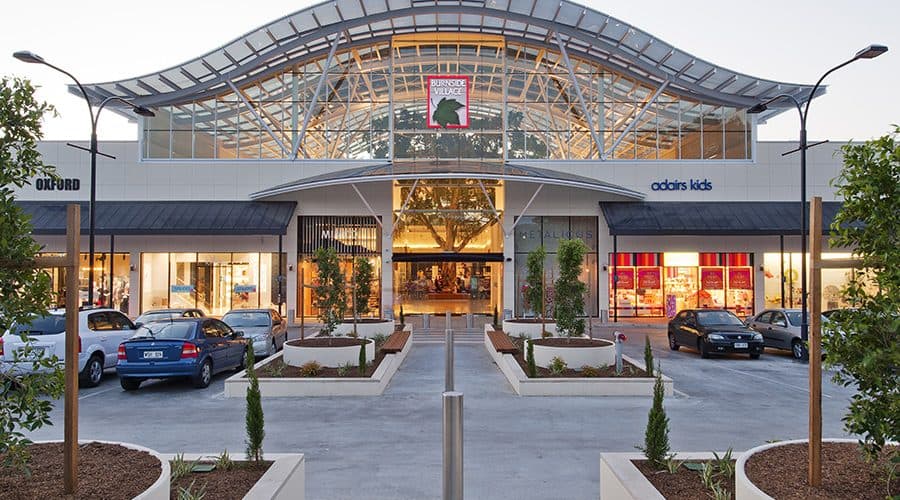 What makes a great National Director?
Promoting confidence and energy within my team where they feel empowered and challenged. My philosophy is based on open communication and respect, and a supportive team culture. I want my staff to fulfill their potential and develop their true career path with my support. Leading by example, striving for excellence and challenging my team to do the same to get the best out of themselves. I do not tolerate laziness or dishonesty, and I want my staff to be proactive, find solutions and think outside the box rather than depend on me for all the answers.
Encouraging a great team culture and collaboration where staff feel supported and empowered to grow. This is what makes a successful team and when great results are achieved.
The greatest asset of an organisation is its staff. That drives me to intimately know the members of my team, their strengths and weaknesses and how to encourage them to achieve their best. Identifying staff that have the potential to advance and supporting them to reach their goals, coupled with offering a clear path to achieve it within the organisation. Mentoring staff so they can change or develop areas of specialty. I truly get joy out of seeing my staff excel and want their hard work to be rewarded.
What do you think makes a successful shopping centre?
A good strategy
The right retail mix
A centre that presents well
A proactive owner
Good marketing
Community involvement
Which in your opinion is the best example of a good shopping centre, retail precinct or place?
Burnside Village because it is a high performing centre with a good mix of retail and F&B. The owners have had a distinct strategy for the centre and invested in a $100m redevelopment, which I was involved with.
Chadstone is my pick nationally as it is the biggest shopping centre in Australia. I think it manages to find the perfect mix of retail, F&B, services and entertainment with cinema and dining. With the addition of a hotel and office tower, it creates an attractive package for customers.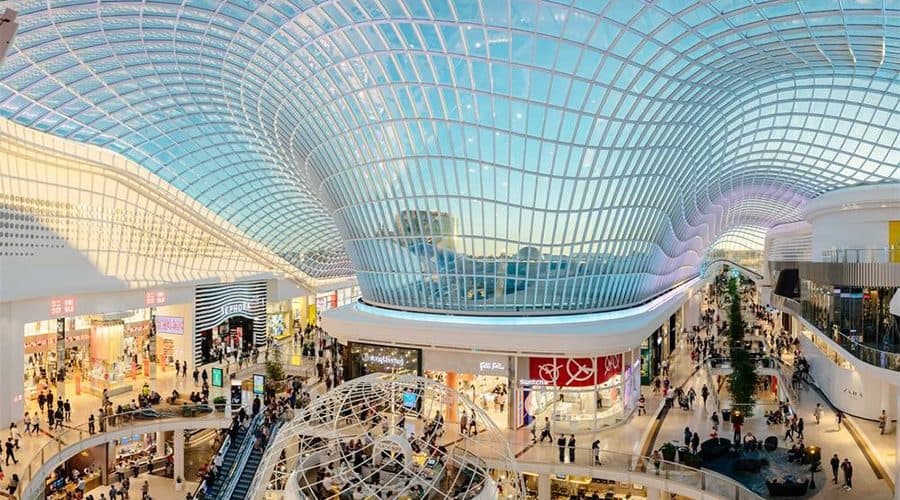 How can landlords and retailers work together better?
Landlords and retailers should communicate and build a collaborative relationship where they understand the strategy for the shopping centre and have a joint focus to maximise its value. Developing the right strategy and understanding each other's perspective, will see both parties performing well together.
What are some of the trends you are seeing in the industry?
Online purchasing which is slightly increasing year on year, is experiencing particular growth currently due to the COVID-19 situation. Bricks-and-mortar are still important and appeal to a large demographic that likes to browse and try items on.
F&B with discretional spending has been large over the past few years and although at present a number of F&B operators are not open due to COVID-19, they will return quickly when they are able too.
Shopping centres that are an entertainment hubs rather than pure retail. They're popular, draw people in and help to increase dwell time within the centre. Studies have shown that more time in the centre, means more spend.
How do you manage stakeholders?
Listening and allowing all stakeholders to speak. I have an open-door policy and believe no question is silly. Often these questions are things someone else hasn't thought of or that they are too afraid to ask.
Having a client work through a process or strategic thinking on a property is a must. Clients need to be heard and have a say in the asset in which they have invested. It is important to get their understanding and feedback.
We had a situation where a member of my team felt they were not being heard. I worked with them for 1 hour each week face to face outside of the office environment, to assist them with their communication style and allowed them to feel more confident in their approach to their peers and stakeholders.
The tone of the team is set by the culture of the company and the attitude of the leader, I work to the highest of standards and values with an incomparable work ethic and passion, and work with the team to follow my example. Reinforcement of a hard working, positive, supportive team structure based on trust and honesty.
The team know hard work and high performance are rewarded. A key facet of my management style is trusting my staff to do the right thing and encouraging self belief, giving them the liberty to operate independently and not micro managing. A structured approach and the right tools and support enable my team to be a high performing, cohesive unit. I find that when you respect and value your people, they do the right thing and go the extra mile for you if they respect you as a leader.
I have put in place a bottom up management structure that empowers staff at all levels to contribute and have a positive voice and effect on the whole group. Since leading the South Australian Real Estate Management (REM) team, there has been significant year on year growth across the REM Portfolio, achieving another record breaking year in 2019. It is a testament to the team and the management style/culture.
Did you think you would end up in the role you are in now?
I aspired to my current role, and knew hard work could get me there. My role focuses on strategic growth and people management. These are areas I thrive in and enjoy so it is the ideal position for me, combining my property knowledge, networks and mentoring skills.
I also enjoy accelerating the success of our clients and people.
What do you do to keep learning and growing in your career?
Staying abreast of industry trends, continuing to use and grow my networks, and keeping my finger on the pulse of where opportunities may develop.
Surrounding myself with industry experts and mentors. Nick Mavropsi, an industry leader in Asset Management and Sustainability, has been the defining influence as my professional mentor. An industry leader, Nick exposes me to out of the box thinking and provides a different perspective. I have been fortunate to have Nick's guiding hand, expertise and calming influence for over 20 years, and now he is working alongside me again as a Director in the Real Estate Management team. He has contributed to my successful progression as a leader and understanding staff as individuals, not just employees. He has always instilled confidence and a great belief in myself and my work, and he emphasised the importance of always being accountable and honest in all my dealings. Nick has had a huge impact on the success I have achieved in my career and also influenced my values and management style.
I am also very fortunate to have a number of mentors within the Colliers business including our Managing Director of Real Eastate Management, our Head of Retail Management and our SA State Chief, regularly offering sage advice and guidance. I welcome the different perspectives and experience my mentors provide and value having such a supportive inhouse network.
What advice would you give to someone starting in the industry?
Hard work and perseverance pays off in this industry. Gain as much experience and knowledge as you can, and find a mentor within the industry. Believe in yourself and always be accountable and honest in all your dealings.
What advice would you give to someone wanting to get in to property?
Read and learn from experts in the industry, listen and be a sponge for information and work hard. Walk retail, whenever you can and understand all facets of retail, including strategy, leasing, marketing and financials.
What's three words that describe you?
Hardworking, Fair, Empathetic
What do you do in your leisure time to de-stress?
Family is a passion of mine, and I'm always conscious of balancing work with family and being flexible with both aspects.
What's your favourite retailer and why?
Zara, as I was personally involved in the first store that opened in SA.
Do you like shopping?
Yes, doesn't every female?
What is the single most important quality you need to possess to be in this industry?
Resilience.
Want to be profiled? It's the perfect time to share your career and experience which connects all of us. Contact Belinda Daly: belinda@shoppingcentrenews.com.au