The Shopping Centre industry is driven by people. It's the skills and expertise of the people that manage, develop and evolve shopping centres for their communities that creates this great industry. Shopping Centre News profiles a range of interesting people from the industry each week. This week we speak to Lachlan McKernan, Assistant Marketing Manager who has a busy role running the exciting marketing activity and activations for one of the most dynamic CBD centres in Australia – Melbourne Central.
What is your current role and main responsibilities?
I'm the Assistant Marketing Manager at Melbourne Central. My main responsibilities entail driving PR for the centre, managing our owned communications and running our Central Sessions music program.
How did you get in to this industry?
It was the right opportunity at the right time. I've always loved brands and working to understand consumer behaviour, combining that with the iconic nature of Melbourne Central was really appealing.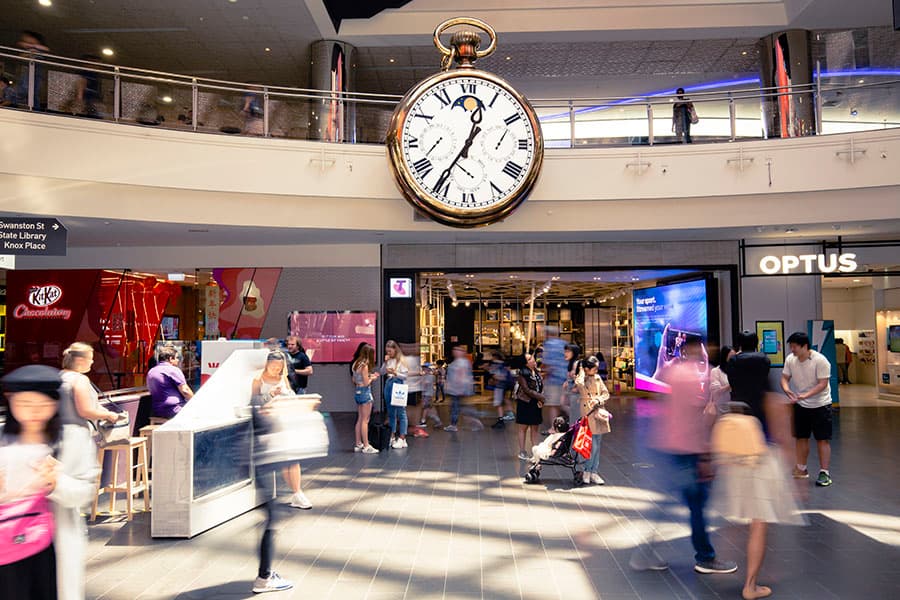 Tell us a little bit about your career
I've been deliberately broad throughout my career. I studied Public Relations and started off working in media at Network Ten and then moved into brand strategy consultancy before landing at GPT. My hope is that being able to draw on experiences from different environments enables me to deliver value to our marketing function from a different perspective. With how fast the retail industry is moving, I've found it useful to understand the business from a few different angles.
What motivates you?
Ideas and a bigger picture. There's nothing more motivational to me than a really clear strategy to stand behind and execute against. I feel like it's incredibly valuable for marketers at all levels to have a clear understanding of the business priorities and then how the marketing strategy answers those challenges to connect with customers.
What makes a great marketing team?
Having a clear strategy that answers to the goals of the business and then executing on that strategy in a way that is unrelentingly focused on connecting with customers. As consumer attention becomes increasingly fragmented, brands need to be brutally simple and clear about who they are and then constantly activate and behave in ways that reinforce that positioning to customers.
What do you think makes a successful shopping centre?
I think the best shopping centres are really answering a community need for which they serve. Whether that is Melbourne Central which delivers first-to-market and best-in-class retail experiences for an urban consumer or Chirnside Park which delivers a great mix of both supermarket selection and local produce for a suburban customer, they're both serving the communities that they operate in.
Which in your opinion is the best example of a good shopping centre, retail precinct or place?
It would be easy to say Melbourne Central, which is a place that I've loved coming and spending time since I was coming to Daimaru with my family as a kid. But the more interesting answer actually comes from a recent holiday to Bali where I was really impressed and interested with the stores that retailers were cleverly dividing up into different uses to allow for multiple revenue streams and underpinning this all with some really strong brand work. I think there are some lessons there for Australian retailers about starting from a customers' perspective and then building products and experiences that cater to them.
What are some of the trends you are seeing in the industry?
Probably not as buzz-worthy as some trends but I think returning to a service model in-store is a really important trend. As online takes market share, retailers need to provide a compelling reason to visit physical stores and I think well-trained and enthusiastic staff play an enormous part in this. I've noticed particularly that Platypus have done a fantastic job of this with their new flagship store at Melbourne Central. Combining the great product selection they've curated and their expansive new fit-out with such a great in-store team, they're really on to a winning formula.
What do you do in your leisure time to de-stress?
Playing Australian Rules Football is my release. I love having a run around with friends and working towards a goal as a team. Should listen to my own advice more, but any time I get to away from screens is a good chance to re-set the mind also.
What's your favourite retailer and why?
My favourite is Nike, I love their product and think they're doing a really good job responding to challenges from around the industry. Whether it's partnering with celebrities, delivering immersive experiences to launch new products or aligning with social causes they're always placing themselves in the conversation and building on their already world-class brand.
Do you like shopping?
I do like shopping on my terms. I am a mission shopper, most likely to be spotted power walking between Nike and JB-Hifi.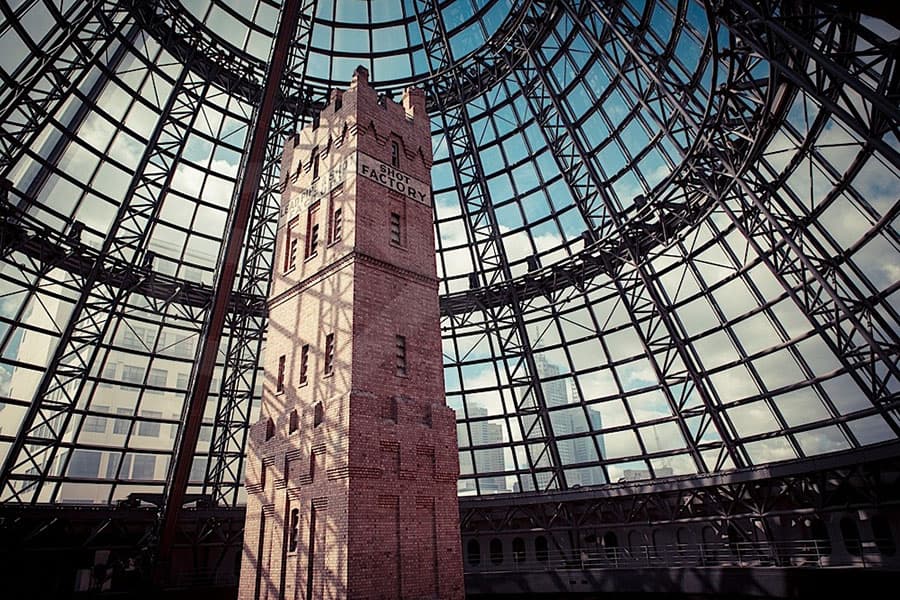 What is your most memorable moment of your career?
Launching the Central Sessions series for Melbourne Central. This is a series of regular pop-up music gigs in and around Melbourne Central which allow us to produce some really relevant content for our young audience. The connection between our customers and music is something we've noticed and are really glad to being delivering back to them with something they genuinely enjoy.
On a personal note, coming up with the concept and then having the support of GPT to execute it was as rewarding and exciting as it gets.