The Shopping Centre industry is driven by people. It's the skills and expertise of the people that manage, develop and evolve shopping centres for their communities that creates this great industry. Shopping Centre News profiles a range of interesting people from the industry each week. This week, we speak with Julian Ackad, Managing Director of Spectrum Retail Group. Julian founded Spectrum Retail Group in 2017 because he believed there was a better way to build, own and operate retail assets.
What is your current role and main responsibilities?
I'm the Founder and Managing Director of Spectrum Retail Group. Our business studies retail networks and market trends; then identifies gaps and secures, designs and develops high-performing retail businesses. We're a natural extension to the real estate division of major retailers in Australia. We aim to be a trusted partner. I feel the main part of my role is to keep our business and everything we do centred on our values, especially as we grow. We care about our people, we care about our tenant partners, and we care about customers and the community they live in.
Can you tell us a bit about your career?
My career started at the end of 2006, just as I had completed a Bachelor of Business (Property) from Western Sydney University. I landed a graduate role in property with Woolworths Limited, which was the start of a terrific eight years with Woolworths. In that time, I was able to hold several key roles in the property team and learn from some truly great people. I managed the roll-out of Woolworths Petrol stations across five states in Australia – this was a formative time for me, managing strategic network planning, acquisitions, design and development. In five years, I was responsible for 35 new store openings and a further 70 sites secured for the pipeline.
After being 'tenant side' I decided it was time to go to the 'landlord side' and learn from developers, and I took a leap on my own as a retail developer. With limited capital behind me, I accepted a four day a week contract role with Hungry Jack's managing their NSW/ACT roll-out. This role helped with cash flow and taught me a lot about the fast food industry. After two years with Hungry Jack's, I founded Spectrum Retail Group, in partnership with Stamford Capital Australia who provide all our project funding.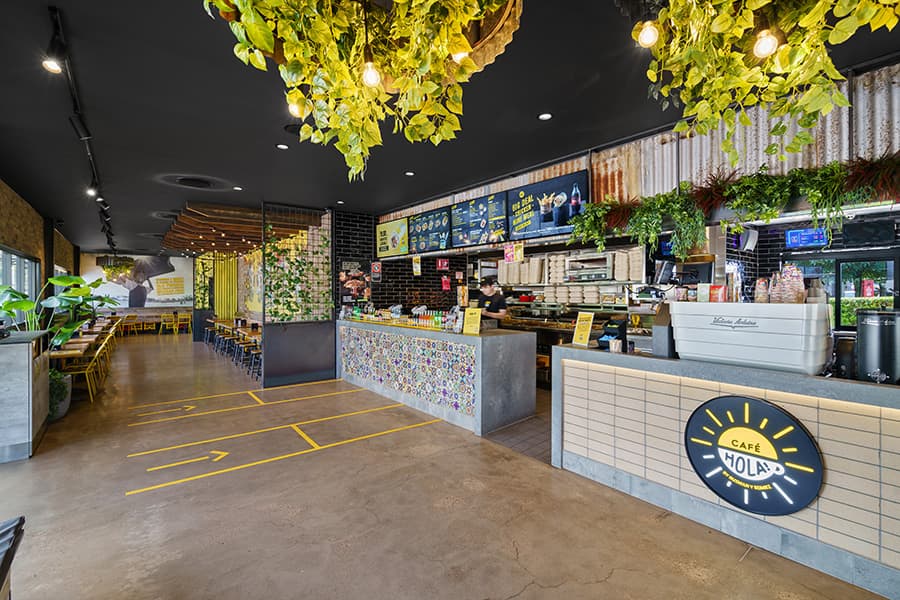 How did you get started in the industry?
As a teenager, I had an entrepreneurial side and knew I didn't want to work in a 9-to-5 job I didn't like, only to retire old, unhappy and unhealthy. Determined to take a different path, I left school at the end of Year 11, started full-time work and kept my casual job in the evenings in the kitchen at Red Rooster. Working two jobs and saving just about every penny, I invested in shares under my mum's share account, then moved my entire $40k share portfolio – my life savings – into my first property purchase at the age of 18. A year later, I realised that the unit I had bought had risen in value by an amount that exceeded the total earnings from my two jobs that year – that was the spark that ignited my passion for property. I decided to learn everything I could about property and started consuming books, and eventually led me to enrolling in a property degree.
What makes a great Managing Director?
The role of Managing Director is similar to the captain of a ship. It's crucial to be aware of the prevailing weather, to know where you're going, to look ahead while being aware of the condition of the ship, to keep your eyes open, to listen to the wind and adjust the sails accordingly. A good captain also looks after his people.
An MD needs to wear many hats. In one meeting we're creating a marketing plan for the business, the next we're reviewing budgets and P&Ls, the next we're negotiating a lease or contract, the next we're solving a site layout, the next we are speaking with Council about a development application. You need proficiency across many disciplines. Also never be afraid to say, "I don't know" and ask lots of questions — never stop learning!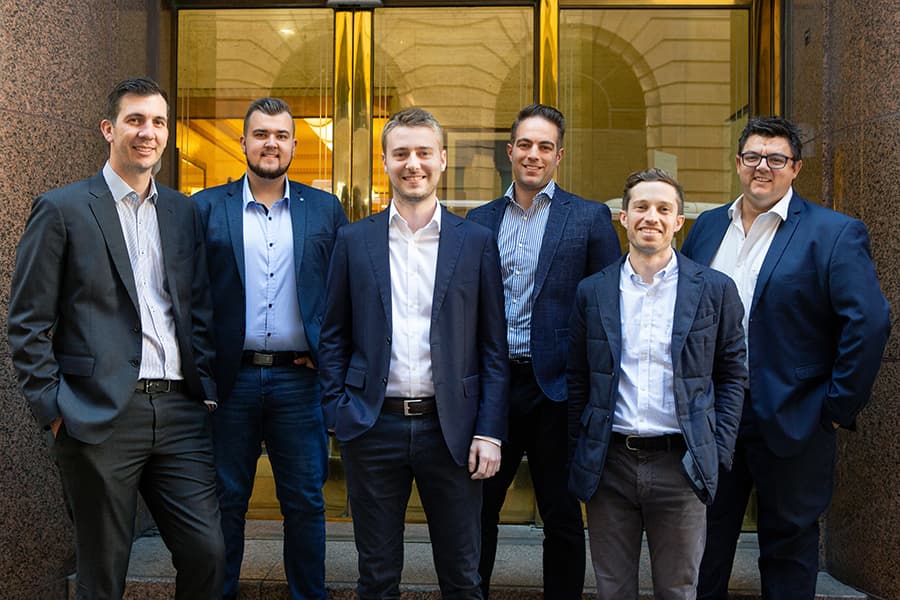 What motivates you?
I'm motivated to bring a fresh and better approach to the retail development landscape. I believe there is a tremendous gap in the industry for professional, values-led, customer-centric retail property developers. Leading Australian brands are sick and tired of greedy, cost-crunching, profit-grabbing developers who play their part in giving 'developers' a bad name. From the viewpoint of retailers, developers are often a necessary evil, required for growth, but not truly aligned partners.
I believe the industry is ready for better and we are striving to be that better.
What is the most memorable moment of your career?
My most memorable and most proud moment of my career was when I was a 23-year-old property graduate at Woolworths. I located and secured a prime corner block in the Bathurst CBD for Dan Murphy's. There was no expectation on me to secure anything at that time. I then lodged and secured a development approval in record time.
What do you think makes a successful retail centre?
Our specialisation is retail property development, so for me, creating a good retail property is simple – you just need to keep your eyes on the end user, then work backwards to build the store, centre or experience that they will love in a location that they will find easy to access.
What's three words that describe you?
Measured. Creative. Optimist.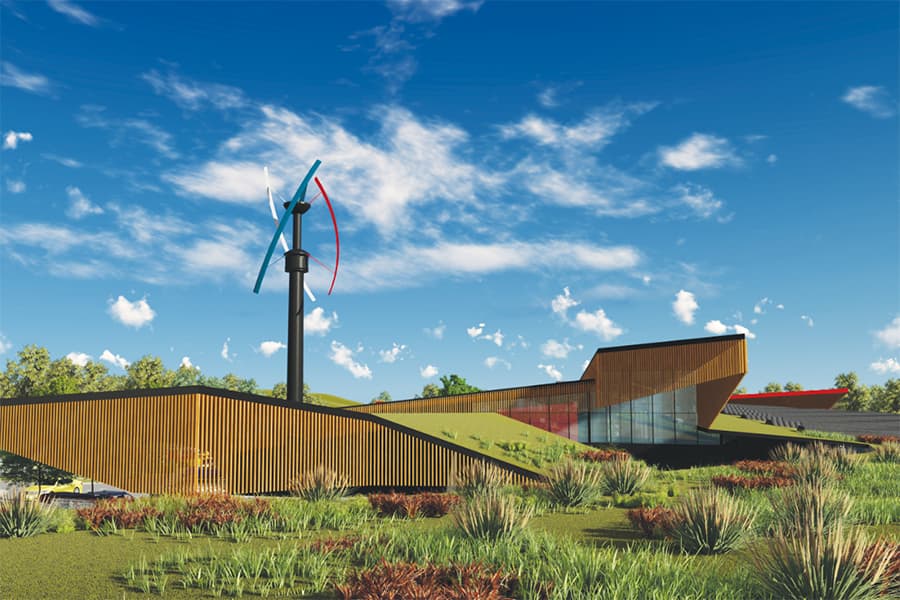 Did you think you would end up in the role you are in now?
Yes – while at Woolworths, I started to form a clear picture of the retail developer I wanted to become, the business I wanted to establish, and type of people that I wanted to attract into the business.
What do you do to keep learning and growing in your career?
I have an insatiable appetite for learning. I can't visit a retail store, café or shopping centre without thinking about what they are doing well and how they can improve. I also learn a lot from watching people's movements around retail. I look at signage and always question, "was it clear, was it effective, is it switched on at night!"
What advice would you give to someone starting in the industry?
My advice to a new graduate would be to try to identify what part of the industry appeals to you the most. Then ask around, find out who is the best in that area and go and work for them, even for free! Consider it your final year of study. In reality, you probably won't end up working for free, but the point is, find the best and get near to them – early on learning is worth more than earning.
What do you do in your leisure time to de-stress?
Exercise provides a good break from work and screens and is a reset switch for me; I especially love group based cross-fit training. I also love trail riding and I like the idea of sitting down on the weekend with the SMH or AFR weekend paper and a coffee, but that doesn't happen too often with three kids all under six!
Do you like shopping?
Yes! I actually enjoy shopping more than my wife. She particularly doesn't like it and has embraced online shipping. However, I'm increasingly less enthusiastic to visit very large shopping centres where parking is tough, you need to deal with crowds and walk 2kms from your car to the front door of the shop you want.


Contact editorial@shoppingcentrenews.com.au to be featured.