The Shopping Centre industry is driven by people. It's the skills and expertise of the people that manage, develop and evolve shopping centres for their communities that creates this great industry. Shopping Centre News profiles a range of interesting people from the industry each week. This week, we speak to Joe Furfaro, Retail Design & Delivery Manager for SCA Property Group. The Group owns a diversified shopping centres portfolio located throughout Australia comprising of 91 assets currently under management. Joe has had an extensive career both in Australia and in Asia.
What is your current role and main responsibilities?
I'm currently the Retail Design & Delivery Manager for SCA Property Group, responsible for managing the design approvals, fitout works and small projects at SCA Shopping Centres in WA, SA and QLD.
How did you get in to this industry?
After a few years in architecture I transitioned to project management which then lead me into Retail Design Management and Tenancy Coordination. I love the shopping centre and public space environments and working with all the different people and teams involved in these properties.
Have you worked in another industry and then come back to shopping centres?
No, not really. Since entering the retail world, I haven't really left it. I have tried a few different roles, but have always been based around shopping centre developments which I love.
Tell us a bit more about your career?
I started my career in architecture and worked in this space for the first few years designing and documenting mainly residential, retail and commercial projects. My strength was in the technical and services coordination aspect of projects and soon I found myself transitioning to more project management style roles.
The turning point in my career came when I was offered a role as a retail project manager on the new Marina Bay Sands Integrated Resort project in Singapore in 2008. What started as a one year commitment turned into a nearly seven year life experience living and working in South East Asia amongst some of the most impressive shopping malls in the world.
I was also lucky enough to live and work in Bangkok for a period of time and even Vietnam.
My time in South East Asia really consolidated my passion and love for retail. I was exposed to many, if not most, of the high-end luxury retailers in the world and was directly involved in the design and delivery of their very impressive and expensive fit-outs.
Upon my return to Perth, I knew that the level of retail would not be the same as Asia, but I still loved the shopping centre environment and working with all the different stakeholders involved in making our shopping centres tick. I have tried my hand at operations management for a short time and absolutely loved that also, however my heart is with retail design and fit-outs ultimately.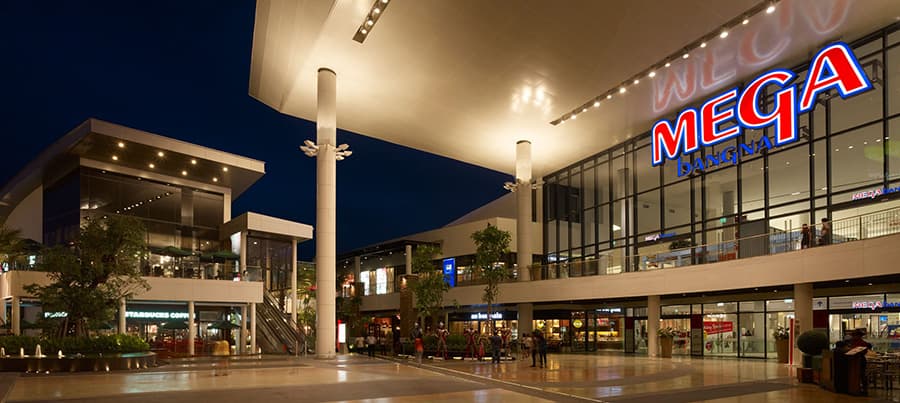 What has been your hardest career decision?
The decision to leave Singapore and move back to Perth in 2014 was very difficult for me. We had a young family by then and the pressure was on to return home to the grandparents. Singapore was an incredible place to live and work and the shopping centres are amazing there.
What do you love most about your job?
At the moment I genuinely love the variety of projects and people I get to meet and work with. It is always exciting to work with retailers and their designers and fit-out teams to open new stores. Helping the 'mum & dad' and first time retailers realise their dream of opening a new business at one of our centres is incredibly humbling and gratifying.
Being part of a new shopping centre development or major redevelopment of an existing centre is very exciting also.
These challenging times we are facing in retail at the moment is presenting new opportunities to different kinds of retailers and it's good to see new ideas and retail offerings.
What do you least like about your job?
Not a great deal really. My role involves a fair bit of travelling which can be bothersome at times. But really there's not much I don't like.
What makes a great Tenancy Coordinator?
Someone who is more technically minded, a good project manager, good communicator and flexible and understanding all at the same time. Tenancy Coordination is all about adapting your management style depending on the retailer you are working with. Seasoned retailers who have delivered fitouts before might need very little input or management, however first time retailers may need someone there every step of the way. Not everyone is an expert in design and construction so its up to me to help as much or as little as needed by the tenant.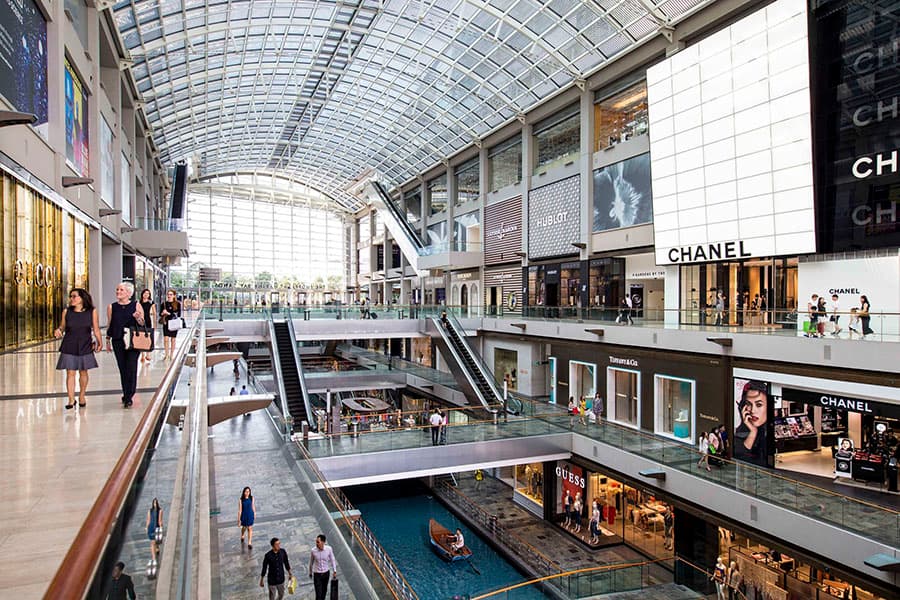 What is your most memorable moment of your career?
Opening of the first stage of the 'The Shoppes' at Marina Bay Sands Integrated Resort in Singapore in 2010. The experiences and friends I made during that project I hold very high.
What do you think makes a successful shopping centre?
If the recent COVID-19 experience has highlighted anything, it's that the Neighbourhood Centres are still strong and relevant in today's world.
How can landlords and retailers work together better?
I think what we're seeing already is greater transparency between landords and retailers, especially with rents and other costs.
Landlords are getting much better at supporting and nurturing new and local retailers. A lot of retailers still have the 'greedy landlord' mentality which is often not accurate. What most retailers still don't see is the expense and effort that goes into building and operating our shopping centres which create opportunities for them to own and run their own businesses.
What are some of the trends you are seeing in the industry?
The most notable trend I've seen recently is the movement away from the typical franchise model of retail. I think this has run its course and in many cases the only ones making any money were the Franchisors, leaving the franchisee in duress. Developers and landlords are getting better at identifying new retailers and nurturing them for growth and success. This then creates a new strong retailer that they can then possibly expand into another one of their shopping centres.
How do you manage stakeholders?
With accurate and good quality communication. In construction and particularly in the Shopping Centre environment, there are always issues and challenges to deal with. As part of a large stakeholder group, you need to be able to communicate clearly, openly and fairly. Always be available to help and always take ownership of your responsibilities.
Did you think you would end up in the role you are in now?
Not really to be honest. I always saw myself wanting to be a Senior Project Manager of a large Property Developer. But I do get a great deal of satisfaction, enjoyment and pride from what I do now and can't see myself wanting to change anytime soon. I think I've found my sweet-spot with work and life balance and am very grateful for the opportunities and flexibility I currently have with SCA.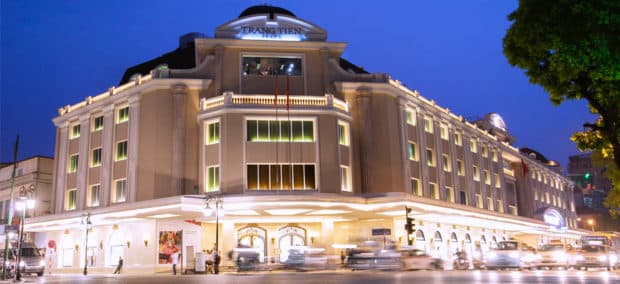 What do you do to keep learning and growing in your career?
I like to visit shopping centres and retail precincts whenever I'm in new cities or towns. I regularly chat and meet up with other colleagues in the industry as well as designers and shopfitters, etc
What advice would you give to someone starting in the industry?
Give it a go and don't be afraid to ask questions. There's a lot to learn in retail fitouts and a lot of people involved in seemingly simple processes.
What innovation would you like to see implemented in the shopping centre industry?
Shopping Centres are massive consumers of energy and traditionally have huge foot-prints. I'd like to see the better incorporation of solar-panels onto roof areas and carpark shade structures.
Do you like shopping?
I like window shopping more.
What's three words that describe you?
Accommodating, fair, understanding.
What motivates you?
The excitement that comes with a new store opening.
What is the single most important quality you need to possess to be in this industry?
Integrity.
What do you do in your leisure time to de-stress?
I have a young family of four kids, so not much leisure time, but I do cherish being a Dad. I'm extremely grateful for the opportunities and flexibility afforded to fathers these days to stay connected with their families. SCA is a great organisation for that also.
Want to be profiled? It's the perfect time to share your career and experience which connects all of us. Contact Belinda Daly: belinda@shoppingcentrenews.com.au