The Shopping Centre industry is driven by people. It's the skills and expertise of the people that manage, develop and evolve shopping centres for their communities that creates this great industry. Shopping Centre News profiles a range of interesting people from the industry each week. This week we speak to Jessica Wilkinson, Senior Research Manager at Lendlease. 
What is your current role and main responsibilities?
I am a Senior Research Manager at Lendlease, responsible for asset-level research for the retail business. My research and recommendations encompass asset management including leasing and marketing, development, acquisitions and investment management. I have a wide range of stakeholders, and it's my responsibility to help the business use research and customer insights to create the best places for our retailers and customers.
How did you get in to this industry?
Like many property people – by accident. I had received an offer for what I thought was my dream role as a change management consultant and was about to cancel an interview for a role as a Property Analyst, when mum convinced me it was rude to cancel at the last minute. I went to the interview and walked out shortly after, with a new job and newly found passion for property.
Tell us a little bit about your career
I started my career as a Graduate Analyst at Pitney Bowes (Dimasi). Nearly three years into my career, in the middle of the GFC, I took a leap a faith and against advice left a stable job to teach in Cambodia for three months. When I returned, I started working for a new property economics start up called Location IQ. In my nine years at Location IQ, I had the joy of helping a wide range of clients achieve their goals, from large corporates and national retailers to small developers. I was also given the opportunity to train and mentor the next generation of economic consultants. In 2018 I decided to leave Location IQ for a new challenge as a Research Manager at Lendlease. My transition to Lendlease has been an easy one and the Retail business has been very welcoming.
What is your most memorable moment of your career?
I have been involved with the Property Council of Australia committees over the past seven years. I have learnt a great deal in my time with the Property Council and met some amazing people. It has been a great way to give back to the industry that has supported my career.
What has been your hardest career decision?
The decision to leave Location IQ, which had been my family for nine years. During my time at Location IQ I had the privilege of helping the business grow from four people with a vision to create the next generation of economic advisory, to the established company it is today. It was a team effort, under the strong leadership of Gavin Duane, and will always remain one of my proudest achievements.
What do you love most about your job?
Lendlease places a high value on research – our data and insights into our customers and business are at the heart of every decision. As a Research Manager you get the opportunity to play an integral role in the decision-making process and work across a range of disciplines. The role has been the perfect extension to my role at Location IQ, where I had the market knowledge, but I am now learning how to implement it. It also helps that you get to work closely with the Retail business who are a great, supportive bunch of people.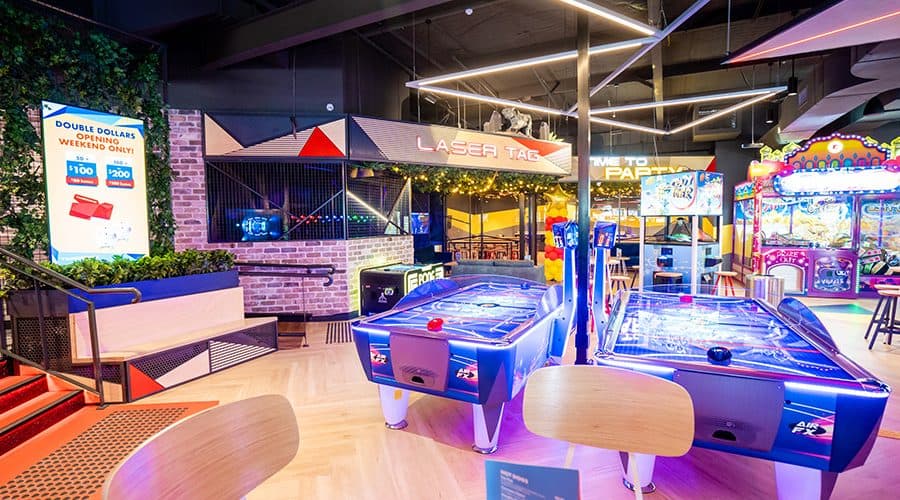 What motivates you?
I love being part of a strong and collaborative team. As a Research Manager it is also great to see change because of the recommendations and insights your team has delivered.
What makes a great Research Manager?
A curious mind and a strong desire to understand the why. The ability to see patterns and interpret meaning to what is often just numbers. A love of reading and listening. A willingness to explore new ideas. Ultimately, the ability to use historical data to change future outcomes for the better and the confidence and conviction to sell your ideas to the business.
What do you think makes a successful shopping centre?
It is no secret that shopping centres are evolving, driven by advances in technology, globalisation and a new purposeful customer who puts a high value on personalisation and sustainability. Successful shopping centres show respect to their customers by getting the retail mix right and focusing on creating places where customers and retailers want to be. They exceed customer's expectations in terms of experience and place creation without compromising on convenience. Most importantly, successful centres evolve to meet the changing needs of the customer while making sure the Capex and operating expenses are managed effectively.
Which in your opinion is the best example of a good shopping centre, retail precinct or place?
I visited the redeveloped Sunshine Plaza recently. A customer led, research based approach was used in the design of the redevelopment. The brand vision was centred around 'Home is my Holiday' and the successful execution of this vision has resulted in a retail experience reflective of the desires and aspirations of the community. My favourite part of the development are the experiential elements. In a rapidly changing and disrupted retail landscape, shopping centres need to be more than places of transaction by providing a reason for people to visit and dwell. The redevelopment of the River Walk has created just that. The best part is still to come, with Sunshine Plaza soon to deliver Australia's first high ropes course and the world's largest ropes course on poles. This was identified as a unique opportunity to support our retail offering whilst engaging with the Creek and natural environment of Sunshine Plaza.
What advice would you give to someone starting in the industry?
Don't let fear make decisions for you. Whenever I believed 'I can't', I have had amazing people around me who told me 'I can.' Seek out supporters, people who build you up while challenging you. Recognise your level of experience and understand while you will always have something to learn, you also have something to offer.
What do you do in your leisure time to de-stress?
Being a kid with my kids. No matter what successes or challenges I might have had in my week, my girls' laughter and unconditional love make it easy to leave it all behind and just focus on being a mum.
Interested in being profiled, contact Belinda belinda@shoppingcentrenews.com.au