The Shopping Centre industry is driven by people. It's the skills and expertise of the people that manage, develop and evolve shopping centres for their communities that creates this great industry. Shopping Centre News profiles a range of interesting people from the industry each week. This week we speak to Jay Ridgeway, Portfolio Manager at Arkadia. The retail portfolio consists of 13 properties which includes a mix of neighbourhood and large format retail centres located on the Eastern Seaboard.
What is your current role and main responsibilities?
I am a Portfolio Manager at Arkadia. I am responsible for the ongoing management of a portfolio of Large Format Retail assets and long term strategic commercial investments.
How did you get in to this industry?
I completed a Property Economics degree at UTS and, while studying, was fortunate enough to gain work experience with JLL in Retail Leasing and AMP Capital through their Indigenous Cadetship.
Tell us a little bit about your career
I began my career in Property Research before moving into Property Management roles at DTZ in both Sydney and London and now Arkadia.
What do you love most about your job?
The variety – whether that be the numerous stakeholders I regularly engage with or the tasks required to fulfil my role.
What do you least like about your job?
Vandals graffitiing property. Surely they have better things to do!
What motivates you?
Working and collaborating to achieve the best out outcome for an asset.
What makes a great Portfolio Manager?
Having both good organisational and people skills, attention to detail and throwing some level of creativity into the mix.
What do you think makes a successful shopping centre?
One that caters to the needs of the end user, through the right tenancy mix, public amenity/ambience and convenience, and seeks to continually reinvent itself.
How can landlords and retailers work together better?
By understanding each others needs and keeping open lines of communication.
What are some of the trends you are seeing in the industry?
The industry is presently experiencing a lot of change. Technology and innovation continues to influence and will dominate prevailing trends even more so into the future, eg. 3D printing, Smart homes, 'Grab & Go' checkouts (Amazon Go) and A.I. There is, also, the generational shift occurring (Boomers retiring, Millenials establishing and Gen Z emerging), which has and continues to change the shape of the retail landscape, eg. online shopping and knowledgeable shoppers, experiential retail/retailtainment, and responsible/sustainable consumption.
What innovation would you like to see implemented in the shopping centre industry?
I like the idea of urban farms and vertical farms so these becoming more widespread.
What's three words that describe you?
Open minded, collaborative and enthusiastic.
How do you manage stakeholders?
Understanding each stakeholders individual needs and managing those into a workable situation.
Did you think you would end up in the role you are in now?
In a sense, yes, as I believe that my personality suits the role.
What's your favourite retailer and why?
I have quite the sweet tooth so Tella Balls Dessert Bar and Gelato Messina are favourites.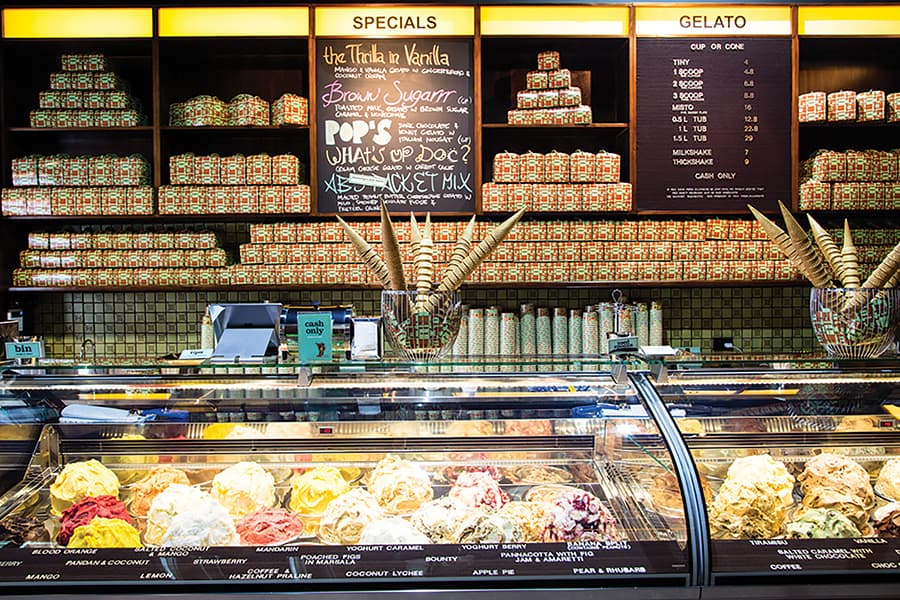 What do you do to keep learning and growing in your career?
Constantly listening to and reading what other professionals in the industry have to say on the many topics that make it tick.
What advice would you give to someone starting in the industry?
Learn, have an open mind and enjoy what you do.
What advice would you give to someone wanting to get in to Portfolio Management?
The role is very varied so having an understanding of management, leasing, sales, etc. will put you in good stead.
What do you do in your leisure time to de-stress?
Spend time with my family and friends.
Do you like shopping?
Yes. It is interesting to know what retail exists out there and what they are doing and how they are doing it.
What is the single most important quality you need to possess to be in this industry?
Due to the continually changing nature of retail, the ability to be adaptable.