The Shopping Centre industry is driven by people. It's the skills and expertise of the people that manage, develop and evolve shopping centres for their communities that creates this great industry. Shopping Centre News profiles a range of interesting people from the industry each week. This week we speak to James Cheng, Divisional Leasing Manager at AMP Capital. James started his career in valuations before moving in to leasing where he has worked on significant developments including Pacific Fair on the Gold Coast.
Tell us a little bit about your career?
The early part of my career was in valuations. I then moved into a property analyst role at AMP Capital. This is where I gained a deeper understanding of how shopping centres function, how to drive value and this is ultimately what attracted me into leasing.
I have been part of AMP Capital's Retail Leasing Team for the past eight years and have worked across most States and on a variety of different asset classes, from Bulky Good Centres to Super Regional Developments. My key career highlights have been the Malvern, Macquarie and Pacific Fair developments.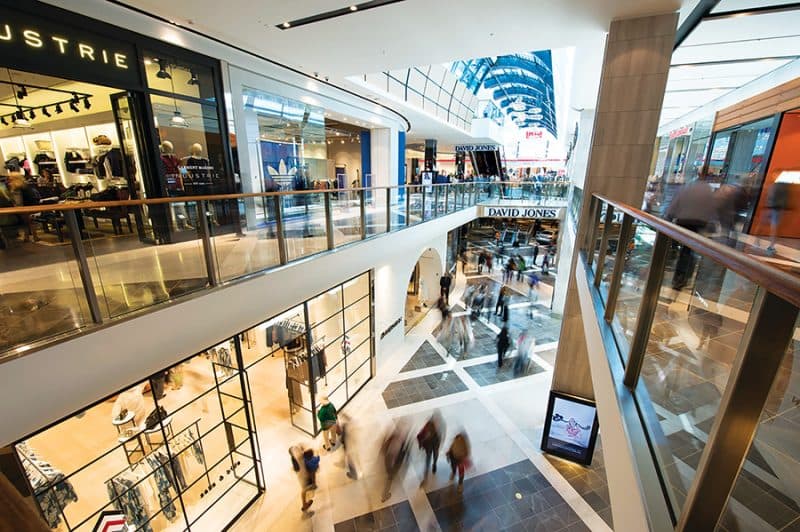 How did you get into this industry?
After graduating with a Masters in Property Development at the University of Technology Sydney, my first job was an internship at Hill PDA as a Land Economist, working in their valuations team in 2003.
What has been your hardest career decision?
Turning down overseas opportunities that just didn't come at the right time in my life or career.
What do you love most about your job?
I thrive from building relationships with the retailers and playing a part in their success story.
What do you least like about your job?
It's hard seeing retailers struggle when market conditions are tough. Our key role is to understand the dynamics of the market, the centre and our customers – and strive for the right tenant in the right location, so they're set up for success.
What makes a great Divisional Leasing Manager?
Having a solid understanding of the financials is key, but ultimately, it's about being a good listener and understanding your customers, be it our retailers, centre owners, or ultimately shoppers.
What is your most memorable moment of your career?
Seeing the doors open for the first time at the completion of the Pacific Fair Development in 2016 having been involved in the project from inception. It was truly a rewarding experience seeing it all come together, for the whole AMP Capital team.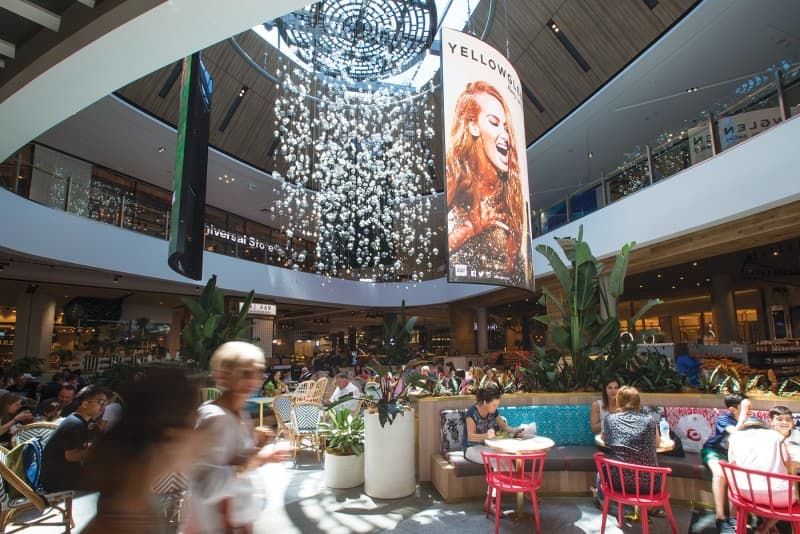 What do you think makes a successful shopping centre?
A centre that is truly designed for how the consumers shop. Ultimately a busy and thriving centre which has the right tenants in the right locations will attract customers and motivate them to travel further, stay longer and spend more.
What are some of the trends you are seeing in the industry?
Consumers are spending more time shopping online, but online won't ever be able to compete with the rich experience of a centre. Experiential retail – offering a destination and experience with a mix of dining, entertainment, leisure, health, beauty and retail services to compliment the core fashion and food offering, is how we will continue to grow in tough market conditions.
What's three words that describe you?
I think one sums it up – integrity – if you're doing the right thing for the tenants and the business, everything else falls into place.
Did you think you would end up in the role you are in now?
At the start of my career I was leaning towards the shopping centre development area of the industry. But once I got into leasing, I haven't looked back.
What do you do to keep learning and growing in your career?
Surround myself with smart people – I have fantastic mentors and a great team. I always carve out time to keep my eye on what is happening in the retail industry both domestically and globally.
What advice would you give to someone starting in the industry?
It's a relationship business and here in Australia it is a very tight knit community. You need to understand where you want to start and build your network up with the right people to get your foot in the door.
What advice would you give to someone wanting to get in to Leasing?
For me, I took an unconventional path into leasing, starting as a valuer and analyst. But it gave me an edge and insight, so I'd highly really recommend that. If spreadsheets aren't your thing, find a great mentor in the game and understand the skills and experience they're looking for to get your foot in the door.
What motivates you?
My family. I have two young kids with my wonderful partner Sara. Having the support of my family is crucial to a successful career. In my downtime it's all about time with them.
What do you do in your leisure time to de-stress?
Spend time with family and friends, surf, watch the Wallabies get beaten and walk my dog "Evie".
Do you like shopping?
Yes, much to the detriment of my credit card. We've just renovated our family home, so homewares are my current vice.
What is the single most important quality you need to possess to be in this industry?
Tenacity.
Want to be profiled? Contact Belinda belinda@shoppingcentrenews.com.au